Atom User Reviews for Like a Boss
POPULAR TAGS
#girlsnight
#hilarious
#funny
#lol
#greatcast
#mustsee
#leavekidsathome
#datenight
#smart
#justokay
#great
#notmyfave
#<3
#clever
#predictable
#cliché
#inspiring
#boring
#snoozefest
#allthefeels
This movie was hilarious. It's perfect for a night out or just looking for some laugh.
The movie was good, great cast! Loved it!!
Some Funny Moments, but story line was kind of predictable
My ticket was incorrect I bought the 550 and the theater changed it never notified me I went to its and scanned my ticket I was told it was in one theater and actually when it take came time for it to start it was not in that theater and it didn't start till an hour and a 1/2 later . So I was not able to see the movie I was really looking forward to it I would still like to see it .
It's funny and that's all it needs to be.
i expected more.... more comedy, more content just more!
I was very uncomfortable in the movie for reasons I rather not say here
Tiffany Haddish is hilarious but I definitely expected more from this movie...could've been a Netflix movie 🤷🏾‍♀️
Laughing through the whole movie
Funny but story line a bit weak
Great movie although the length of the movie was too short
Tiffany is funny, but could be just as funny without the extra dirty mouth
On one hand, I'm glad I got a ticket for free. But on the other hand, I wasted nearly an hour and a half of my life. I have to give it 1 star but I wish I can give 0.
Amazing for girl's night out!!😂💓
you really appreciate who you have in your corner
it was great. I always want to have my own business
Great movie. Go watch it!
Worth it for Billy Porter and Natasha Rothwell
Would recommend to everyone
It was a great movie except for the constant F bombs and other vulgar words that were in every few sentences. Definitely not a normal chick flick
i will be seeing this again. The cast was perfectly put together.
Very funny movie, but this movie isn't going to win any major awards but if you want to laugh and have a good ole time than this movie is for you. The cast and overall plot are good, But if you're the type of person that reads to much into things than this isn't the movie for you. The end.
It wasn't like the trailer but better
Loved the movie!!! Stick to your dreams!!!
Like a Boss is cheesy, but was still good! I love the camaraderie and wish there was a make-up like like this! I love Tif Haddish and Rose; I would see this again!
thought it would be funnier
Very funny movie, perfect por a girl's night out.
Some of the story was predictable but it didn't take away from the overall performance of Rose Byrne and Tiffany Haddish. I would recommend this film as friends night or date night movie.
A train wreck, but turns out well.
This was a lame movie that had potential but the crowd hardly laughed other than at awkward moments. This is a rent at home movie at best. The movie is selling tickets strictly on the basis of who's in it.
Metacritic
As unoriginal and awkward as Like a Boss is, Byrne and Haddish do everything in their power to elevate the mundane script to something worth viewing.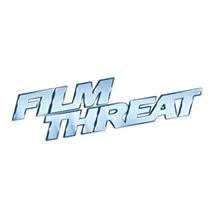 Quite funny for much of its running time, the film feels like it simply runs out of steam in its third act, settling for a lazy, pandering resolution and seeming happy to have made it to the 83-minute finish line.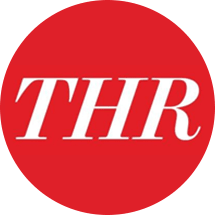 John DeFore
The Hollywood Reporter
Like a Boss is vibrant and sometimes funny, but rarely heartfelt and entirely stale. While it hits a few sentimental notes, the film's failure to delve into the friendship it celebrates, or to say anything significant about women's relationships in business, ultimately hampers it.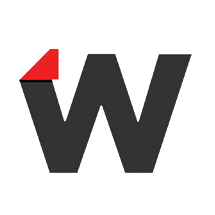 Candice Frederick
TheWrap