Atom User Reviews for Lightyear
POPULAR TAGS
#familyfriendly
#great
#kidslovedit
#actionpacked
#hilarious
#allthefeels
#mustsee
#greatcast
#surprising
#epic
#awardbuzz
#greatvisualfx
#<3
#seeingitagain
#clever
#amazing
#mustseebro
#inspiring
#blockbuster
#original
Disney: no need to add adult themes because you have an agenda
AMAZING!!!!!! Dont listen to the critics, this was an epic space opera with so much feels!!!
Delightfully fun moving that will have you laughing and ready to go to infinity and beyond
The homosexual events are very evident and unecessary. It does nothing for the movie but spark of moment of wait how did that happen questions. Besides that movie was boring Buzz is quickly taken into mediocre hero role, the side characters are lifeless and the only good thing about the movie is Sox the cat. Listen to the reviews that say the movie is bad even my kid fell asleep.
To infinity and beyond best Lightyear we have been waiting for and can not wait for the sequel
They should never have lesbians in a kids movie!!
This movie was just okay. I will not be seeing it again.
Wow! Disney just couldn't help themselves by showing a minority gay couple in the film.
This movie was phenomenal!!! Not what I expected. Another Pixar gem
Just two or three completely unnecessary scenes, other than that is a good movie.
All of the negative comments because of a happy, gay couple in the movie.. sad. As if Woody & BoPeep weren't dating in the original toy story movie. Lol. I LOVE that children in homosexual households get to see representation for the love that they see at home. Great movie overall!
The gay scene was very subtle and not even out there out there idk what ppl are talking about. This movie was amazing !!!! I recommend 100% and especially if your a Disney lover.
This movie wasn't anything any of our group expected. Buzz isn't the buzz we grew up with. Highly disappointed!
Brought back the memories of my childhood. Loved every minute, had me crying, laughing and reminiscing
I liked it. Now we know the reason Andy wanted a Buzz Lightyear. It is like watching a movie within a movie.
went to the movie with my kids not expecting much because Tim Allen was not on it. I was pleasantly surprised how great this movie was. it was intense, action packed and even tear jerker at points. This was definitely a movie I would recommend to anyone of all ages.
The movie did not keep my 5 year old attention. He was ready to lay down after an hour into the movie. It took to long to get to the action part of the movie. Definitely could have waited for it to come on Disney+ or rent it for 2 days through my cable provider.
Lightyear lived up to my high hopes! Another fabulous offering from Pixar, with a fabulous cast.
A bit slow but overall I enjoyed the movie. Could probably wait for it to come out on Disney+ to watch.
It was funny good plot enjoyed it very much
Pretty standard for Pixar but overall entertaining
As a toy story fan, I enjoyed this movie, very entertaining, touching, and funny. Loved it!
home is where your heart belongs
This movie was a blast. There's a great lesson in it for all ages and Sox just steals the show.
It was funny and my kids loved it can't stop talking about it.
loved it! 😍 would definitely watch again everything about this movie was perfect.
Great movie for the littles and the grandparents too
Good movie bring me back my childhood
Incredible film. Great ride from beginning to end.
I had big expectations and it didn't meet up to them. I'm glad I saw it but wasn't the great experience I was expecting.
Doesnt really tell you about buzz just really more into saving a life's than anything else
great movie. they tried to be sneaky with the LGBT propaganda though. some things didn't make sense and it skipped out on why there was a big robot spacecraft just waiting to be taken.
I felt like it was a rip off to the new top gun in animation form. Very slow. The agenda that was in your face for a kids film was a little less appropriate. If Buzz wasnt my brothers favorite I wouldn't have gone to see it on his first Heavenly birthday. Definitely left feeling pretty disappointed.
i never saw this movie I bought them for the wrong day🤣 ill see it tonight
Nice animation with a few surprises and great visuals. Cat was the highlight of the movie :) the story seems a bit over complicated, but it does teach valuable lessons
Metacritic
The most interesting aspect of Lightyear is dispensed with in the first 15 seconds, when it's explained how and why you're watching a movie devoted to the action-figure character from Toy Story. After that, the movie works primarily as a fairly likable action vehicle mixed with a familiar rumination on what defines a life, without rising into that top tier of Pixar fare its predecessors occupied.
A dead-end wrong turn in the usually boundless Pixar universe. Buzz, himself, is a bit of a bore, too.
Jake Coyle
The Associated Press
As far as spin-offs go, "Lightyear" is a lot of fun. The voice talent is topnotch, especially Palmer and Evans.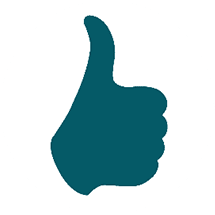 Odie Henderson
RogerEbert.com