Atom User Reviews for Last Christmas
POPULAR TAGS
#allthefeels
#lovestory
#surprising
#greatcast
#datenight
#inspiring
#great
#familyfriendly
#<3
#girlsnight
#mustsee
#hilarious
#seeingitagain
#clever
#cute
#heartpounding
#original
#cliché
#justokay
#predictable
Would have been a great movie if they wouldn't have to shove the whole lesbian thing down Earth rotates why did they have to add that...
Beautiful, extremely well made, and hopeful....
I wish I would have waited for it to come on TV not worth the money for a movie ticket....
Cant even start saying that this movie will make you believe in a love that you felt and its a great acting as well. thank you universal
Great movie ! Didn't expect it at alll ! Must see!
It was a nice, hopeful movie. Had it's funny parts here and there, touched on how people tend to react to tragedy's differently, it had a relatable family dynamic (perhaps not the same situation in all families but the tug, pull and annoyances of the family unit), a bit on immigration and how it affects those who immigrate and the chaos it can create for everyone. Not just a sappy love story between a boy and a girl. Overall, good, enjoyable movie with great music :)
Cheesy but I enjoyed it still
I went into this movie with a pre-conceived notion of what it was all about. I love being surprised. Worth my time.
Surprisingly good! Thoroughly enjoyed the movie.
Worst movie I've seen in a long time. Terrible acting and story line. Save your money.
Very very slow movie. Chemistry between the lead characters was okay not great.
I really loved how touching this movie this was. It was like eating a nice bite of dessert with a tug on the heart strings. LOVED the cast.
Liked it as a start to the Christmas season, but I kinda feel cheated by the end.
Surprisingly good movie. Sad, but good.
I love them both this story was amazing 😍
Loved this movie so much! 😭😭😭
Interesting storyline, not what I was expecting from the previews, but good movie.
Amelia Clark showed a whole other side to her acting. Cute movie and very sweet story line.
Saw it at an advance screening and enjoyed it so much I returned to see it again. Exceeded all expectations. Heartfelt holiday film with an amazing soundtrack.
good date flick, matinee movie
Lives up to the titles name.
super sweet movie & who doesn't love George Michael's music!!!!
I don't often see these movies so my opinion may not be super insightful. But I thought it was a really great movie, it was cute, wholesome, and innocent enough, more so than others seem to be. The plot is interesting and it's just a good solid movie to watch.
wow this movie exceeded my expectation with plot twist and many messages from the movie. I'm completely amazed and absolutely in love with this movie. This movie is not chickflick at all.
It was super good. Went to watch with my sister and had us laughing and in tears at the end. Surprisingly had a good twist at the end that I didn't even expect :,)
I wanted to like this movie. But is was surprisingly contrived.
Surprised by the turn of events. EMOTIONAL ending.
Cute, dreamy, pure, and full of holiday spirit like a Hallmark card, but without the sugar overload and endless Christmas music. The leads are great. The twist is a bit predictable, though only because it was done by some recent movie before. The Brexit subplot and the lesbian subplot are heavy handed attempts to beg for some brownie from the "woke" crowd, but otherwise it is an enjoyable movie.
This movie had an amazing twist that not a lot of love stories have and that made it so wonderful! We loved it!
This movie isn't anything that you're expecting but its such a nice heartfelt surprising movie. i loved it
Such a wonderful film with the best music!
Enjoyed this chick flick with 2 girlfriends!
omg. amazing. well writen. best movie of the holiday
This was essentially like other love stories. Some points were predictable but there were some nice surprises. Great performances throughout the movie. Beautiful singing. Straight up hated the ending but the message was strong. Perfect movie for date night.
Genuinely romantic and surprisingly bittersweet
Really cute movie! I really like emily in this movie :)
My wife really liked it, I was just there for her.
I liked this movie. Emilia Clarke was fantastic and the rest of the cast was great too. It's got a neat though sad twist in it but it doesn't hurt the story. A great date night movie.
Was very much a feel good movie, and I don't like those. Wasn't expecting that from the trailer. If you're into those I'm sure you'll like it.
Metacritic
Shamelessly sentimental but also dedicated to the proposition that, in our dark political moment, kindness still matters, director Paul Feig's film benefits from the adorable rapport of stars Emilia Clarke and Henry Golding, who help puncture the story's conventional trappings.
Tim Grierson
Screen Daily
It's a misfire by just about any measure, but it earns some warm feelings for its determination not to be like anything else currently in circulation.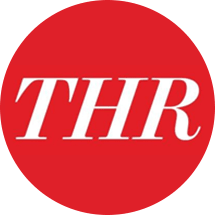 John DeFore
The Hollywood Reporter
Last Christmas is not good. It's not terrible, exactly, but it has the dismaying, tinny rattle of a thing not living up to its potential.
Richard Lawson
Vanity Fair