Atom User Reviews for Labyrinth 35th Anniversary
POPULAR TAGS
#fantasy
#epic
#original
#great
#greatcast
#familyfriendly
#mustsee
#allthefeels
#<3
#seeingitagain
#datenight
#mustseebro
#greatvisualfx
#kidslovedit
#dancemagicdance
#clever
#blockbuster
#hilarious
#inspiring
#lol
It's just as magical as it was the first time I saw it with my dad. I love hearing David Bowie sing and he's just the perfect Goblin King. Plus, the before show with Jim Henson's children was heartwarming and moving. You could see just how much they loved him.
all time favorite! bring it back again for the 40th!
Had a great time! I got to see one of my childhood favorites on the big screen finally
was pretty amazing to see on screen. I could hear all the dialog. and even after 35 years, I just now noticed jareth saying "...nothing tra la la?" I'll never not hear it now lol
From the opening scene on, seeing this in a theatre brought me back to seeing it in one 35 years ago. I've seen it at home since, but that just doesn't compare.
A great show that gets better each time you see it … Henson was a genius!
I was 10 when my mom & I saw this in the theater. Pure nostalgia. I have a child of my own now & they grew up watching Labyrinth. It was GREAT seeing it in the theater with both of them & singing along with the songs.
Absolutely one of my favorites. Bowie is amazing as the Goblin King. 🖤
Absolutely LOVE this movie and David Bowie!!
Took my two daughters to see this. First time on a big screen but my 19 and 23 have loved this movie since they were little. So glad this was scheduled!!!
It was so much fun reliving that movie. The leader to the film talking about Jim Henson and his puppetry was absolutely wonderful and I wish I could see far more of that.
It's my favorite movie of all time. I can't wait until it comes back to theaters.
Just as good as when I saw it when it first came out. David Bowie looks a bit scarier than I remember but the muppets are outstanding!
I absolutely love this movie! This was the first time I've seen it on the big screen and it was just everything. The behind the scenes video before the movie was so wonderful to see. My 15-year-old daughter went with me and I loved sharing this experience with her.
ABSOLUTELY AMAZING ON BIG SCREEN!!! Thank you!!!
I have seen this so many times, but never on the big screen (since I hadn't been born yet lol)! I was so amazed at all the little details and lines I had missed over the years because my tv wasn't big enough and my sound system was basic at best. Will always recommend this movie!
Loved this movie when I was a kid! It was such a treat to see it on the big screen again!
ITt was amazing seeing this on the big screen again.
Gorgeous fantasy epic. Always a joy to watch.
I own this movie on DVD. I've owned this movie on VHS. To see it on the big screen was unlike any viewing ever before. The puppets, attention to detail, costuming, music, Jim Henson, and THE DAVID BOWIE…I was mesmerized. How I contained my excitement is beyond me. How I did not sing aloud and dance my heart out is an accomplishment in self-control. I can quote this movie with my eyes closed, but I hope when my memory begins to fail me someone will bring me this movie so I can rejoice in it like a child seeing it for the first time.
Just as wonderful now as when it came out.
Still just as great as when I was a kid.
Holds up even today. Amazing fantasy movie and who can go wrong with David Bowie
One of my all time favorites!...So great seeing it in the theater again.
I was 11 when it first came out. My boys watched it growing up. Now in their 20's they were so excited to see it on the big screen for the first time. We were all singing along and whispering the lines. It was wonderful to experience it together as a family.
It's my favorite movie of all time
Metacritic
Great energy and creativity went into the construction, production and direction of this movie, but it doesn't have a story that does justice to the production.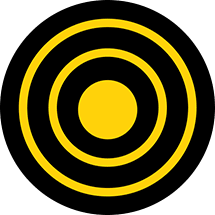 Roger Ebert
Chicago Sun-Times
I think mature pre-teens along with immature teens might relate to this overbearing showcase of bizarre rubber duckies. Adults are bound to find it a major yawn, and young children are likely to be scared out of their wits. [27 Jun 1986, p.82]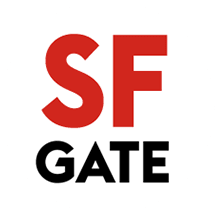 Peter Stack
San Francisco Chronicle