Atom User Reviews for La La Land
POPULAR TAGS
#musical
#beautiful
#romantic
#original
#fun
#great
#smart
#nostalgic
#magical
#mustseebro
#<3
#amazing
#masterpiece
#loveit
#clever
#love
#icried
#wouldseeagain
#whimsical
#sad
Best Movie of 2016. Everything from the acting, directing, songs, score, dialogue, cinematography, production/costume design, and sound is just top notch. Even if your not a fan of musicals or slow pacing, this is still an absolute must see!!! 10/10!!!
At first I had no idea which decade they were in. They used iPhones, but looked like they were in the 60s. The singing was mediocre. The dancing was not great. The only high part of the movie was John Legend singing. The pianist was good though....but this movie was a waste of my time and I'll never get back those 2 hours of my life. La La Land put me in just that....la la land 👎🏼👎🏼👎🏼zzzzzzzzzzzzz.
Three-quarters into it I wanted to take a nap. But overall it was good due to its originality. The opening sequence is the best part of the entire film and worth all the praise - but the rest is just okay.
It's a musical more in spirit than in song numbers and I loved that about this film. Great story and cast, and well worth your time.
This was an inspiring movie and my second time watching it was even better than the first
Emma Stone looks great in the movie !
Great film, nice nod to musicals and films of the 30's, 40's, 50's...
The sound was not so good for the vocals. The ending didn't fit the mood of the movie. Very disappointing.
I just love the jazz music and the movie narration.
It's rare that a movie can make me feel this good. A welcomed brightness - aesthetically as well as tonally - during a time where dark films are being pushed in our faces. Love, hopes, dreams: we can't live without them. They make life worth living. And sometimes we need to be reminded of that, amidst the chaos. That is the power that movies have, to remind us of what makes life beautiful. La La Land does that and much more. I am in love with this movie . . .
Emma Stone for ALL THE AWARDS.
I have paid to see La La Land in theaters at least 7 times. It is THAT good!! A must see generationally transcending motion picture for everyone! Just breathtakingly gorgeous.
A cute movie that is fun and ends with a path you didn't think would happen. However it is long and can be slow at times. Overall a cute movie.
So great!! Going to see it a 3rd time with my sister tonight! Close to crying each and every time!
I loved it so much. I cried both times I went to see it. Definitely seeing it more times
had great moments but to be considered a movie musical I didn't feel it had enough solos or duets that were clear in telling the story musically. sure there was a lot of jazz music but that doesn't make it a musical.
Me and my girlfriend went and saw it on Valentine's Day, perfect Romance movie for a romantic night.
A moving work of art, but could not get into the story. Very angry with the ending as well.
Loved the beginning but hated the unhappy ending.
A whimsical take on the reality of the Hollywood life of trying to make it big. Different but cute. Definitely a fresh look on it.
Plot is boring than I expected.
Really great movie definitely surprised me and it's very different than any other movie I've ever seen. It has an old school feel to it and will entertain you from start to finish.
i loved it!!! mostly because it is related to many people that have gone through something similar.
Amazing film. New favorite movie
Such a great movie!!!! Definitely worth a good movie experience!
Slow but picked up eventually
This movie can mainly be appreciated by artist people who have a sixth sense for visuals, camera work, the evolution of jazz, the heartbreak of love found and lost and by dreamers I highly recommend it.
So amazing. By far my favorite.
Great soundtrack, fun characters, good chemistry
Ryan and Emma are wonderful and adorable together!
Usually not a musical fan but WOW this had me, AMAZING MUSIC
It felt old Hollywood while being modern. Both uplifting and melancholic. I loved it.
My favorite movie. Absolutely loved it!!!!
I didn't realize this was a musical, and once I got past the opening I enjoyed it.
Metacritic
Damien Chazelle's musical, consistently daring and occasionally sublime, does what the movies have all but forgotten how to do — sweep us up into a dream of love that's enhanced in an urgent present by the mythic power of Hollywood's past.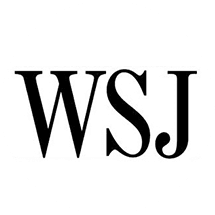 Joe Morgenstern
Wall Street Journal
Some of it is wistful, some of it whimsical, but it's all wonderful, impossibly so.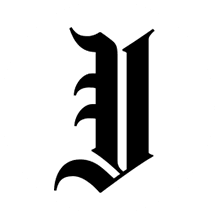 Steven Rea
Philadelphia Inquirer
For Chazelle to be able to pull this off the way he has is something close to remarkable. The director's feel for a classic but, for all intents and purposes, discarded genre format is instinctive and intense.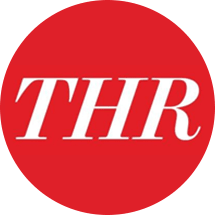 Todd McCarthy
The Hollywood Reporter