Atom User Reviews for La La Land
POPULAR TAGS
#musical
#beautiful
#romantic
#original
#fun
#great
#smart
#nostalgic
#magical
#mustseebro
#<3
#amazing
#masterpiece
#loveit
#clever
#love
#icried
#wouldseeagain
#whimsical
#sad
Best Movie of 2016. Everything from the acting, directing, songs, score, dialogue, cinematography, production/costume design, and sound is just top notch. Even if your not a fan of musicals or slow pacing, this is still an absolute must see!!! 10/10!!!
At first I had no idea which decade they were in. They used iPhones, but looked like they were in the 60s. The singing was mediocre. The dancing was not great. The only high part of the movie was John Legend singing. The pianist was good though....but this movie was a waste of my time and I'll never get back those 2 hours of my life. La La Land put me in just that....la la land 👎🏼👎🏼👎🏼zzzzzzzzzzzzz.
No better soundtrack on a movie
Three-quarters into it I wanted to take a nap. But overall it was good due to its originality. The opening sequence is the best part of the entire film and worth all the praise - but the rest is just okay.
Colorful and beautiful, slogs a bit in the middle with its quasi "Star is Born" riff, but it is a lovely movie with much missed cinematic flourishes
Nostalgic and somewhat predictable, but very moving
Loved the music, dancing and singing! Acting is great.
Will leave you with a smile on your face! Beautiful music , so colorful, great cast! Only criticism is the opening scene didn't really fit the movie in my opinion, but that's a minor thing compared to how great the rest of the movie is!
i just got out of the theater and I already can't wait to watch it again.
Boring, slow screen play, music was overdone
It's an absolute must. 10/5
I consider myself all man. I hate musicals! I LOVED this movie. it was a flawless masterpiece. I didn't want to blink. Beautiful movie with a perfect story.
My date left in tears it was so good. How could I not give it 5 stars?
Nice movie, just not worth all of the hype.
Such a great, original film!
One of the best films of the year
Great movie, I enjoyed it so much
Lots of fun, can't wait to see it again!
Up there with the great musicals of Hollywood's Golden Age!
Seen it twice now. Great movie.
This movie was perfection, top 2 bottom. Loved every second of it!!!! The music was great. The acting was splendid. And the direction was insanely thought out. My favorite movie of 2016
One of the best films of 2016!!!
This movie was imperfect and that made it so very perfect! I live in LA and felt at home with it, even the twists that make you shed a tear because it's all too real. Highly recommend if you can handle reality blended with fantasy.
it was a pretty good movie except the theme song wasn't even a jazz song and the tittle of the movie was irrelevant
Amazing movie a must watch!
Cliche and bad ending. Not that special, but looks nice.
I jus love it love it love it love it love it love it ! 💜🤗
It was different than what I thought it would be but it was enjoyable.
Lovely movie, bittersweet end.
Great Movie! I absolutely loved it. Ryan Gosselin and Emma Stone were fantastic.
Great music!! Love the jazz
Absolutely wonderful! I adored every bit!
It will leave you smiling
Metacritic
For all its borrowing and bricolage, La La Land never feels like a backward-looking or unoriginal work. Even when not every one of its risks pays off the way that first song does, this movie is bold, vital, funny, and alive.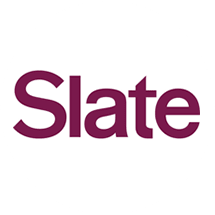 With infectious enthusiasm, charismatic leads, gorgeous songs, vibrant colors, and dazzling camerawork, La La Land restores the original movie musical to its former glory.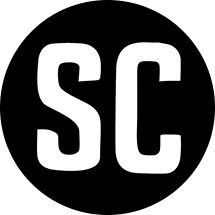 For Chazelle to be able to pull this off the way he has is something close to remarkable. The director's feel for a classic but, for all intents and purposes, discarded genre format is instinctive and intense.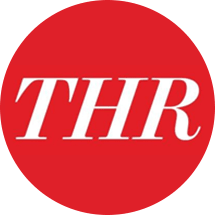 Todd McCarthy
The Hollywood Reporter