Atom User Reviews for Jurassic World Dominion
POPULAR TAGS
#actionpacked
#dinosaurs
#greatcast
#intense
#greatvisualfx
#great
#mustsee
#heartpounding
#blockbuster
#familyfriendly
#epic
#amazing
#surprising
#justokay
#seeingitagain
#predictable
#notmyfave
#allthefeels
#kidslovedit
#mustseebro
The critics are idiots. This was a great movie.
After hearing the poor reviews I came in expecting it to be on par with Fallen Kingdom, very disappointing, but it actually was much better than Fallen Kingdom. Pretty good dinosaur scenes with decent too good suspense. If any, it does feel too long but still fun film and seeing the OG cast was nice :)
5/10 and I'm being extremely generous as this is one of the few franchises to have hit after hit until this. There was no direction with this. The build up to this movie was so great then they completely dropped the ball. Not a single jump scare moment in the entire movie. The ending had me sitting there wishing I'd never even seen this disappointment. it's like having 7 kids and 1 decides to be a dentist out of a family of Neuro surgeons.
was all over the place, didn't bring in old characters with a bang and didn't go out with a bang, alot of bad acting, but the lady pilot stole the show
I'm not a huge super fan like most, I enjoy a good Dino movie. But man this one, unfortunately was just not it. It literally just felt pointless the story line was more played out then the actual dinosaurs chase scenes that we wanted. The encounters the deaths, we really didn't get any of it. Just a flat story line, the big 3 coming back felt like it was gonna be greasy but honestly it was wasn't really anything special. Just a few cameos as expected. Really disappointed, 2/10 for me.
Movie was good I recommend seeing it but it wasn't the best film over the rest, this movie gave me doctor strange vibes where the action was good but the story just did not seem to really be there it's like I was just thrown into the movie.
Was average. Def a fan service movie
Most disastrous movie in English I have ever seen.
The worst thing I've ever witnessed
Loved the reunion of both the old cast and the new! The special effects were phenomenal as always. Great story, acting, the works. Well pleased. :)
Some people might comment and say they didn't like this movie, it lacked this or that. It's a movie about Dinosaurs, not a romcom or suspense, or nothing like that, so stop complaining. But, in reality, this was a great movie. It had a good story line to it, great cast. Both original cast and new cast worked well together. The ending was, surprisingly, satisfying. One of the best scenes in the movie, in my opinion, was the bike scene where Chris Pratt was being chased my dinos. The was no dull parts in the movie, except you entertained and grasp to what was going on. Only complaint I got after watching this movie is, the 3D was not worth it, wasn't a 3D movie. I give this movie, not and A + cause of the weak 3D a solid A because it was entertaining and well worth, both my time and money.
i PURPLE HEART "💜" it, cuz i would watch as many times. Blue's daughter getting snatched up along w/ the Lil' girl made me cry but, it was a happy, a VERY happy ending at the very end. I HIGHLY RECOMMEND THIS MOVIE🎥🍿💺💜 TO ANYONE & EVERYONE!!
Tiffany Ann "Manami Miku" M
Hated it and it wasn't even 3-D
Tried to do to much and had bad CGI for some reason with blue and beta.
Many scenes felt a bit forced and overly theatrical. The musical score, dialogue, and worst of all, the dinosaurs missed the mark. It wasn't believable. Definitely felt dinosaurs were animals in earlier films. They and everything else was simply stretched too thin. This finale deserved better.
Fun but repetitive from old movies
Good movie. With all the original cast I was hoping to be more epic
awesome from the beginning to the end
Wasn't bad but with the ending this better be the final one cause they are sort of running out of Dino ideas ha
I honestly don't know how to feel about this one I guess I expected more
it was so boring 😴 they should Have chopped up the script and started from scratched
They were missing a few characters in this movie...like the "Rock, Jason Statham, and the rest of the horrible Fast and Furious franchise" very disappointed.
Had it's seen overall movie was okay I should of waited for it to be out on DVD
Great movie❤️My Dino boy loved it and so did we!!
Disappointed, they could've done so much better but I give them 2 stars for trying
Good. I can honestly say I left the theatre early. It was good. Definitely Redbox worthy!
A little too long and story was a little off
Hot garbage. Dinos are sidelined in their own movie as this is a movie about Evil Apple summoning locust's. Just go see Lightyear later this week
Too much talking not enough dinosaurs
Sub-plot about Biosyn trying to control the food chain with locusts is amazing!
Not good in 3D very disappointing. Not a lot of heartpounding dinosaur action. Loved seeing the dinosaurs🦕
The cast was good since it felt like nostalgia but otherwise it sucked
It was good but it wasn't good it's only so many you can make
Metacritic
There is a really cool idea at the heart of the film, which brings together the cast of the original "Jurassic Park" movies and the cast of the latest bunch from the "Jurassic World" ones for the first time. Although they're kind of like guests staying in different parts of the same hotel who just happen to run into each other at dinner.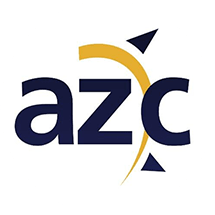 Bill Goodykoontz
Arizona Republic
Jurassic World: Dominion splices nostalgic eras and movie genres and just about any other DNA it can lay its hands on. The result is a primordial soup of a few entertaining scares, but it's sixty-five million years away from making any sense.
It's probably a bad sign that of all the players in this film, the dinosaurs are probably the ones one roots for the most. They didn't ask to be revived for a confusing new era filled with cars and pollution and ridiculous celebrity lawsuits! They're dinosaurs! They're innocent in all this!
Liz Shannon Miller
Consequence