Atom User Reviews for Jungle Cruise
POPULAR TAGS
#familyfriendly
#actionpacked
#greatcast
#hilarious
#mustsee
#clever
#lol
#seeingitagain
#datenight
#greatvisualfx
#fantasy
#great
#kidslovedit
#surprising
#epic
#blockbuster
#original
#smart
#lovestory
#allthefeels
I went in with very low expectations after watching the trailer which didn't really hype me up for this movie at all. I only came to watch it in order to kill time since I watch 3 movies in one day at AMC. HOWEVER, I actually enjoyed this movie. The Rock and Emily Blunt have pretty good chemistry in my opinion. It's a fun adventure movie. I'd definitely watch it again.
This is a must see movie for sure. The story was original and very loosely based on the attraction at Disneyland. With that said, it had some of the highlights that make the Jungle Cruise. It was reminiscent of Pirates, Jumangi, and National Treasure all rolled into one. I would see this again for sure.
Such a great movie! Stayed true to the Disney ride! Really well done and a fun movie ride!
kinda boring, I left early
So funny and full of so many references to the ride. A must see for any Disney fans.
Such a good movie and with an openly gay character it makes me so ha
Great acting, loved Dwayne Johnson and Emily Blunt and all of the actors. It was action packed, funny and serious all at the right times. Great movie! Thanks
I absolutely LOVED IT!!! A must see!
It was fun!! There are a few fun surprises and I can see where it's trying to be Pirates but unfortunately it's missing something. Still, had quite the fun time!!
loved it. The Rock's acting is improving. Emily Blunt is wonderful, as always.
It was such a fun movie to see in theaters--very fun and funny!
It's was alright . Probably only worth it watching it Dolby.
Went with a 60yr old, a 23 yr old and an 8 yr old and we all had a blast.
It lacked a bit more depth. Quality. Similar to an Indiana Jones movie.
Expecting to fall asleep but was happily surprised. It turned out to be a good movie.
loved it! no boring moment!
Feel good movie. Unexpected twist. Enjoyable.
Fun movie. Not going to win any awards, but walked out feeling entertained by the film. In the long run that's all that really matters.
Enjoyed while watching the movie !
Felt like a nice hearty reworking of Pirates of the Caribbean in the Amazon. I enjoyed the movie, but it wasn't exactly original to me and felt rather predictable at times. But it was well done and the chemistry between Johnson, Blunt, and Whitehall made it evident they had a lot of fun making the film.
Fun movie 63 years old and all the Characters were great and got my attention and even cried, laughed and made me jump
Great and funny movie to see.
Lol! It was great and we loved it!
A must see, definitely recommend. Family friendly and lots of action, LOVE IT!
Me and my daughter loved it. Would definitely see it again.
This movie was so great, and is definitely a movie I want to own and watch over and over!
The cast in this movie seemed to bounce off each other quite well and the plot was entertaining. I would most definitely watch this again.
dwayne johnson made this movie so good.
Loved every minute of it! 🙌🏻
Not as captivating as expected
Loved it! Love the puns...
The movie could have been better casted. Starts off strong, gets slow, then you're like ohhhhh
No surprises action movie, that seemed to draw its inspiration from the Mummy, Pirates of the Caribbean and even Frozen, but an entertaining movie, nonetheless.
Definitely fun especially if you're a Disney fan and get the references to the ride. If you've got kids afraid of snakes and bees, be warned -- there's loads of both. Otherwise, well done. I was pleasantly surprised when I went in not expecting much. Afterall, we've seen movies inspired by Disney rides flop before. But this, this was a hit.
We loved this movie!! Surprises and giggles around every bend lol!!!
Was actually good.. pleasantly surprised !
Fun movie, great cast chemistry.
A few talented cast members but not enough exposure to others to judge, too much slow content for one movie but not enough for two, not enough continuity in the storyline, the main characters were sincere and believable but had nowhere to go it was as if you just turned it off with no real ending
It was super funny and I would definitely watch it again. Didn't see the plot twist coming.
I loved loved loved this movie! I expected Dwayne Johnson and Emily Blunt to be the great comedic duo that they were, but I was not expecting Jack Whitehall to be hilarious, too! The duo is now a comedic trio.
A little better than I hoped for
Metacritic
Jaume Collet-Serra's deft touches elevate what otherwise feels like another formulaic contemporary Disney blockbuster.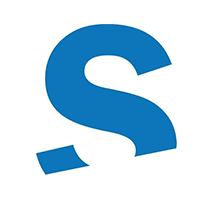 It's a film that wants to be a little of this, a lot of that and funny in the bargain. You want to like it so much that you can sense Disney getting a new franchise out of it, even if it doesn't quite come off. But if they do sequels, they'd bloody well better hire somebody who knows comedy to film them.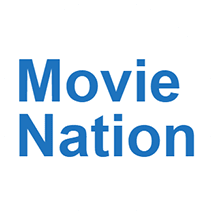 The spark that was there in the opening section disappears and the film splutters out into something directionless and derivative and dull.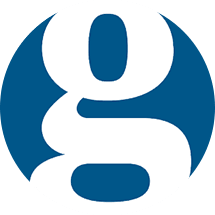 Peter Bradshaw
The Guardian