Atom User Reviews for Jungle Cruise
POPULAR TAGS
#familyfriendly
#actionpacked
#greatcast
#hilarious
#mustsee
#clever
#lol
#seeingitagain
#datenight
#greatvisualfx
#fantasy
#great
#kidslovedit
#surprising
#epic
#blockbuster
#original
#smart
#lovestory
#allthefeels
This is a must see movie for sure. The story was original and very loosely based on the attraction at Disneyland. With that said, it had some of the highlights that make the Jungle Cruise. It was reminiscent of Pirates, Jumangi, and National Treasure all rolled into one. I would see this again for sure.
I went in with very low expectations after watching the trailer which didn't really hype me up for this movie at all. I only came to watch it in order to kill time since I watch 3 movies in one day at AMC. HOWEVER, I actually enjoyed this movie. The Rock and Emily Blunt have pretty good chemistry in my opinion. It's a fun adventure movie. I'd definitely watch it again.
Such a great movie! Stayed true to the Disney ride! Really well done and a fun movie ride!
Great acting, loved Dwayne Johnson and Emily Blunt and all of the actors. It was action packed, funny and serious all at the right times. Great movie! Thanks
So funny and full of so many references to the ride. A must see for any Disney fans.
I absolutely LOVED IT!!! A must see!
kinda boring, I left early
It was fun!! There are a few fun surprises and I can see where it's trying to be Pirates but unfortunately it's missing something. Still, had quite the fun time!!
loved it. The Rock's acting is improving. Emily Blunt is wonderful, as always.
Such a good movie and with an openly gay character it makes me so ha
Loved every minute of it! 🙌🏻
A few talented cast members but not enough exposure to others to judge, too much slow content for one movie but not enough for two, not enough continuity in the storyline, the main characters were sincere and believable but had nowhere to go it was as if you just turned it off with no real ending
I loved loved loved this movie! I expected Dwayne Johnson and Emily Blunt to be the great comedic duo that they were, but I was not expecting Jack Whitehall to be hilarious, too! The duo is now a comedic trio.
Great and funny movie to see.
The movie could have been better casted. Starts off strong, gets slow, then you're like ohhhhh
Fun movie. Not going to win any awards, but walked out feeling entertained by the film. In the long run that's all that really matters.
A must see, definitely recommend. Family friendly and lots of action, LOVE IT!
Definitely fun especially if you're a Disney fan and get the references to the ride. If you've got kids afraid of snakes and bees, be warned -- there's loads of both. Otherwise, well done. I was pleasantly surprised when I went in not expecting much. Afterall, we've seen movies inspired by Disney rides flop before. But this, this was a hit.
Me and my daughter loved it. Would definitely see it again.
omg. so much better than I thought it would be. whitty, funny, heart pumping. and of course who doesn't love the Rock????!!!
I loved the movie it was great and my son loved it too. But the picture was out of focus throughout the whole movie in different scenes and I didn't like that very much.
Lovely story and great acting
A little better than I hoped for
Proof that good adventure movies can still be made
A great family movie with an interesting plot twist.
Loved it! Love the puns...
It was super funny and I would definitely watch it again. Didn't see the plot twist coming.
Very fun in keeping with the tradition of the Disney attraction. A great adventure film in the same vein as Indiana Jones and the Pirates of the Caribbean
It's was alright . Probably only worth it watching it Dolby.
Went with a 60yr old, a 23 yr old and an 8 yr old and we all had a blast.
It lacked a bit more depth. Quality. Similar to an Indiana Jones movie.
I like it has an adult it had funny moments however it was to long. I went with my 4 year and 6 year old and the couldn't sit through the whole movie.
No surprises action movie, that seemed to draw its inspiration from the Mummy, Pirates of the Caribbean and even Frozen, but an entertaining movie, nonetheless.
Must watch! It was amazing, worthwhile and the cast did great!
Fun movie, great cast chemistry.
Enjoyed while watching the movie !
Feel good movie. Unexpected twist. Enjoyable.
Was actually good.. pleasantly surprised !
Was hoping for a adventure in the vein of the mummy films with brenden Frasier or even pirates of the Caribbean but got nothing close to that at all Emily blunts chracter was super annoying and seemed to argue everything for the sake of arguing and her brother mecregor was the butt of every joke Because he's wimpy gay or super sensitive???? Movie was not clear why they choose to make him the joke of the film I wish the movie was just the rock and his pet Jaguar proxima by themselves also I think even though this movie sucks because Disney made it the movie will be hailed as a success ; too big to fail
It was a combo of Indiana Jones, Pirates of the Caribbean, & Journey to the Center of the Earth …. Great Movie!!
Lol! It was great and we loved it!
Fun movie 63 years old and all the Characters were great and got my attention and even cried, laughed and made me jump
dwayne johnson made this movie so good.
Metacritic
In other words, while it might not return with previously unseen treasures, what it does rummage up pairs perfectly with a large bucket of popcorn and a slushy drink.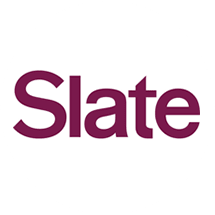 This overstuffed adventure-comedy barely takes a breath while bombarding the viewer with spectacle, special effects and one-liners — but what ultimately makes the film so likeable is the flirty rapport between Dwayne Johnson and Emily Blunt as a mismatched pair in search of a magical tree somewhere deep in the Amazon.
Tim Grierson
Screen Daily
The absence of a light touch here means that even the teasing banter and sexual tension between appealing leads Dwayne Johnson and Emily Blunt is a bit stiff.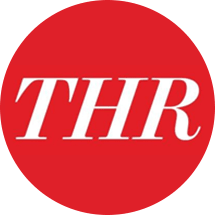 David Rooney
The Hollywood Reporter