Atom User Reviews for Jumanji: Welcome to the Jungle
POPULAR TAGS
#funny
#enjoyable
#fun
#awesome
#lol
#great
#hilarious
#mustseebro
#clever
#ilovedit
#rofl
#mustsee
#amazing
#surprising
#epic
#nostalgic
#blockbuster
#smart
#<3
#nextlevel
This is so much better than the previews!
Don't waste your time or money... not funny
Jumanji was excellent! Absolutely hilarious. The acting was fantastic. The whole audience was LOL and getting into it. Jack Black was perfect and I love when The Rock and Kevin Hart work together. A must see!
It is a funny movie. You don't regret to watching
It could have been better without the cussing.
Jack Black was the best actor and always will be
It was very funny and entertaining!
Didn't enjoy it as much as the original.
obstacles were simple. I would wait for the movie to be in Redbox.
I like it from how the board game to a video game.
It was an adventurous flick. Nobody better to play Bethany. Just watch it and you'll see what I mean.
Jumanji was amazing! So funny!
surprisingly hilarious! really fun time!
Way too much swearing and sexual innuendos.
not kid friendly. too many curses and constant talks about male private parts. the little kid sitting next to me kept asking her mom what did that mean etc. love the original jumanji bc it was very family and kids friendly. I get the concept of this new one but just trying too hard to be funny by constantly relying on male privates.
not an amazing movie, and certainly predictable, but fun and fairly funny
Fun movie but not nearly as funny as expected. Still decent
I wanted the refund But I guess I couldn't do that
Awesome, funny movie. My family loved it!
Cute and entertaining twist off of the original one.
Good, silly fun! Entertaining!
Must see movie of the year by far!! my eyes never left the screen.... I want to watch it again!
Really great film! All around great cast! Would definitely see it again!
The movie was fantastic and all the characters were hilarious. A must see!!!
A wholesome and funny movie. Good acting by everyone and a simple and fun plot.
it was hilarious!! will watch it again!!
I love the mention of Allan Parrish. Jack Black is hilarious. The story line integration was great.
Family filled fun remake!!!
LOVED IT!! Go see it because it was tons of fun
Better than I expected for a sequel. Overall a good time!
Metacritic
The group's thematically, comedically broad inversion of the source material is consistently entertaining, and squeezes in some nicely played character growth to boot.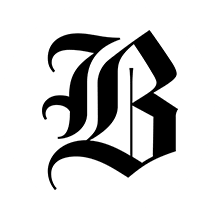 Jumanji: Welcome to The Jungle is the Christmas tentpole release that aims to please and succeeds, a funny family entertainment product that subverts more expectations than it was obligated to contractually.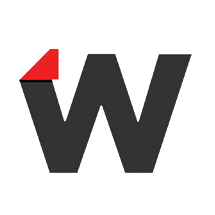 The mildly amusing Jumanji: Welcome to the Jungle is further proof that even the stalest whiff of brand recognition has become preferable to originality. Only part of the blame for that belongs to the studios, but after cannibalizing themselves for much of the last 20 years, Hollywood has clearly eaten their way down to the crumbs.