Atom User Reviews for Joy Ride
POPULAR TAGS
#hilarious
#greatcast
#girlsnight
#lol
#leavekidsathome
#mustsee
#sexual
#funny
#seeingitagain
#allthefeels
#raunchy
#original
#great
#surprising
#clever
#datenight
#epic
#<3
#mustseebro
#smart
This movie was very funny my boyfriend and I both enjoyed it and it definitely is worth the trip to the theater
This movie is so so perfect from beginning middle and sweet ending.. That my friend is darn right LMAO….I'm going to grab my BBBF to see it and i get double up and LMAO..LMAO !!!
Hilarious to watch as an Asian American myself. Constant laughs at every scene. I wish the movie was longer and there was a series with these characters.
Great movie--valid story line!
Omg this movie is so funny! I almost peed my pants 😂😂😂 a must see!!
unexpectedly great. was hilarious and had a great cast. loved that they stayed true to their roots too
Didn't enjoy this film. Lots of vulgarity in it. Distasteful.
It was better then I expected. Had some good laughs. Overall- left smiling.
A hilarious movie where the cast just connects easy
I knew it was gonna be funny but omg was that FUNNY!!!
I'm not a prude, this movie was Way over the top with it's sexual innuendo's...WAY over the top. I did like the actors, that way the best part.
The raunchiest, most hilarious movie I have seen in while!
Found this to be hilarious and oddly relatable to different immigrant stories
a little cringy but so funny! I really loved the dynamic between the women. Could have done without the drug dealer. She was a skank! I laughed a lot! Cringed a bit. Even cried in sympathy. I was looking forward to this movie & enjoyed it quite a bit!
This movie does not give a positive representation of anyone of Asian descent. It leaves the audience with a tainted idea of who these people are.
Very funny. Also sad. It was a great movie!!!
Really loved this movie had me laughing the whole movie!!!!!!! Super great cast!
amazingly crazy and unexpected
this is the most laugh out loud good time i had at the movies since covid happened !
Great girl's night movie.
Love it very funny and the cast was awesome I would recommend and see it again !
Started out fresh and funny. Then skyrocketed out of control. We left at the train drug scene.
Hilarious movie, took a lot of unexpected turns and had my attention all the way through the credits. All the actresses were gorgeous and real!
this was worth the watch for sure! funny, crazy, and some heart felt
I loved it! It got all the feels and hilarious to watch!!!
GREAT MOVIE! I haven't laughed so hard or cried at a movie in so long. Loved it!! Grab your friends and go see it!
this was really funny. must watch
Enjoyed it a lot planning on going to see it again
My husband and I decided to see this movie because we got a discount code through T-Mobile. We left about 40 minutes into the movie, and I have never left the movie theater regardless of how boring/low-quality the movie might have been. Plus, I read lots of positive reviews and saw the great ratings this movie got. So, why not check it out? This movie has too many sexual references, way too many. It was too much. It is also a bit dumb. Probably, one of the worst movies I have ever seen. I do not recommend at all! Do yourself a favor - don't waste your money and time on this movie.
This movie sucked so much
This movie sucked all the way…I went to watch it thinking it was as good as Crazy Rich Asians…boy I was wrong!
Didn't do it for me. Some parts where funny, but it wasn't hilarious the entire time. Some jokes didn't land either and there was some slow dead parts. Not the greatest writing.
It was funny, but quite Raunchy
Something you can wait to see for free. I had a $5 ticket. Raunchy for no reason at the beginning. Gets better about 20 min. in, but still spots of being obviously over sexual for shock value. Nothing to write home about. But will make you laugh. And has good acting/story points.
Joyride is very funny, witty and heartwarming. Some might find it a little crude but we loved it!
The premise was a great plot. Too bad they had to throw in all the vulgar and unnecessary language and the gratitous sexual and nudity. Would have been a 4 star if all that stuff had NOT been in it and it would not have affected the storyline/plot at all!
A bit too much crazy, I don't care for too much crazy action, but it was funny, and a movie I would recommend!
Some good drama with the main character, but too much stuff from made no sense, and overall, it was way overhyped.
Hated it. The word move I ever watched. I feel like this makes Asian people look terrible and is a horrible representation of sexuality for young Asian women and women in general. I feel like this movie could have been written a lot better. This felt sooo lazy and pathetic. I'm truly disappointed:(
If you like the hangover movies and Superbad, you're gonna love this movie. I was laughing nearly the whole way through.
Metacritic
Hilariously daring, deeply moving and stereotype-busting in equal measure, Joy Ride is also the raunchiest movie to make you shed a tear.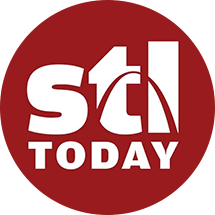 Katie Walsh
St. Louis Post-Dispatch
The deft screenplay establishes the giddy energy coursing through Joy Ride, but it's the performances from Ashley Park (Emily in Paris), Sherry Cola (Shortcomings), Oscar nominee Stephanie Hsu (Everything Everywhere All at Once) and Sabrina Wu that maintain the film's anarchic pulse.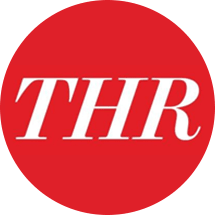 Lovia Gyarkye
The Hollywood Reporter
With so much to say and a supremely talented cast embodying lovable and multi-dimensional characters, a sequel is a no-brainer. "Joy Ride" is easily the golden standard for progressive, raunchy comedy and the need for more diverse stories being told on screen.