Atom User Reviews for Joker
POPULAR TAGS
#intense
#dark
#mustsee
#masterpiece
#great
#epic
#awardbuzz
#original
#creepy
#greatcast
#amazing
#seeingitagain
#leavekidsathome
#clever
#surprising
#mustseebro
#heartpounding
#blockbuster
#smart
#terrifying
Joaquin Phoenix was an amazing actor for this role. The emotions, and everything behind his role was so intense. Hands down. 👏🏻👏🏻👏🏻
it was a great origins story that has a sense of fear and love for the Joker
Never have I been so uncomfortable by a film but this film did just that from the opening act until the end. The cinematography is superb giving us shot rich in color and detail but at time it felt like some scenes were for show off instead of adding to the story. On the other hand, Joaquin Phoenix gave us the performance of the year. Definitely Oscar worthy but not a better Joker than Heath ledgers take. Heath is still the best Joker of all time.
I have a new favorite #Joker and his name is #ArthurFinch aka #JoaquinPhoenix 🙏🏾🙌🏾👌🏾💯
This movie didn't have to be about the Joker. Any mentally Ill person would have made it work.
The reviews was right. This was a masterpiece.
Joaquin Pheonix is such a great method actor. He really draws you into the character and makes it so believable and you start feeling for the character. Well Done Joaquin :):):):)
Absolutely loved this movie! I plan on seeing it a few times.
Loved it, so intense throughout. Viewers Discretion Advise.
unbelievable actor. great
Might be an unpopular opinion, but what could have been an hour flick, was stretched into two hours. Great movie but what could be said in less, sometimes is more.
10/10 such a great movie (film of the year.) and joaquin's acting was amazing.
Not a comic book movie, could have worked without even being the Joker which is refreshing as the whole super hero movie with large cgi action is very played out now days. Deals with mental health, rich vs poor and a few other issues.
The Joker is 10/10 It is the film of the year
oscar-winning performance
Amazing movie that goes over child abuse and mental illness as well as our societies flaws and wealth gap. Joker is a dark but sometimes funny movie with an amazing cast. Joaquim Phoenix was excellent and I really hope he wins an Oscar...I mean, how can he not? I also found it clever how the movie plays with your mind. You're never sure if what is happening is actually happening or are we in Jokers crazy fantasy. Seriously recommend this movie but no children because there is some brutal gore and violence.
An incredible and surprisingly realistic character study of what made the joker into the modern day monster that he is. Joaquin Phoenix gave a masterfull performance. He embodied Arthur Fleck.
Great movie ! Love the development of his character Always thought no one could compare to Heath Ledger as Joker , he will always be my fav , but Joaquin as Joker WOWW ♥️♥️♥️ couldnt be anyone better then him ! Film of the year definitely loved it !!!
A darker, sad take on the Joker. Masterpiece.
SLOW & BORING!! 2 HOURS OF MY LIFE WASTED
This movie touches on a lot about the world we live in today. Mental illness being swept under the rug, injustice...and Joaquin Phoenix's Joker is a product of those practices. A lot of people want to say: "Oh, it's DC, not Marvel? ZERO OUT OF TEN." Give me a break. Be a cinema fan above all else. This film is an oscar award winning film, as it goes places some directors just won't go. I commend Joaquin Phoenix on a 10/10 performance, and my hat goes off to all involved in the making of this film. I hope this is not the last time we see him in the role of the Joker. But either way...ya know what they say: that's life.
Movie was honestly not exciting or entertaining. The joker was boring and slow from start to end. Would not recommend this movie to anyone as it will put you to sleep. Sorry to say the way the joker was depicted in this film is far from what he has been portrayed in my younger days. 1 star all the way.
Great film just not a good joker film
2 hours of my life I won't get back. Seemed like 4 hours!
Dark, you are watching weird behavior for 2 hours. Joaquin Phoenix was amazing though.
Movie was good, but it was messed up. Do not take your kids
Great movie, worth seeing more than once.
It was a much-needed art piece.
Such an amazing take on the joker and really has you rooting for him
I wonder if there will be a director cut version. Phoenix's performance is fantastic yet the supporting characters are merely references for comic fans, especially Thomas Wayne. May be I was expecting too much. Bottomline is this is a complicated movie could be interpreted by many yet opposite ways.
Phenomenal leaves you on the edge of your seat. Joaquin killed the role! Gonna rewatch it. 10/10
I felt like i was living his life
Great acting, great directing, but ends at the most interesting part
the movie was very well made and Joaquin Phoenix is epic. the joker character is very relatable as he is but a normal man whose been handed a bad hand in life. 10/10 in my book
It was a good movie but I hated it
Metacritic
Good or bad, it's undeniably one of the most depressing comic-book movies ever made. (It's also got one of the most depressing comic-book movie scores, an endless dirge of droning strings by Hildur Guðnadóttir.) The calls from some corners to ban the film because it could incite violence give the movie too much credit. It's not irresponsible. It's just immature.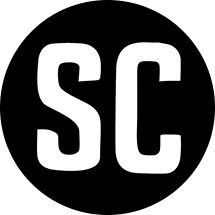 An iconic comic-book villain gets an appropriately epic origin story in Joker, which allows Joaquin Phoenix's raw talent its grandest stage yet.
Tim Grierson
Screen Daily
This is Phoenix's film, and he inhabits it with an insanity by turns pitiful and fearsome in an out-there performance that's no laughing matter. Not to discredit the imaginative vision of the writer-director, his co-scripter and invaluable tech and design teams, but Phoenix is the prime force that makes Joker such a distinctively edgy entry in the Hollywood comics industrial complex.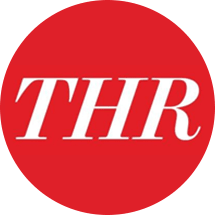 David Rooney
The Hollywood Reporter