Atom User Reviews for Jojo Rabbit
POPULAR TAGS
#original
#hilarious
#clever
#greatcast
#mustsee
#allthefeels
#great
#smart
#inspiring
#awardbuzz
#seeingitagain
#surprising
#touching
#lol
#indiehit
#heartbreaking
#mustseebro
#intense
#heartpounding
#epic
Memorable a must see. I loved it soo much I saw twice!! It was hysterical clever good fun great cast stupendously superb. I have to say it was the best time I've had in a theatre in a long time. Everyone seemed to have enjoyed it was lots of laugh and good humor. Easily 5 STARS!!
An absurd but heartfelt satire that calls out what many hate groups really are: scared children acting out.
This might be a perfect movie, it made me laugh hysterically and cry at parts. If you haven't seen it and you're on the fence even a *little* bit, PLEASE see it. I promise you will not be disappointed.
Joker and this movie are the movies of the year! It was super entertaining highly recommended! also I laughed A LOT
most touching movie I've seen all year! Be prepared to laugh for the first half and cry for the second half!
Honestly this movie made me laugh and almost made me cry. Idk how it did it but the balance here is absolutely perfect. I really did enjoy myself seeing this movie and I thought it was beautifully written
Black Widow dies again. If you like morbid sad and tragic endings than this is the movie for you.
Best movie I've seen in years. A true masterpiece.
One of my favorites of the year, very clever and heartfelt
Fantastic movie! Funny and emotional at the same time one of the best this Oscar season
Jojo Rabbit was so good. I was on the edge of my seat during some scenes. This movie got me in a lot of feels I would rewatch this again :)
It was the perfect mix of a great cast, great story, good jokes, historically accuracy, and the feels.
We loved it. Laughed, cried, and enjoyed it throughly.
Beautiful, tragic, and hilarious; all wrapped around a small, but still poignant take on history.
Bad time to see it ... only cause world war 3 is about to brake out
An inspiring story that makes you think while you laugh out loud.
Much better film than the parasite
This was honestly a really good movie. I loved the acting and the emotion that went into some of the scenes.
so funny, what a fun way to tell a story.
One of the greatest films I've ever seen in my life
Great movie! Funny and serious, great plot and sequences. would watch again!
Extremely funny. Must bring a light heart and sense of humor.
A great satire about WW2.
I think this is one of my favorite movies of early 2020 I love the acting and that part just before the ending with Jojo walking than you know what happens after that so sad
over the top outlandish dark dry humor. And it'll make you cry too.
Such a stellar cast and everyone is so funny in this movie. I absolutely loved it!
Well crafted coming of age
A perfect movie. So clever
One of the best movies I have ever seen!
Fantastic, funny movie that surprises and really touches your heart towards the end.
funny, deep and very intelligent
Hilarious and worth seeing
Really fun to watch! And it also has some history background during WWII, both fun and sad moments in the movie.
Heartwarming and touching. It got my friends and I to reflect and talk about not only the movie but the real life events it depicts. Very moving movie with a good message and some laughs along the way.
Wasn't sure if I wanted to see this film, but after reading reviews , I decided to go. It was funny, clever, and intelligent on a topic that takes place during a tragic period in human history. Go see it!
Even with all the satirical humor, this movie has a lot of heart and delivers a message that needs to be heard in these current times. Taika Waititi is a genius. #HeilTaika
One of the bet movies of the year! It's not even my usual kind of movie I watch but I loved it!
This movie was great! very clever and entertaining! it had me laughing and crying!
For me it was a good mix of humor and the reality of WW2, I loved the characters and how the story was told. There were a few plot things I wish were expenses upon, but as it was more of a "comedy" I understand why they didn't keep the heavier plot points around...it will make you laugh and cry!
funny story about WWII through the eyes of a child
Too funny not to laugh. Great film.
Metacritic
Jojo Rabbit has little to say about any of the things it dredges up, beyond the obvious.
K. Austin Collins
Vanity Fair
The cartoonishness of it, while amusing at the outset, doesn't wear well as matters deepen and progress.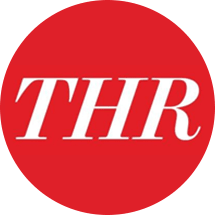 Todd McCarthy
The Hollywood Reporter
Jojo Rabbit doesn't lack for ambition or sincerity of purpose — which only makes it more disappointing that the film proves to be so meagre. ... Rather than being bracing or dangerous, this comedy ends up feeling a little too safe, a little too scattered, and a little too inconsequential.
Tim Grierson
Screen Daily