Atom User Reviews for John Wick: Chapter 3 - Parabellum
POPULAR TAGS
#actionpacked
#intense
#mustsee
#epic
#awesome
#great
#greatcast
#heartpounding
#blockbuster
#seeingitagain
#mustseebro
#surprising
#leavekidsathome
#perfect
#funny
#greatvisualfx
#clever
#hilarious
#datenight
#smart
Haven't even watched it yet but I'll give my five stars.
BEST ONE ☝🏾 OUT OF THEM!🙌🏾🙌🏾🙌🏾🙌🏾🙌🏾🙌🏾🙌🏾🙌🏾
No really, it was action packed.....like action packed tight, really tight. To the brim with action. Soooooo much action, like this long repetitive description packed.
Action was serious as usual. Then it just starts to drag out and get repetitive
If you're a John Wick fan its a must see!!!
This movie had just pointless action and killings in the name of action. The killings were so much that it got very boring in the long run. Definitely DO NOT TAKE KIDS when going to watch this movie
I want to see John Wick 4. Don't Argue
This movie is excellent. Non stop action! Hope they continue the franchise for a long time!
This was a fun movie, but not as good as the first two. It felt a little like they tried to throw too many people into the mix and some of the scenes just didn't feel like they belonged. I still enjoyed it, but it could have been better.
cant wait to get it in 4k.
Caring the John wick too far now. Guy is indestructible it seems and could be a missing. Avenger ?? Fourth will even be more unbelievable it seems. Thumbs down!!
I would of like more of his history story line than some of the fights in the middle. Some were repetitive. Love the humor!!
Fight scenes too long, poorly choreographed, needed better storyline.
Great action and tons of awesome fight scenes. A little far fetched on the believability meter but if you park your brain, bit is a great movie!
I knew John Wick 3 was going to be action packed. I put this next to John Wick 1. It gets 5 stars from me!
Great movie from start to finish. Best JW yet and I can't wait for #4.
I loved every part of the movie no dull moments
It's an unbelievable action movie...no seriously, it is unbelievable but somehow they make it work and it's an awesome movie! If you're looking for deep and meaningful movie, this is not the movie for you. It's a movie that doesn't pretend to be anything but what it is, a great action movie where John Wick kills a whole bunch of people in the craziest ways possible. They don't call him Baba Yaga for nothing.
great movie the dog with Halle berry are amazing another level
Didn't like the ending but Halle Berry was great
I'm a huge fan of the first 2 John Wick movies and this one was just as good! I'm definitely going to go see it again!!!
Excellent story line, action packed. Punch lines are hilarious. Lots of martial arts. I would definitely see this again and bring your friends or a date, you will be disappointed at all.
Very predictable Boring boring story weird nasty looking people , couldn't wait for the movie to finish
Stupid plot, dissapointing
Only a man could have written this fantasy
Love love love love John wick
Amazing action and visually stunning. A work of art. Keanu's Masterpiece ✍🏽👍👍
more of what you expect from these movies, although i will say at times they speed up the fight scenes waaay too much, good flick though
If you enjoyed the first 2 movies you will love this one as well. Fantastic fight choreography throughout the film.
Good! Literally like 30 mins of downtime, pretty much everything else was straight action. Not bad!
Loved the movie/action non stop. his a very good actor
This movie didn't resolve anything. The story concluded at the same place as the last one. Meh.
gratuitous action with creative kiling. Plus, there are shining moments by the dogs. must see if youre a dog lover!
True John Wick in EPIC form !!!
10/10 would bring the kids again
John Wick fans will not be disappointed!
It was just action scene after action scene! Fast paced and I was never bored.
Buy your John Wick 4 Tickets Now
When is JW 4 coming out?!!!
Yoooo that movie was mind blowing oh my lord
Are you pissed? Hell yea. Baba Yaga
Metacritic
How are the action sequences? They're fun until they feel familiar, and even then they're still a trip because the long takes demand admiration for the sheer brute exertion at work.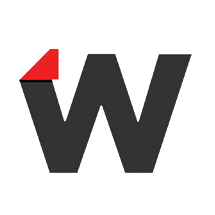 Giddy, exhausting, and breathtakingly violent.
Combat-heavy pulp of the highest order, this is the most enjoyably over-the-top entry so far. Where else can you get samurai dogs and a Tarkovsky reference?