Atom User Reviews for Jesus Revolution
POPULAR TAGS
#inspiring
#mustsee
#truestory
#jesus
#greatcast
#familyfriendly
#great
#seeingitagain
#epic
#glorytogod
#touching
#allthefeels
#lovestory
#awesome
#mustseebro
#original
#greatvisualfx
#datenight
#faith
#relevant
We need more films like this to give us hope in God during these turbulent times. Well done!
For someone who was just saved by Jesus Christ in October 2022, after trauma, pain, addiction and abuse, Jesus is moving so much right now! He wants to know you! I cried this entire movie because it was so much like my experience. 10/10
An amazing movie and very well done. Pulls on the heart strings with joy and inspiration. Need more movies like this and what great acting by the cast. Will see again!
Great movie, great message. It remind us that everything is about God and He can use anybody for His perfect purpose and glory.
Great story about the Jesus movement and Pastor Greg Laurie's journey to faith/salvation in Jesus Christ. Highly recommend seeing it !!!! Wonderful cast as well.
ABSOLUTELY WONDERFUL & GOD IINSPIRED!!! A MUST SEE MOVIE!!!
Amazing movie about the real-life Jesus Movement that shows that hearts can be changed when we meet the real Jesus and not the one packaged by society and even some "Christians." The movie shows that it isn't about us fitting Jesus in our box, it's about us being changed by Him! Great movie for believers and nonbelievers alike!
Jesus Revolution was terrific on so many levels! LOVED it! It's great for believers, seekers and those not yet showing interest! It was VERY well done.
Inspirational and well done. Loved it!!
I love how God used two men (Chuck and Lonnie) to bring many to his kingdom and then God used this to inspire a young man (Greg) to bring many more. What a blessing!
This movie was amazing. The timing of this movie is so encouraging to give hope to a hurting world with so much negativity today. It is emotional and the acting was superb. I left with an uplifted spirit.
Amazing movie!! Much needed in this day and age. A must see for our youth. Times are too hard for them and they need to know that they always have God on their side. As a mother who tragically lost her sweet and kind 19 year old son to our drug epidemic, I beg all parents to see this movie with their teenagers. God is good all the time and all the time God is good!
An emotional and encouraging move of God then and a reminder of what God can still do.
Well just finished and teared up at least twice. REFRESHING and I thank God. It brings a fresh motivational boost in my spirit🥹🥹🥹God is def working in industry and I'm happy to live in it
God loves you and wants a personal relationship with you. This movie does a wonderful job of showing how God moves through broken and flawed people (which is great because we are all sinners.) He changes hearts and changes lives. All are welcome and none are too far from his grace.
The whole family loved it! Moving, inspiring, wonderful! The cast was excellent, the cinematography breathtaking, the story incredible. Don't miss this!
So glad I got to see this movie. Top 10 for me... top 10 of all movies of all time.
Very good movie! Took a friend who is a non believer and it really touched her. I can't wait to see what questions she might have and where our conversation might go😊
It was true they spoke about the highs and lows and as a body we need to remember that it happens! God is still great and thankfully He uses us flawed humans! 🤍
Love the way was done and the life of both pastors who are so close to me who I live in orange county a must watch super insirational
What a beautiful story! Exactly what our country needs right now. Wonderful to see such good that happened in such an uneasy time.
An amazingly well done movie! Beautifully acted!! Loved it so much!!
Very moving and well acted film.
Had a wonderful night. My boyfriend weeped most of the movie. It was fun, happy, uplifting.
This movie was incredible! The acting was great, the effects were good, the story was moving, funny and poignant all at the same time. Go. See. This. Movie!!
A beautiful story about God's love!
Don't miss this movie. It will change your life.
What a powerful movie. Great acting, with a moving and inspirational message. Will be watching it again and again.
Loved it! Brought tears to my eyes. Bring on the next revolution!
Interesting, not "preachy", very well done movie.
Beautiful true story . Beautiful message .
Is one of best movies I have seen, very inspired, gave me motivation to continue with Jesus Revolution Vision
Story of God's love and faithfulness, and spiritual awakening!
Really enjoyed the movie!
I left the theater with tears in my eyes! It so great to see a movie that isn't filled with sex and f-bombs. A rarity anymore. It's inspiring for someone who is looking for something to give them purpose or meaning.
It's a great movie. Whether you are a believer, a seeker or a cynic, I encourage you to see this movie for the excellence in filmmaking and storytelling, or if you are interested in history or anthropology.
I had tears through most of the movie! You must see it! So inspiring to see a youth movement for God! Bring it again, Lord!
Wow, definitely a must see movie! Laughed, cried and am recommending. Thank you
Metacritic
Jesus Revolution is one of my favorite faith-based Christian movies, of which I've seen more than my fair share. I associate three things with faith-based films: bad acting, an outrageous, overly positive message, and a shoe-horned sermon. Thankfully, this film avoids all three elements.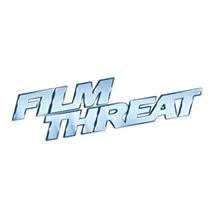 It's one of the most appealing faith-based big-screen entertainments in a while, polished and persuasive without getting too preachy.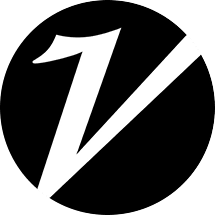 Unfortunately, despite the interesting history, the film itself is a dry, scattered slog, neutered of all the thorny, contradictory details of the real story.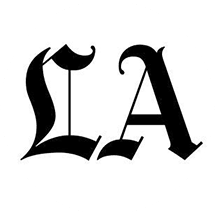 Katie Walsh
Los Angeles Times