Atom User Reviews for Jay & Silent Bob Reboot
POPULAR TAGS
#hilarious
#snoogans
#greatcast
#mustsee
#allthefeels
#epic
#seeingitagain
#great
#clever
#<3
#snoochieboochies
#lol
#mustseebro
#nostalgia
#datenight
#smart
#original
#inspiring
#indiehit
#blockbuster
Every moment in this movie was entertaining and just hilarious. It brought back so much comedic gold from the earlier movies and I can't wait to see it again.
Non stop laughs from start to finish. Life lessons were learned. Now to go home and cry myself to sleep knowing I cant see it again for a long time.
Packed with puns and cameos. Funny. Snooch to the nooch.
Really enjoyed the movie. Hollywood needs to let Kevin keep making more movies!
Perfection from Kevin Smith!
Amazing! If you're a fan of the View Askewniverse you need to see this!!!
Didn't get to watch it AMC Theatre Stony Brook received the original strike back movie not the reboot. The entire theatre walked out
Great flick for fans who have seen the previous movies but it's still a great watch for anyone new to the series.
I mean the movie delivers on the title.
As a Kevin Smith fan, I loved it. The slapstick scenes were a little on the weak side, but when it bared its heart, I felt like I was seeing an old friend. That Ben Affleck scene, man...
An entertaining "family film" as promised.
Jay and Silent Bob Reboot is probably the funniest flick Kevin Smith has put out, and it's got the heartfelt moments in there that get you right in the feels too. I loved every second of it. It's a must see for any Kevin Smith fan or any fan of comedy in general. A+, man. A+.
All Jay and Silent Bob fans need to see this movie.
everything i wanted and more. worth the wait
Absolutely going to be seeing it again when the movie is on tour!
Kevin Smith at his best is when he balances crude humor with heart and Thai film does both.
I haven't heard a whole theater laugh soo hard in years. I had tears seeing Stan Lee! AWWWWW
Absolutely great movie!!!
Terrible acting at times. Bad jokes at times. Exactly what I expected from a jay and silent bob movie.
A great story, Kevin smith plays better against himself than in any other thing.
Couldn't ask for a better reboot, movie was hilarious and must see. Snoogans
Funniest movie he's ever made
Talk about an awesome flick! This film was way better than it deserved to be let alone than what I expected! It's a great film I recommend to ANYONE who enjoyed the original!
awesome to feel like I was 19 again watching thee guys after 25 years . man crazy got to see it again.
It was everything that was advertised and more.
Absolute perfection! Kevin Smith has done it again!! All star cast, great story, tons of cameos, just perfection!!!
Like spending a great evening with a bunch of old friends. Clever setups and great cameos! Affleck is, indeed, THE BOMB! Thumbs up!
If you're a fan of Kevin Smith, you'll love this movie. I laughed the whole way through.
All the nostalgia none of the BS garbage. If you're a fan of the franchise then you'll love it, it's catered to you and makes you feel at home. Truly a fun movie, good job guys!
If you're a fan of Kevin Smith and have been on the journey watching his movies for the last 25 years, you will LOVE this reboot! They reference all the movies throughout and the cameos are awesome! Especially sweet that the families and kiddos were involved too. How did we all get this OLD though! A fun night of nostalgia watching and remembering where and when I saw all the KS movies for the first time! xoxo
Great movie definitely worth seeing
Gotta love Jay & Silent Bob!!
Love these two in any format! Don't mind the Hater Totz.
Loved it loved it loved it! It finally gave what the true fans needed. Kevin Smith is pure genius!
A must-see for Kevin Smith fans! Well written and full of real heart, it's a great trip down View Askew lane. Harley Quinn Smith is an actor on the rise! Snootch to the Nootch!
It's a great addition to the VA canon. Gives you the feels, and the more invested you are in Kevin's personal and professional worlds, the more the flick pays out to you.
Not what I was expecting.. and it was still amazing! The scene with batfleck was my favorite!
Laughs every few minutes with great cameos and call backs.
The movie was everything I hoped for. Unfortunately the theater in Westminster CO 'ran out of' posters that were part of the Fathom events package. Oh well for the fans I guess.
Kevin Smith's witt, humor, and artisanship are on full display. A movie for the generations!
Loved the Reboot! Great addition to the Jersey films!
The movie was fantastic. They said there would be extras after the movie, but the lights came on right after the credits and they didn't show anything else at my theater. (AMC Evansville 16)
True Jay and Silent Bob fans will love this film.
We had a great time! @LegionMOfficial #JSBRMeetups!! Full house!
This took me back - way back to when Jay & Silent Bob were a regular staple In my cinematic life. This movie is really great, but be warned: it's way more hilarious if you've recently watched Kevin Smith's other films. Take a walk down memory lane and absolutely see this hilarious and heartwarming movie!
Metacritic
A spectacularly disjointed comedy that's only superficially about two foul-mouthed, but well-meaning dopes who light and pass the proverbial torch to the next generation of slackers. "Reboot" is more of an ego trip for Smith, an amiable, creatively frustrated pop artist who survived a major health crisis — one that even he knows he can't shut up about.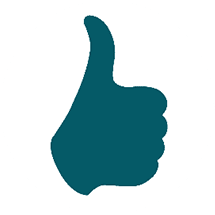 Simon Abrams
RogerEbert.com