Atom User Reviews for Jay & Silent Bob Reboot
POPULAR TAGS
#hilarious
#snoogans
#greatcast
#mustsee
#allthefeels
#epic
#seeingitagain
#great
#clever
#<3
#snoochieboochies
#lol
#mustseebro
#nostalgia
#datenight
#smart
#original
#inspiring
#indiehit
#blockbuster
An expertly crafted comedic conundrum that challenges audiences to hold the metaphorical mirror up to themselves...and laugh as hard as humanly possible!
Perfection from Kevin Smith!
Amazing! If you're a fan of the View Askewniverse you need to see this!!!
Non stop laughs from start to finish. Life lessons were learned. Now to go home and cry myself to sleep knowing I cant see it again for a long time.
Packed with puns and cameos. Funny. Snooch to the nooch.
Really enjoyed the movie. Hollywood needs to let Kevin keep making more movies!
Didn't get to watch it AMC Theatre Stony Brook received the original strike back movie not the reboot. The entire theatre walked out
Loved it and hope that there is never a world where Jay and Silent Bob aren't making movies! Must see!
Not big into ALL the weed jokes, but the feel good story worked really well. Great closure to the Chasing Amy storyline. Ben Affleck, Joey Lauren Adams, Jason Lee, and (RIP) Stan Lee were great cameos!
Fantastic performance from Jason Mewes. Movie is all heart and all funny bone.
Absolute perfection! Kevin Smith has done it again!! All star cast, great story, tons of cameos, just perfection!!!
made me laugh so much it is a mist see very much enjoyed jay and silent bob reboot
We had a great time! @LegionMOfficial #JSBRMeetups!! Full house!
The technical and performance shortcomings of this film will rightly be overlooked by any Askewniverse fans. It's a well crafted love letter to Kevin's fans, family, and colleagues. A must for everyone following Kevin for the last 25 years.
Gotta love Jay & Silent Bob!!
A good solid movie, although it's hard to get used to skinny Kevin. They're both looking kinda old.
Loved it loved it loved it! It finally gave what the true fans needed. Kevin Smith is pure genius!
Fun emotional movie that hits deep in the feels a couple of times
Glad this was finally made, it's everything you could ask and want from a Jay and Silent Bob sequel! Best comedy I've seen in years, no joke
If you liked the other entries in the Jay and Silent Bob-verse, you'll probably enjoy this one. A little heavy on the weed humor for me (we get it, Kevin; you like to smoke), and there were some cameos by people I didn't recognize, but it's enjoyable and not over-long.
Everything you could ever ask for in a Kevin Smith film. It was amazing!
Most definitely a must see movie. Kevin Smith did it again
not sure how non-smith fans would feel about it but it's a great throwback to the whole view askewniverse
Great flick for fans who have seen the previous movies but it's still a great watch for anyone new to the series.
True Jay and Silent Bob fans will love this film.
A great trip down memory lane. Fun movie that I can't wait to see again.
if a perfect sequel/reboot (whatever you want to call it) exists, this is it! Everything you expect plus a ton of surprises; it is both hilarious and heartfelt. A great addition to the ViewAskewniverse!
All Jay and Silent Bob fans need to see this movie.
❤️❤️loves it can't wait to see a million more times❤️❤️
Probably one of my favorite Kevin Smith film. Way better than Yoga Hosers. Lol
It was everything that was advertised and more.
Love the movie I'm glade there back can't wait for clerks 3
Loved it. The interviews at the end were to long but the movie was great. The Stan Lee scene was great. Seeing it again on the 17th
I haven't heard a whole theater laugh soo hard in years. I had tears seeing Stan Lee! AWWWWW
OK! THAT WAS SOOOOOO WORTH WATCHING!!!! They broke the 4th wall so many times! I had not heard a theater full of people laugh together at the same time in years! It was every 15 seconds we would laugh! We had from how much we laughed. Not just that, but MAJOR TEAR JERKER moments, during and also during the credits! DEFINITELY GO WATCH JAY AND SILENT BOB THE REBOOT! 🤘🤘🤘🤘🤘🤘🤘🤘🤘
Couldn't ask for a better reboot, movie was hilarious and must see. Snoogans
kevin smiths best to date laughed the whole way thru
Marvel is definitely suing somebody
This is some of Kevin's best writing, and definitely Mewes' best acting. It's Kevin's personal love letter to his fans, his daughter, and his best friend. The story is great and will get a few tears out of you, especially those of us who have followed Kevin's movies from our kid/teen years, into adulthood, and having our own kids. If you're not a rabid fan of the Kevin Smith universe, you won't get a lot of the movie. Its packed with characters from, and callbacks to, all the previous flicks and even deeper cuts from his vast podcast career. This flick was made for the superfan and does not disappoint.
Love these two in any format! Don't mind the Hater Totz.
I love it. I'm seeing it again today!
I mean the movie delivers on the title.
Absolutely going to be seeing it again when the movie is on tour!
Metacritic
A spectacularly disjointed comedy that's only superficially about two foul-mouthed, but well-meaning dopes who light and pass the proverbial torch to the next generation of slackers. "Reboot" is more of an ego trip for Smith, an amiable, creatively frustrated pop artist who survived a major health crisis — one that even he knows he can't shut up about.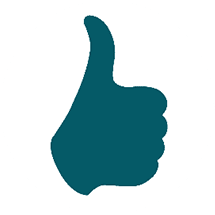 Simon Abrams
RogerEbert.com