Atom User Reviews for It
POPULAR TAGS
#creepy
#scary
#great
#funny
#horror
#fun
#surprising
#mustseebro
#epic
#suspenseful
#clever
#violent
#nostalgic
#nextlevel
#blockbuster
#notscary
#smart
#lol
#original
#omg
New cast was great with a comical touch. I like how they followed the original story line but made modifications to draw the audience in more. Hopefully we don't have to wait years for part 2
Good creepy remake. Did a good job with Pennywise's revamp. Can this clown get creepier than the original? Yes. Yes 'IT' can. At times was predictable but overall a good remake. Casting was a great choice. I like that this horror film had some good humor elements to it as well. Felt like 'Stranger Things' at times, especially since one of the actors is from the Netflix Original.
Probably the best horror movie that'll come out this year. Perfect blend of horror and comedy
It was more creepy than scary.
Hell no i did not just waste $13 on this crap it was awful
Loved the movie. Bill Skårsgard is terrifying as Pennywise, and the kids are great actors. Kind of campy at times, but so much more disturbing imagery and violence than the 1990 version. Very scared, very satisfied. 4/5
Extra long, but well worth it
Bill Skarsgård was amazing!
It was definitely a step up from the original, but that's not really saying much. It was a suspenseful movie as well as comedic at times. I definitely would keep forgetting I was watching a horror movie until the teeth would come out. Overall it was a enjoying movie with laughs, sadness, and an occasional scare...Enjoy.
awesome!! i was so scared
Could have been better, but still a good movie
extremely enjoyable, very creepy and frightening. This is why certain movies are remade.
I expected more. I saw a 9.2 review & I came in expecting a wow factor..........didn't happen. Movie is good, but not great. I definitely wanted, needed, yes needed, more deaths! After a while of Pennywise trying to kill, but constantly unsuccessful, I started desiring deaths to happen, which never came to be. IT left me wanting more, Maybe I came in expecting too muchas . On a positive note, the cast did a great job & the movie is entertaining to watch, but ign.com, a 9.2 it is not! My rating is more on the lines of a 7.5.
Our theater was laughing the entire time. Great movie. Not as scary as people hyped it up to be, but still very entertaining. Love it.
Kids did a great job acting! Would consider this a creepy film. There were a lot of weird creepy things, however, wouldn't consider it a scary movie. 3/5 🌟
Great Movie. Love Pennywise!
love the jump scares but it felt that something was missing
Thank god Richie never said "beep, beep". Bill Skarsgard did an excellent Pennywise considering he had a tough act to follow.
best horror suspense in so long "must watch or die"
It was a great movie, fun to watch
Great remake! Nostalgic! Twisted!
It was not what I expected at all...it was so much scarier!!!
This is one of the best scary movies I've ever seen.. perfect amount of comedy and horror and the combination of kids (who were amazing and hilarious) with Bill Skarsgard, is perfect.
It's an action movie, not horror, as it's billed.
More profanity than required (or in the book), liberties taken with the script, but Pennywise is worth it.
This is what horror movies should have always been like. If something has the power to prey on you, there is no waiting around, for nightfall, or to get you completely alone. It just attacks you relentlessly psychologically and physically. It does not need permission, and the only thing that can stop it is if you are willing to fight back somehow. My new favorite horror film of all time.
Nothing like the original!
worst horror movie everrr
Huge hyped movie with disappointing result.A total boring film with a couple of scary clown scenes, THAT'S IT !
Pennywise wasn't as scary as the original
BEST SCARY MOVIE IVE EVER SEEN!!
A faithful tribute to Kings masterpiece. Thanks for delivering a satisfying horror!
Reminds me of an episode of stranger things
This movie is what every horror movie strives to be but doesn't quite have the right formula. IT keeps you entertained the entire time and is certainly creepy. And not just clown creepy, but realistically suspenseful.
Great movie. I liked It better than the original.
didnt even get to see this dude to a projector issue!
I arrived at the cinema 12 minutes late, and Atom gave no type of disclaimer that the theater rejected patrons that were more than 7 minutes late. I was refunded (who knows when that will arrive) and robbed of a processing fee, gas, and my time.
Metacritic
Nearly every scene builds to some kind of climactic jump scare.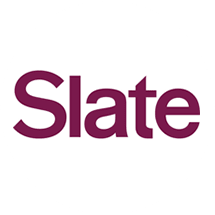 Consistently, persuasively unnerving, It turns the coming-of-age drama into a nightmare.
Tim Grierson
Screen Daily
IT is better than The Dark Tower in every conceivable way. And beyond the inevitable comparison, it's just really good. Scary good, even. The new IT is narratively coherent, mythologically complex, and above all, fun. Yes, fun.