Atom User Reviews for It Chapter Two
POPULAR TAGS
#creepy
#intense
#greatcast
#hilarious
#mustsee
#terrifying
#heartpounding
#seeingitagain
#epic
#funny
#greatvisualfx
#great
#surprising
#leavekidsathome
#datenight
#allthefeels
#mustseebro
#blockbuster
#justokay
#actionpacked
Thank you so much for making Richie gay. He's my favorite character and seeing his love for Eddie confirmed made my heart soar.
Wasn't very scary honestly. But I may say there was a few scares that got myself and few others pretty good. Also, this movie is funny the jokes landed pretty well. I would recommend to any Horror fan.
I didn't get all that scared but it was still a great movie! definitely a must-see especially if you've seen the first one
Way too long, no plot, not scary, random things thrown in just for the hell of it.
I absolutely loved it and will never watch it again. due to fear of clowns
Loved Skarsgård's performance as Pennywise!!!
This movie was pretty awesome !
Good movie with some nice jump scares, but the first chapter is better.
As far as sequels go, it definitely holds its own, usually sequels for horror movies are lame but its definitely worth seeing.
Too much talking. More comedy then scary.
way too long and has about 7 endings - and they're all about friendship
Love this ending compared to the mini-series ending. Not at good as the first, but great nonetheless. Skarsgard is Pennywise. 7/10
Definitely didn't scare me one bit, but I can't find it in me to care. Personally, a good movie is a good movie if I can't stop thinking about it. Totally worth my time. Loved it :)
Doesn't beat Chapter I. I think I laughed more then I got scared. Which is ok with me. I wasn't disappointed but I was satisfied either. Overall still enjoyable.
The movie was great. I jumped quite a few times
was disappointed for the most part. kinda long and about each kids past.. deja vu.
Not Bad. It actually had some funny spots and it's supposed to be scary!?! I'll wait to watch it again when it comes on TV.
Same movie as the first...they just grew up...
it was a little better then the first chapter, but once again not really scary
Great movie I'll definitely have to own it
Not near as scary as part 1 and way too long
Good movie but is no where near as amazing as the first chapter. Jokes were forced. Jump scares predictable.
Honestly not as how I expected it to be
Two stars because Bill Hader was funny.
To long for a bad ending and not worth all the movie time.
this movie wasn't scary what so ever. pure comedy. what has come to horror movies now??? wont watch it again even if I was paid to
I mean I've seen better movies but this was entertaining. 🤷‍♂️
The movie was a bit long and had more funny parts than scary
There were some fun/odd parts. Was hoping for a more serious movie. Very strong finish
the only best parts were with bill hader.
Would have been a better experience if we would not have had a couple sitting next to us who talked all thru the movie. IT Part Two was not as good as I would have hoped. IF I watch this again it will be in the privacy of my own home.
good movie, overall worth watching
Dumb and boring Do not see.!!!
Not the ending I expected but it is a must see for FANS who are open to variations
Wish I could get my money & 3 hours back.
Waste of money, we wanted to leave half way into the movie! Definitely shouldn't be in the horror category.
It was crazy and funny,not as scary as the first one.It could of been better, but it's ok
Wasn't worth the three hours it lasted
Metacritic
While the film stumbles and meanders, however, there's no denying that it delivers enough set-pieces for three regular horror films.
Though Muschietti occasionally finds lovely filmic ways to transition from one to the next, the stories don't get to resonate with each other in a meaningful or emotional way — as they might in a series of well crafted hour-long episodes.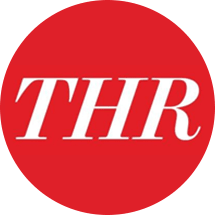 John DeFore
The Hollywood Reporter