Atom User Reviews for Indiana Jones and the Dial of Destiny
POPULAR TAGS
#actionpacked
#greatcast
#familyfriendly
#great
#mustsee
#epic
#greatvisualfx
#blockbuster
#allthefeels
#fun
#nostalgic
#intense
#indy
#seeingitagain
#justokay
#heartpounding
#surprising
#clever
#datenight
#original
Great conclusion to Indy's tale.
Beginning starts off well, super dragged out and does not feel like a Indiana Jones movie. Plot bounces around too much. Very disappointed.
An epic and emotional conclusion. What a film.
Thoroughly enjoyed! Would definitely recommend
I was disappointed - it lacked the charm and humor that made the previous Indiana Jones films great and seemed like just another action movie. The chase scenes were drawn out and didn't make up for the lack of emotional depth in the storyline. Too bad because I love Harrison Ford.
too predictable. not worth the hype
Great fun and a fitting ending for a great story.
I wanted to love this movie, I loved the music, Indy, and characters. But this movie is illegitimately Helena the movie. She is downright disrespectful and rude, arrogant and just a stain on such an amazing franchise. Everything else was decent, but between her and her own "Shortround" Teddy, it could have been so much better. Ending made me cry tho.
Better than crystal skull.
Great nostalgia feels! Love that K.A. came back too!! CGI is good for the human aspect...Younger Indy looks realistic!
Really amazing movie and great send off for Harrison Ford and the entire Indiana Jones franchise 🥲🥹
A great ending to the franchise, ignore the naysayers! I was worried about the time travel element, but the writers handled it really well! Mads Mikkelsen makes a great villain and his acting was excellent. This is a really exciting and surprising film, with plenty of fun references thrown in!
Much better than what the reviews say, go see it, best Indy since the first one!
It's a good movie that has interesting story and the nostalgia is there 👍 But it's a very long movie that drags on a bit too much
Spoilers…Meh…I Wish it would have been better! I don't love or hate it. The opening of the film is the climax of the movie and from there it's ho-hum with little ups and downs. At times this movie doesn't feel like a Indiana Jones movie, it has little humor compared to the previous Indy films and is depressing at times when a Indy movie should be fun experience. Harrison Ford was excellent as Indy per usual and it was nice to have Sallah and Marion return. Furthermore, Mads Mikkelsen made an excellent villain in the series, but Antonio Banderas character had little to do and was killed off quickly which was disappointing. However, the worst part of the film was Phoebe Waller-Bridge's character which I found to be annoying for most of the movie. I wish Disney concentrate on making a good movie and not worrying about setting up a new universe or worrying social politics because if they did make a good movie I would go back and see the movie multiple times and they would make more money.
Great movie! never a dull moment... action packed from the beginning, just like the rest of the Indi movies!!!
This movie has it all! Action, nostalgia, great locations, fun plot. Harrison Ford is amazing (both young and old!)! A worthwhile addition to the cannon, I can't wait to see it again.
better than crystal skull
Good old fashioned Indiana flick!
Perfect conclusion to a great adventure series.
This was Indiana Jones with excessive violence and death. I was so eager to see this sequel but found myself missing the humor and wit of Indiana Jones. I was disappointed with the characters until the very end of the movie.
Good but way too long… it's my fifth favorite Indiana Jones movie….
Loved it! It was a great ending to the Indiana Jones saga
Too too long. The last 5 minutes were the best.
It was boring and just didn't need to exist
Underwhelming. Now, I guess Disney will just continue crap on the Lucasfilm franchises. I am done
Lot's of crazy chase scenes but the best part of the movie was when it ended..
Boring! Harrison Ford needs to leave the movie business!
Indiana Jones ended with the last crusade
Good way to end it for Harrison Ford. A good supporting cast.
Everything I expected! A solid conclusion to a fantastic franchise. A must for any fan!!!
Starts out well. Action packed, but not the humor of other Indiana Jones movies. Still enjoyed the movie and would recommend to others. We are not big movie goers, but did enjoy this .
Except for the opening teaser (which was OK) Indy is a supporting character in his own movie. Action scenes are not as creative as when Spielberg is directing. They should have stopped with Last Crusade.
Neither this film nor Crystal Skull needed to be made. A disappointment.
Great movie for the family. plenty of action and unexpected twists.
it's the same as one would expect, which is t bad as most movies today are tragic. If you've seen the first movie, you kinda of seen this one just a different time area. I still enjoyed it. long, but still enjoyable.
Not worth seeing!!!, sooo bad
Wow! A good, not perfect, ending to our favorite explorer, Indiana Jones!
Metacritic
The damn thing is fun. Mangold may not have the young Spielberg's musical flair for extravagant action choreography (who does?), but he is a tougher, leaner director, using a tighter frame and keeping his camera close.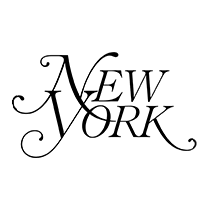 Bilge Ebiri
New York Magazine (Vulture)
There are so many chase sequences in Dial of Destiny that the movie seems held together with slender bits of plot, rather than the other way around. Worse yet, they're so heavily CGI'ed that they come off as grimly dutiful rather than thrilling or delightful.
Oddly, the comedy of this partnership is dialled down, and the film's few wisecracks don't really land. It's adventure, though, that everyone really wants from an Indiana Jones movie, and on that front it delivers and then some by prising open the old box of tricks and performing them one-by-one with care and respect. Add to that the rousing familiarity of John Williams's score, and it all amounts to a comforting if not especially challenging reboot.