Atom User Reviews for In The Heights
POPULAR TAGS
#greatcast
#inspiring
#allthefeels
#mustsee
#great
#familyfriendly
#seeingitagain
#lovestory
#awardbuzz
#musical
#datenight
#original
#epic
#blockbuster
#greatvisualfx
#<3
#amazing
#mustseebro
#clever
#hilarious
A true love letter to musical theatre. A must see!!!
It was a well directed movie with a great cast. I went into it unfamiliar with the music or the premise. I find Lin-Manuel Miranda's music to be somewhat one-note and one dimensional. In the Heights sounds like Hamilton sounds like Moana. And I feel like this musical isn't going to age well, much like Rent. It is one of those musicals that is more interested in being "woke" than the actual story. But, in spite of it, it was a good movie.
everyone will enjoy this filmed musical...
Makes you proud to be Latinx
Excellent cast, storyline & movie!!!
Loved every minute of this movie. Third time seeing it and I can't wait to see it again.
it was so cool, fun, down to earth.
too long for a all musical movie, I left
Enjoyable but could have done without the racial/political undertones
I saw the stage production 10 years ago, and the movie version did not disappoint.
Great story, great cast and great music. Lin-Manuel Miranda does it again.
Phenomenal. Simply mind blowing and I don't even usually like musicals. I can't wait to see it again!
Cool movie. Good cast. The music is similar to Hamilton. 👍
Makes LaLa land look like a high school production
I really wanted to like this, but the songs all sounded the same and I didn't feel inspired by it. I wouldn't recommend
It was the best movie I've seen in a long time!! I loved it and recommend it to anyone!!
Great cast and excellent music. Loved every second of this film.
Absolutely gorgeous cinematography. Totally should expect a nomination for Beat Picture. Fantastic adaption of the Tony award winning musical, that's just different enough for theatre lovers to appreciate all the little changes.
Great! Waited 7-8yrs for the movie. Missed the Broadway show. So so good!!!
Enjoyable movie. Good cast.
Amazing cast, sweet storyline, memorable characters, beautiful and astounding soundtrack and the message is heartwarming! It doesn't matter if you're a Hamilton fan or not. See this movie! It's truly a one of a kind experience!!
SO MUCH JOY!! Loved all the dancing and singing and DIVERSITY!!! Also, the Hamilton cameos!!! Love it so so much! Highly recommend! 💜
This is hands down the most moving movie I have ever seen. Watching all these wonderful characters work lovingly together to help each other realize their dreams is uplifting. Lin-Manuel ("HAMILTON") Miranda's songs are beautiful, witty and heartfelt. The best film of 2021 by far.
If I have to give an honest review it is one word, Flawless! If you are a fan of Hamilton, stay until the end of the credits for Mr. Softee cameo.
I really enjoyed how the main character's were all there for each other when needed. Certain parts of the movie are predictable, but overall it was a good movie with lots of musical talent...
An inspiring story that gives you all the feels and has you bopping' in your seat.
Not really into musicals but i thought this was a fantastic portrayal of the struggles that immigrants face and how their community always has their back no matter what. They all stick together and support their "gente" (people), to show that nothing will break them as long as we all are united.
Worth watching but you don't need to go to the theatre for it. There are some moments that are cool but overall predictable and cheesy.
Fantastical musical in 80s to 90s style Washington Heights
A great, lively score with a visual freshness that made it an incredible movie going experience.
I can't believe I didn't watch this movie on opening day at the theater. I loved it. If you're proud to be a Latino, this movie is definitely for you.
This is a lesson in Latin dance. Inspiring.
Absolutely LOVED this film! Definitely one I will watch multiple times. Highly recommend as the cast is amazing and highly talented.
168...! God knows this storyline is the real deal. Celebrate your vida, milagros y todo- Dios te bendiga!
It has a great punch in the beginning and dies down
Loved the plot. Lots of talented actors. Just wish there was more Latin salsa involved.
One of the best musicals ever!!!
I really enjoyed the story line.
Decent film adaptation of a stage musical. I hadn't had the opportunity to see it live and was looking forward to this movie. I loved the dancing + love stories, but ultimately was just okay overall. Similar music to Hamilton, which gets old after 2 1/2 hours.
It's such an inspiring movie. I wanted to dance in the theater... ;)
Metacritic
Like the modest but wholly winning precursor to "Hamilton" it is, In the Heights works as an essentially apolitical embrace of the American possibility and the American roadblocks to that possibility, in a canny variety of musical styles, from hip hop to salsa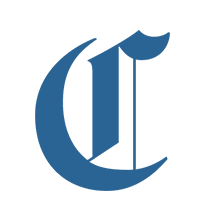 Michael Phillips
Chicago Tribune
Jubilant, unapologetically massive, and bursting with a cozy, melancholic sense of communal belonging, In The Heights is the biggest-screen-you-can-find Hollywood event that we the movie lovers have been craving since the early days of the pandemic, when the health crisis cut off one of our most cherished public lifelines.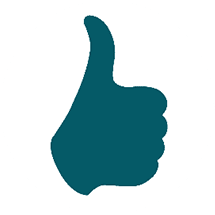 Tomris Laffly
RogerEbert.com
With an outstanding cast and compelling themes, In the Heights soars, bringing emotional beats together in a celebration of culture and community.
Mae Abdulbaki
Screen Rant