Atom User Reviews for If Beale Street Could Talk
POPULAR TAGS
#lovestory
#greatcast
#beautiful
#mustsee
#intense
#awardbuzz
#allthefeels
#great
#smart
#datenight
#heartbreaking
#seeingitagain
#inspiring
#slow
#truestory
#original
#heartpounding
#epic
#sad
#justokay
A beautiful love story with an upsetting ending. But sadly that ending is reality for a lot of minority families. Well shot movie. Brings out so many emotions.
Loved the use of natural lighting and color. Smart cinematography and excellent performances make this a must see if you are a fan of clever movements and actors that chew up the scene. A tense heart-filled story of a realistic relationship and the trails that can weigh that down and test a couple's bond. It can either break you or make you stronger. I believe this spoke to just about every person in the room in one way or another. I liked it a lot.
amazing film, beautifully shot with an incredible score. the lead actors were so talented in the film and incredible to watch on screen. still a timely and relevant film, seeing it again for sure. a beautiful incredible work.
Well written movie. Thought provoking, albeit disheartening ending. For many POC and poor individuals, this is a reality. I encourage everyone to go see it, read the book too.
Such a great movie and very sad! I felt their pain through the screen. Great actors!
This movie gave me a real sense of how far we have to go to change generational racism in the US. I think this movie should be shown in high schools and colleges. It starts a conversation that hopefully leads to change.
This was a beautifully intense yet soft love story set in the late 60's/ early 70's. That has racism as the antagonist that is still relevant today. it is a story of family, friendship, and blending families.
I am speechless to the truth and beauty of this film
The cinematography was beautiful. The story was told in a catching way. Some tear-jerking moments, but definitely worth the watch. I love the new faces on the screen. Their talent made them seem like veterans. I see this as another amazing film Barry Jenkins and his team will earn many awards for!
One of the best I have seen
It moves slow but it had a lot of depth and it let you know what happens to our man in jail system. due process doesn't work for us
It was a good movie but the rest of the lead cast and supporting cast should have been and should be recognized for their outstanding performances. Regina King was excellent as always but the others were just as good. slow moving after the first 40minutes.
A beautiful love story in a time gone by, dealing with issues still relevant to people of color in America
It was a pretty good movie
Read the book many years ago. This is a beautiful rendition of a love story in the midst of an unjust society.
Bittersweet.And amazing visuals.
Just an amazing film all around.
Regina King is definitely deserving of her Oscar nom. The entire cast is wonderful, but she's truly outstanding in this film.
I read the book years ago, I love Baldwin's work. My takeaway from the movie, we haven't grown much as a country on the issue of criminal justice.
I plan to see this movie again. We still have work to do to have equality for all mankind.
What an amazing film! It really got me thinking how much minorities have suffered in the United States. Everything was phenomenal from the cast to the soundtrack.
I was hoping the story would end different. The movie didn't have many exciting moments
SO BEAUTIFUL, STRONG, AND SAD... OUR COUNTRIES NOBLE BEGINNINGS, TAINTED BY THE RACIST THEORIES OF THE DAY, HAUNTS AND HARMS US TO THIS MOMENT.
Great cast and acting. However; the ending left the audience wanting more. What happened?
Not what I expected. This movie didn't have a good ending!
If Beale Street Could Talk...it would tell stories. Stories that need to be told, and ones that should be heard. It's a love story built into a tragic event. This movie represents the ongoing tale of many black peoples lives, and will have you in your feelings because so many have been impacted by this same story both directly or indirectly. The actors played their characters so well, that you almost believe this to be their personal story. Bring a box of tissues, as the emotion in this film is raw and cutthroat. Everything about this film was done with the utmost attention and detail, which any audience should appreciate. An underrated, must see, motion picture that should have received a lot more promotion than it did.
I now understand the book that I read in High School, "dirty cops" damn!
Compelling story and good acting but the Director got carried away trying to be "artsy".
Not sure what to say about this movie...
leaves you hanging with out a clue
great love story about the 70s
Most of the sex could have been left out.
A movie that everyone should see... extremely well acted by the talented cast.
Was a horrible plot of once again white prejudiced cop enslaving an innocent black man.
Great insight into black life through the eyes of a love story. Left you thinking.
good acting and cinematic work but lacked plot and ending
Very brave topics to cover within Black community. Pacing was a little slow at times. Acting was wonderful.
its an unfortunate american reality
An awesome movie.... a TRUE LIFE LOVE STORY... NOW I GOTTA READ THE BOOK
A fantastic journey about family and fear.
This movie was intense and eye opening. The actors did the movie justice.
Loved the book, but the movie was very slow for such an intense subject.
Realistic portrayal of black love and life. Highly recommend!
Mirror of the times that it is in! A must see for African-Americans, as well as other races.
Good story but too many holes.
The cinematography was fantastic! The ending was interesting by the way.
Great movie. Had me feeling love but also sad.
This should be playing in more theaters. It tells a real story.
Thought provoking but very sad.
The movie is well developed. Excellent character development. The acting is excellent. It is a poignant movie.
The movie was awesome! The ending was cut short, wasn't expecting the ending to be what it was.
Good movie all the way through. However, the ending leaves more to be desired.
Barry Jenkins is an artist
Amazing movie. Has a lot of themes that are still true today, and had a refreshing ending. The casting was amazing and I was intrigued with the story the whole time. I haven't read the story so I can't say if "the book was better" but the movie is a must see no matter what.
Metacritic
We're watching a period piece that feels beautifully and painfully present: beautifully because love stories are timeless, painfully because the spectacle of racial injustice feels up to date.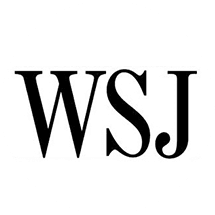 Joe Morgenstern
Wall Street Journal
In the movies, love is cheap. It's everywhere and nowhere, too often reduced to a formula or a reward. Beale Street knows better. It restores to love, romantic and familial, its sanctity—an ambition that makes it one of the most distinctive love stories in recent memory.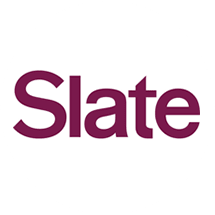 If the movie's slow burn seems to build toward a powerful release that doesn't materialize, the sheer beauty of its craft and the heartfelt feeling behind every scene nonetheless command attention.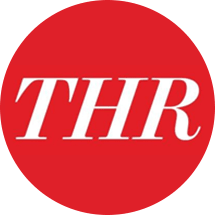 David Rooney
The Hollywood Reporter