Atom User Reviews for Hustlers
POPULAR TAGS
#greatcast
#girlsnight
#lovedit
#truestory
#hilarious
#mustsee
#leavekidsathome
#sexy
#lol
#seeingitagain
#great
#clever
#surprising
#justokay
#smart
#original
#epic
#awardbuzz
#datenight
#allthefeels
I loved the movie very funny and entertaining they chose the right people for this movie and I'm just a little sad they didn't give cardi b more scenes
Kinda build me up to nothing
One of the most tasteful movies filmed in a strip club.
Wasn't what I thought it would be.
Jennifer Lopez was great! They could have left Cardi B out of it!
Constance Wu steals the show. Absolutely love Jennifer Lopez. This movie has chops!
Based on the trailer definitely expected more
Scarlett Sher was awesome!!!!!!!!!!!!!!!!!!! She played Lily so well!!!!!
very realistic look at that life
remember all good things must come to an end..don't take anything for granted
This movie was hilarious! Loved it!
A movie I'll never watch again, regardless of the sexy dancing ladies.
Good acting but horrible writing. Dialogue was very awkward at times. Took forever to get to the main part of the story.
Jennifer Lopez was surprisingly good in this movie. And it was a nice mix of humor and drama with a splash of heart-warming too! Constance Wu was a nice surprise in this role after seeing her in Crazy Rich Asians and Fresh Off the Boat.
Seeing this was a Waste of time and money
Good but they dragged out the plot
Not a great movie with the exception of seeing JL rear end dancing boring
How do I get my money back
Kinda disappointed at the movie. Trailer and hype was better than the movie.
It was just cool. Nothing more nothing less
It was not what I expected, however it had a good story I guess. But overall it was kind of slow. Wouldn't recommend to see it in theaters and wait for it to come on demand or DVD frfr.
Didn't think a stripper movie would make me shed a tear.
I thought Constance would be the lead but it's clear Jennifer is who commands the room and every scene. Her pole dance number made my jaw drop. Not only she looks FABULOUS at 50, but her acting is the best I've seen her do. All this Oscar buzz is for real.
Not enough dancing. The movie went from 60 to 0 real quick. Wait for it to come out on Netflix and save your money.
It wasn't my kind of movie. However it was a pretty good film. It gives one who is not familiar with that sort of scene insight on what really goes on behind the scenes in an environment like that and reasons why some women (and men too I guess) would put themselves in a situation such as that. It tugs on you emotionally. And for a movie to do that in my opinion is a good movie.
The trailer was better than the movie... and The Theater audio was too loud can't not understand of what there was saying like whispering we couldn't hear it
Predictable story line. Jennifer Lopez and Constance Wu were good,Cardi B was horrible.Glad her screen time was less than 15 minutes. Interesting enough but not a must see.
Solid movie. Jennifer Lopez was impressive as an actress and producer with this film. Worth the watch.
It was decent. If you've seen everything else that's out, this will do.
it wasn't as good as I thought it was going to be!
I thought I'd see more cardi B , but otherwise I loved the movie.
it was so good. i loved it from beginning to end. i have to go see it again. i take back everything i said when this movie/cast was announced. every performance was outstanding! bravo!
Metacritic
An immediate entrant into the pantheon of female friendship movies, Hustlers — a pretty much perfect film — makes plain the hollowness of so many other iterations of girl power in studio projects. You can feel its heart beat.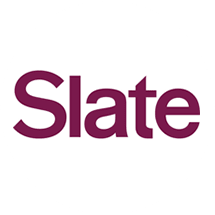 Part workplace dramedy, part revenge fantasy, the film weaves together a series of satisfying, organic-feeling turns.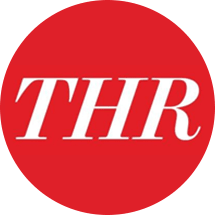 Beandrea July
The Hollywood Reporter
Like the sequinned, simpering erotic dancers it spotlights, Hustlers is a lot smarter than it initially looks. Given a story about a gang of larcenous strippers, audiences might expect little more than dirty jokes and steamy sex. But this slyly feminist movie pushes empowerment, too; it's a film about being in control, not losing it.
Stephen Whitty
Screen Daily