Atom User Reviews for How to Train Your Dragon: The Hidden World
POPULAR TAGS
#familyfriendly
#great
#allthefeels
#mustsee
#kidslovedit
#lovestory
#greatvisualfx
#fantasy
#seeingitagain
#lovedit
#epic
#tearjerker
#<3
#hilarious
#actionpacked
#inspiring
#datenight
#greatcast
#mustseebro
#intense
A fantastic final installment to a series we've been enjoying for almost a decade. It's action-packed and full of laugh out loud moments. It brought more than a few tears to my eyes, too.
Where can I find me my very own toothless?? Had me tearing up more then once! The Movie was a tad slow in the beginning but well worth the wait as the movie goes on.
Absolutely disappointing, movie was garbage compared to the last two, you can wait to stream it online, save your money
Amazing conclusion to my childhood series
I've never seen something so beautifully animated, great job to dreamworks and the whole team for bringing this amazing story to life!
My boyfriend got me into this series when he showed me the first HTTYD and when we saw the second one I was completely hooked! After we had owned both in Blu-ray it was only right to go see the 3rd one and boy am I excited for this movie to come out in blue ray as well! I absolutely loved it! Left me in tears! Thank you to every single person involved in this movie's production because I was nothing but happy watching this movie and enjoying every minute of it!
I couldn't tell if I was watching #2 or #3. It was the same plot but with a different name on the bad guy, now with even less of a motive fueling him!
great movie. it's a love story between dragons. if you liked the first two movies, you'll love this one.
Movie was absolutely amazing and a real tear jerker !
Too many moments with dragon noises
absolutely wonderful! it definitely did the first two movies justice.
I was pleasantly surprised. I have loved all of the HTTYD movies but this one actually made me cry. my son loved it, my husband loved it, and I loved it
The animation was great and the story was very heartfelt and light.
Very nice huge recommend!
My kids loved the movie it has a great story behind it
I wasn't sure what to expect with this one but I was pleasantly surprised! It brought all the feels and the ending was so good. A very appropriate ending to the franchise.
My kids and I are HUGE fans of the HTTYD series. This will be a must own when releases to dvd/Blu-ray. Well worth seeing in the theater.
it was great but not what I was expecting
Wonderful movie! Great ending to the series! :)
I took my daughter to this and she loved it.
a great moral to the story absolutely loved it!
Was expecting so much more
i love this series so much. perfect ending for it
I loved it and I love Atom!!!
Loved this epic finale of the serious and it was perhaps my favorite movie out of all of them. Will see it again for sure!!!
Good movie but just misses being a great movie. Feels rushed in some parts, some weaker supporting characters feel lifeless but visuals are great. 3rd movie was not as good as the first two and didn't feel like a solid send off for the series.
a wonderful end to an incredible series
Loved it, it was the perfect finally to a series from our childhood. #Perfect
it's an end to the HTTYD saga, and I'm sad to see it go. but it was definitely worth seeing.
it's the final installment but there are so many openings for a continuation. can't wait for the spinoffs.
A bit faster and over the top compared to the first two.
It such a cute end to the great franchise of the movies!! Will definitely have a special space in my heart! #teamtoothlessandhiccup
One of my favorite in the series, such a great movie to end a great series
Awesome, cool, little sad, fantastic, exciting
I enjoy the movie with my grandkid I can see it again
We laughed, we cried, we had a great time watching an AWESOME movie.
I really enjoyed it! It was very emotional and heartwarming
3.5 stars if they'd offer half stars
A great end to the story!
if you like the other dragon movies this is a must see. it tied up everything from the other movies and tv series. my daughter have loved the whole series. and this one might be the best.... have to decide for yourself.
Deeply moving and tearful conclusion to the series I and so many others grew up loving. Secondary was that the villain felt recycled and the baddies were underdeveloped. Other than that, a tough but beautiful story of coming of age, responsibility, and love.
First movie night for myself and my new boyfriend. never seen the others, BUT WILL Be finding a way to get caught up. SO TOTALLY Enjoyed it! !!
Though, it wasn't AS good as the other two, it ended as it should. It leaves no real room for another, but to paraphrase Stoic... There is no love without loss, but it's worth it.
I dozed off a couple of times and it didn't help that it was FREEZING in the movie theater.
Love it so much, the animations and story are so detailed and good that just cannot blink an eye!!! Gonna watch again
Part of me hopes they continue with the series, the other part of me doesn't want to be force feed
Metacritic
A surfeit of spectacular images from top-of-the-line computer animation. And the love story branches out beyond a boy and his dragon into gladdening fulfillment on both sides of the species divide. That will certainly be sufficient for kids and families who've been waiting for the final chapter of the big-screen trilogy. Over much of the territory it covers, though, the film feels like it's flying on empty.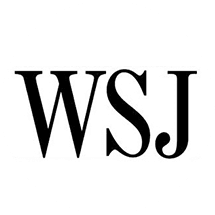 Joe Morgenstern
Wall Street Journal
Pulling off a rare three-peat, How to Train Your Dragon: The Hidden World is a tender, spirited coming-of-age CG-animated feature that proves every bit as emotionally resonant and artistically rendered as its 2010 and 2014 predecessors, if not even more so.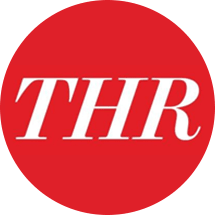 Michael Rechtshaffen
The Hollywood Reporter
The film's coming-of-age story might remain familiar, its emotional arc may be broad, and its messages about self-belief and taking chances fall into the tried-and-tested camp, but DeBlois still builds an engaging, sincere and tender world brimming with depth and detail.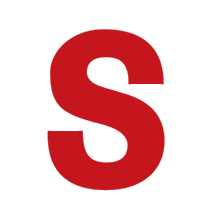 Sarah Ward
Screen International