Atom User Reviews for Hotel Transylvania 3: Summer Vacation
POPULAR TAGS
#familyfriendly
#kidslovedit
#funmovie
#blahblahblah
#hilarious
#mustsee
#lol
#great
#greatcast
#zing
#heymacarena
#lovestory
#awesome
#seeingitagain
#hibob
#<3
#epic
#datenight
#predictable
#allthefeels
I liked the message behind the movie. To me it was a few things. Take time for yourself and family. It's never too late to find love and don't be so judgy everyone is different.
We love the end!!! Music is great!
I'm going to hear blahblahblah for days!
Thanks Amazon & Atom for allow the sneak preview!!!!!
It was good, a little slow but the message was strong.
Was great for the kids just blah blah blah for adults.
I enjoyed 1 & 2 and this one was no different. I really like when cartoons add little things to the dialogue for parents who must endure these movies. In the case of HT3, they used some music that those who are at least 30 will remember. There were definitely some laugh out loud moments which had my 7 y.o. Looking at me like I was crazy, but the other adults were laughing along with me.
It was the perfect family outing.
It was entertaining. But not as good as the first two.. definitely worth seeing through.
Took my 5 year old, he was quickly bored with the story. Only saving Grace was Tinkles/Bob. This is a movie you can easily miss parts from and not really miss any of the plot.
Should have been"straight to DVD"
Fun movie with some funny moments and cute story line and characters.
Exactly what you'd expect from Sandler and crew in a third installment. Predictable but still giggly funny through and through.
Great summer movie for the kiddos!
Not nearly as good as the first two. Little kids will like it.
My 5 year old liked it, 7 year old and myself didn't care for it. 1 and 2 were MUCH better. I wouldn't personally waste my time and money paying to see this in the theatre.
Very funny for all ages👍🏽👍🏽
Better than #2, great time with the kids. Don't miss this movie!
It was good a change from the first two but funny for the whole family
Great movie. Thanks for the early preview Atom & Amazon
A wonderful afternoon with the family!!!!
Great movie, especially being #3
Great movie! Laughed all the way through!
What a wonderful movie. My kids have loved these since the first and it follows through to the 3rd.
My daughter and I absolutely loved it! Perfect for all ages.
Great movie!!! Must see!!!
Good movie, I enjoyed the story line, never a dull moment throughout the film!
We laughed, we danced, we smiled. Fun movie for our whole family!
Another great Hotel Transylvania!
Great funny movie!!!! Whole family enjoyed it.
Cute. The first two were better but still very cute.
Kids were up dancing in the aisles!
Just ok, wouldn't see it again, even if it was free.
Re-hash of a re-hash and very short, played out. My 8 year old and I concurred, it was a bore.
Hands down my new favorite animated movie! It was absolutely phenomenal... dare I say, even better than the incredibles 2 !
A little too long for adults. Kids loved it
I'm ashamed I spent money to see this horrible movie. Even my kids were asking to leave early. Tacky, stupid, money grabbing waste of time.
I would have had more fun had I been pulling an infected, pus filled butt hair out of a boil with a pair of tongs.
They aired hotel Artemis instead in a theatre of young children. It was the worst experience we have ever had, I am sure the actual movie would have been amazing though.
Kind of boring. My kids liked the end credits best
Cute for kids but def no adult comedy
Love buying tickets through amazon. Convenient and first showing.
Cute! Loved the music and storyline! Just not as good as the first two!
Definitely not as good as 2. But still cute and worth seeing.
Funny and charming - kids and had a good laugh and enjoyed the family friendly movie !
Very cute movie, music was awesome!
Metacritic
Aside from a witty montage near the start of the movie and sparks of his cheeky, goodhearted subversiveness later on, most of Hotel Transylvania 3: Summer Vacation is bludgeoningly broad and obvious.
Frank Lovece
Film Journal International
The're not a lot of momentum to Hotel Transylvania 3; this is a children's film after all. But the character and location designs are inventive and appealing, and there are several memorable set pieces, including a wordless scuba diving sequence that draws heavy inspiration from classic Warner Bros. cartoons.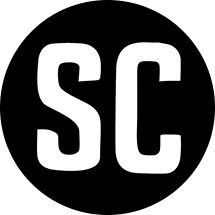 The movie flirts with the usual mixed-signals of romantic comedy, but is on much more solid ground with sight gags (as when Drac's jello-like blob friend happily absorbs the slice-and-smash violence Ericka aims at the vampire) and character work that depends less on celebrity voice talent than on body-language animation.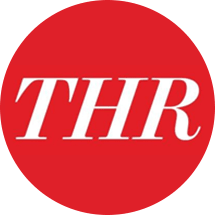 John DeFore
The Hollywood Reporter