Atom User Reviews for Hidden Figures
POPULAR TAGS
#inspiring
#great
#educational
#historical
#insightful
#smart
#blackgirlmagic
#mustseebro
#epic
#empowering
#mustsee
#outstanding
#beautiful
#powerful
#amazing
#awesome
#original
#history
#uplifting
#clever
Most incredible film I've seen in a long time.
don't even seem like it was a 2 hour movie it's that great.
Very good movie I liked it
This movie was amazing! I cried happy tears so many times...definitely recommend!
It took me forever to finally get to see this movie but I am so glad I got to see in the theaters, and can't wait to see it again on DVD. Of course they usually change a little bit from the original story but it was a great film
most in spring in the human race shows how great black people were before Martin Luther king Jr or Harriet gunman shows how other black people are just as inspiring as any other .
Absolutely INCREDIBLE!!!!!
Surprising untold story recently unearthed that recognizes the true contribution of black women to America's legacy
This was such a phenomenal movie
Hidden Figures is a must see movie. Everybody should watch this movie. It touches on a lot of issues in a inoffensive way. Thumbs up all the way! May we have more movies like this.
This is one of the best films I have seen all year. Amazing with heart, laughs, and historic lessons of society coming together in America for the greater good.
Will clean up at awards time, on my top 25 list!
Definitely a movie to see
A wonderful movie that is extremely well made and powerful. A must see for everyone and their kids! Exceptional cast and acting that sucks you right into their lives.
funny smart and all around fun
so worth seeing again. will see again.
We absolutely loved this movie. Definitely a must see.
one of the best movies I've seen in years
Wow, what a beautiful and inspiring movie. It showed a true adapation of the history of what black women endured. Those women made history and paved the way for others. We loved the movie. As a women, I was inspired. I would love my 9yr old to see this. It proves that if you persist, people will adapt to new ways. This movie should be seen by all!
Excellent cast and soundtrack. Looking forward to owning this one.
Everyone should see this. Incredible history. Moving.
This movie is an amazing five star rated movie and I would recommend it to anyone I ever knew and already know
This movie was everything. Go see it! All of the melanin is on point!
This movie was very well done.
A must see! From beginning to end I was intrigued! Very sad that it took this long for them to get their well deserved recognition!
love the movie. wish they could have gone more into detail about the other two and not focused on Taraji character.
Must see movie that'll change your heart for the better!
BEST MOVIE OF THE YEAR! THIS FILM BETTER WIN AN OSCAR!
I really loved this movie and would go see again!!!
Such a beautiful story portrayed by such beautiful women. A genuine feel good movie, really loved it.
this movie was amazing want to see it again
Great, everyone will love it.
I enjoyed this film so much. So many layers. So much information. Truly not to be missed!!
It is a great story! The actors are incredible, they make everything more powerful and remarkable. It's a must see if you're interested in History and life-changing events. I loved it!!!
i loved everything about this movie!
Metacritic
The tone is earnest, with dialogue that sometimes plods when you want it to fly — a running time of 127 minutes doesn't help the pacing — and a couple of pieces of casting are infelicitous: Jim Parsons gives a flat performance as the fictional Paul Stafford, NASA's lead engineer, and Glen Powell is years too young to play John Glenn, who looks like a gung-ho frat boy.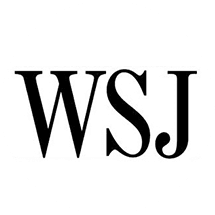 Joe Morgenstern
Wall Street Journal
Its positive message about education, the value of hard work, and the power of social commitment make it a must-see for parents and kids alike.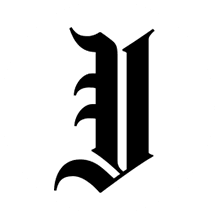 Tirdad Derakhshani
Philadelphia Inquirer
The fine, spirited work of Taraji P. Henson, Spencer and Janelle Monae as irresistible rooting interests, as well as Kevin Costner's winningly lived-in turn as the head of Langley's Space Task Group, deepen a film that's propelled by sitcommy beats and expository dialogue.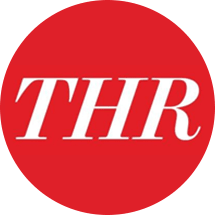 Sheri Linden
The Hollywood Reporter