Atom User Reviews for Happy Death Day
POPULAR TAGS
#plottwist
#fun
#funny
#clever
#surprising
#great
#lol
#predictable
#smart
#notscary
#mustseebro
#groundhogday
#original
#suspenseful
#epic
#violent
#cliché
#<3
#boring
#entertaining
Overall better than I expected
It gets 5 stars for what it was a comedy it wasn't meant to be scary and it wasn't. It was funny and the jokes and plot twists were 90s teen movie reminiscent. I'd buy it on dvd and put it right between mean girls and he heathers.
suspenseful and funny at the same time.
Stupidest movie ever don't waste your money
great movie , they did all in one . emotional suspenseful and funny I'm some clips.. loved it
This movie was surprisingly good! I will definitely go see it again. it had everything... flights, romance, humor, etc.
Was a good movie, just not as good as what it was made out to be.
This movie was AMAZING! There were so many plot twist and it's NOT predictable. It's funny, scary, and entertaining. A MUST watch!
Great movie nothing compared to Edge of Tomorrow so much better
Fairly good movie and a different take to ground hog day. Enjoyed it. It's mostly funny and tries to teach you a few life lessons.
Was more like a comedy than a scary movie
Enjoyable suspense film with good pacing!
This is not a horror movie! Don't let the trailer trick you lol it's more of a comedy with a side of creepy. But overall an interesting movie to watch.
It was surprisingly very enjoyable, it had a lot of jump scares!I'd for sure watch it again!
it wasn't what I thought it would be
It was good clean slasher fun!
Nice and funny movie. I loved it
must see and love the actress.
Amazing movie, figured it out quick but unsure if others did.
It was way better than I expected.
Maybe I love this movie so much because I've never seen or heard of Groundhog Day before but it's changed my life for the better! I might actually be a nicer person...
not the greatest movie of it's genre but still entraining to watch
I love how the main character was so willing to fight each and everytime. She wasn't backing down or giving up..it made it different from other movies of it's nature
if I had time to watch over and over again, I would
I absolutely loved it. Great movie.
Very clever! I was just as fooled at the actress until the plot twist! She does everything I would do to try and find the killer and survive. I love the actress too. She's very talented and very much believable! I would see it again but I'm buying it when it comes out on blu-ray!
Really great horror comedy movie. really fine satisfying and surprising
This movie was not predictable.
Was definitely creative and a must see if u like suspense movies
It was very good, but towards the end it became somewhat predictable.
Took my boyfriend to see it and we had a great time. It's a bit predictable (I guessed who the killer was the minute theu were on screen), but it is a fun ride. It is sort a like the "Choose Your Own Adventure" of horror movies. Great fun!
Metacritic
Thankfully never taking itself too seriously, the latest Jason Blum-produced comedy-thriller is happy to carve out its spot as the horror-themed, millennial-focused Groundhog Day, and to have fun doing so. A dynamic lead performance and a willingness to keep things short and snappy also ensure viewers won't mind venturing into rehash territory.
Although concentrating on delivering easily digestible situations and scene progressions, Landon does demonstrate some enticing visual flair that gets rather diminished by the repetitiveness of the plot.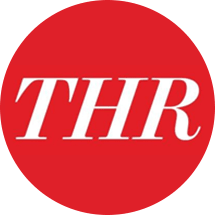 Justin Lowe
The Hollywood Reporter
Landon, who wrote four of the "Paranormal Activity" films, knows a lot about reverse engineering scary scenarios from mundane situations, but as with later installments of that series, he overcomplicates the logistics and mythology of the premise, aiming for something more raucous (and fun) in tone but lacking the intensity — or inevitability — to make its repetition feel truly chilling.