Atom User Reviews for Halloween Ends
POPULAR TAGS
#intense
#surprising
#great
#justokay
#epic
#notmyfave
#mustsee
#creepy
#heartpounding
#boring
#slow
#why
#greatcast
#snoozefest
#predictable
#leavekidsathome
#seeingitagain
#datenight
#terrifying
#clever
Literally the worst movie I have ever seen. Don't recommend. Boo. Literally so bad.
It wasn't even a Michael Myer movie. The movie was about Corey.
This is false advertising they are not showing Halloween kills early they are show the 2018 Halloween and they don't want to hive nobody they money back. I talked to the SILVERSPOT manager and he can vouch.
It was really good I liked it Michael is the best I'll be adding this to my collection when it hits blu ray
made no sense . was disappointed
I'm amazed. Amazed at how bad this was. like watching a train wreck in slow motion. The story felt like it came from a fanfic.
Didn't like how Michael Myers was ONLY in it for just 15min in the whole movie -.-
The kills were crazy in this one! Wish the ending was executed alittle more better but overall if you love the franchise, you'll definitely enjoy this!
Wow, so I was surprised that Laurie lives after this final showdown with Michael & really thought he was gonna kill her off after that. But to my surprise, nope, that was not the case! I was really shocked when they disposed his body in the grinder after Laurie and Allyson actually finished Michael off & killed him instead. HUGE plot twist
I own all the Halloween Movies on DVD, ones at theaters I saw as well. I am probably Michael Myers #1 Fan!!! This is truly how "Halloween Ends"should end!!! I am adding this dvd to my collection as well to watch all of them every October. Going to miss the Halloween Queen as well as my Michael Myers. Bittersweet ending that it is truly the last. 😢😭 🎃🔪
I honestly expected more but this is okay too I guess I just don't know how to feel about this movie
For TRUE Halloween fans this movie is a huge disappointment.
For a movie about Michael myers, the man himself gets like 10 minutes of screen time or so, and you don't even get to see him show up until 45 minutes in or so🧍🏽‍♂️ not the best way to end the series.
This was a clever end to the franchise. Where we have been treated to the "is he dead" or "how will he come back" question, Halloween Ends gives you the answer you deserve as a fan.
One of the best movies this year and got the closure we need it. I'm gonna miss seeing these. Will be rewatching all of them over and over again. Props and thanks to Jaime Lee Curtis for playing this role and embodying Laurie. She will be missed Love her. Also Love Andi- Allyson.
A great way to End the Halloween films! A+
Not enough Michael Myers for a finale.
I have nothing to say but BORING 😴 Definitely do not recommend
Well paced and building upon the previous Halloween films in unexpected ways, Halloween Ends is a fitting conclusion. Strong performamces anchor this film. Is this the last Halloween film? Who knows. Though Director David Gordon Green has succeeded in what many others have failed - modernized the Shape of Terror while keeping him true to form.
I loved it, though there could have been more Michael in it!
Ruined the Halloween franchise
I was in shock of how this played out. Real slow to start for the geriatric Michael Myers. Jamie Lee Curtis had more spanking than he did.
Did not feel like a Halloween movie
Beyond disappointing. Not a single scare!
felt like a waste of time. no justice to the franchise
It gets boring pretty quick and the boredom last most of the movie.
this movie was an absolute FLOP !! expected wayyy more from micheal 🤨
Didn't understand the plot…… they should of stick to the original story and between the Strodes and Michael!
Could have been better but was still pretty brutal!
It was really all over the place, definitely not how I saw it ending after all the years of good movies.
I understand what they tried to do. A movie about a severely bullied man who gave into the rage he had inside. At the end of the day Michael Myers wasn't evil incarnate, he was just a man in a mask.
I heard a lot of people saying it was bad; I was iffy on watching It but I said imma watch. Honestly it didn't disappoint!
I liked it!!! Hope Corey comes back!
was slow build up. Michael barely had any screen time. save your money and watch when it's on tv
it was meh Michael Myers wasn't even killing like that booo and the fight at the end was short
Was not what I thought it would be but was worth watching.
Supposedly the last installment of the Halloween series wasn't very surprising in the end.
A lot better then the previous movies. Has a good story to it and leaves promising future for the Halloween franchise.
The ending was what you'd expect and what you'd want, but the entire storyline leading up to it was not what I'd expected for the final Halloween film. All in all, still enjoyed the movie!
I think people forget that there are multiple story lines containing Michael myers. You have 78-02, 07-09 & then the last one 18-22. This was a good ending. I like how he had help because he is old now so the team work was good. This storyline just paints him as a boogieman that wants to do nothing more than kill. Hes still going after laurie cause he couldnt get her & that bothers him so he chases her. I liked it. Im giving 4 stars because im sad that this is the end #longlivemichealmyers 🥹🫶🏽
Metacritic
The opening sequence is an amazing horror scene and sets a tone that the rest of the movie doesn't even try to follow until the climactic finale.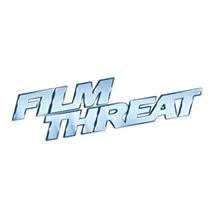 Jason Delgado
Film Threat
After 44 years Jamie Lee Curtis bows out of her iconic role with slashing feminist fire, but if you believe blood-lusting Michael Myers is really hanging up his mask in this divisive scam of a Halloween ending then you don't know how greed powers Hollywood's gift for resurrection.
Just as David Gordon Green seems to have finally unshackled his legacyquel trilogy from the dead weight of the past, the film loses the courage of its convictions.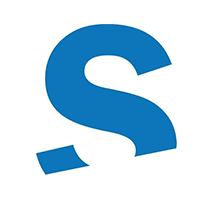 Keith Watson
Slant Magazine