Atom User Reviews for Hacksaw Ridge
POPULAR TAGS
#mustsee
#inspiring
#amazing
#epic
#great
#violent
#insightful
#mustseebro
#sad
#incredible
#wow
#powerful
#spiritual
#nextlevel
#blockbuster
#original
#unbelievable
#surprising
#<3
#oscarworthy
I thought being an army person means Fighting for a nation and dying for a nation. But not it is something more than that. I am very happy to see this sort of Epic :) But I am disappointed :( as I am not an army person
Everyone needs to see this movie. Absolutely beautiful.
Amazing movie! Shot beautifully, great acting!
so good. Academy will give all the awards to la la land because they love themselves so much. but let's not forget a medical hero who saved 75 lives in the bloodiest battlefield in WW2.
Awesome movie , really got inspired by army . Salute to all who are serving the nation
must see, truly a inspiring movie that will have you at the edge of your seat.
must see and bring tissues
one of the best war movies of all time
Mel Gibson does it again giving us an insight to how war is and doesn't hold back.
a little slow at first, but when they arrived in Oki,WOW! Such an amazing movie, a must see!
This was like Saving Private Ryan and The Patriot had a baby!
The movie will make you shed tears and some scenes will make you turn your head or close your eyes
what a great movie. If we could have that kind of faith just think what we as a nation could do!
An amazing story,told really well. Watch it on the big screen if you can.
Favorite movie of the year.
No twists at all, but still a compelling story.
The Best War Movie Ever! Also the Best example of Christian values and conviction ever!
Amazing movie! Had to take some deep breathes and cried a lot. Best war movie ever.
The most intense movie that I've seen this year. A must see.
Not for those who prefer not to see gore and violence. But a realistic portrayal of the conflicts surrounding war and the inspiring and brave figures who rose out of that.
One of the most incredible war movies I've ever seen
most amazing movie ever seen
one of the best military movies ive seen from a previous service man.
Mel Gibson and Andrew Garfield academy award in the future
I really thought it was gonna be boring but IT WAS SO GOOD EMPHASIS ON GOOD
War is hard to see but this movie is a must see!! This movie is so moving as well as inspirational!
Hacksaw Ridge gets the "GREEN LIGHT!", well worth the price of admission. #MustEr
A worthwhile film if not excellent.
Very inspiring. A great story about standing for ones beliefs.
Incredible story that shows the real and terrifying horrors of war. Inspired the hell out of me. Wow.
amazing action and what a brave bunch
One of the best films that I seen in a long time similar to saving Private Ryan must see film of the year
This movie has left me in awe! it has inspired me and I will never get tired of watching it! there are so many messages that I can take from it. Amazing movie!!!
Best movie about WWII I have seen in a long time. Truly moving and action packed all in one.
One of the best movies I've seen in years
Suriprisingly good film coming from disgraced star Mel Gibson. Very real war flick, the film depicts the true tragedies of World War II, and war in general. A must see.
this movie blew my mind away and portrayed the story incredibly well. I will definitely be purchasing the movie when it becomes a valuable
Metacritic
Themes of courage, patriotism, faith and unwavering adherence to personal beliefs have been a constant through Gibson's directing projects, as has a fascination with bloodshed and gore. Those qualities serve this powerful true story of heroism without violence extremely well, overcoming its occasional cliched battle-movie tropes to provide stirring drama.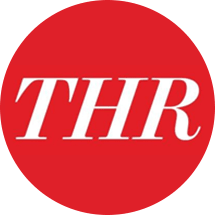 David Rooney
The Hollywood Reporter
Hacksaw Ridge returns to the themes which have professionally and personally motivated 60-year-old Gibson for his entire life; he's never been subtle, but he's certainly effective when it comes to delivering his heart-felt message.
Fionnuala Halligan
Screen Daily
While Hacksaw Ridge is undeniably made with great care and skill, for all of its good intentions it can never refute that famous Truffaut observation that making an anti-war film is essentially impossible, since to portray something is to ennoble it. In celebrating this legendary pacifist, Gibson and company ennoble the hell out of violence.