Atom User Reviews for Gretel & Hansel
POPULAR TAGS
#slow
#boring
#creepy
#snoozefest
#justokay
#notmyfave
#fantasy
#original
#greatvisualfx
#notscary
#intense
#horrible
#surprising
#predictable
#greatcast
#cliché
#datenight
#leavekidsathome
#smart
#heartpounding
Horrible movie! I need a refund!
The trailer was better then the movie
Beautiful, but boring, dull, and pointless. I feel asleep for a couple of minutes.
l would like to say something positive about this movie but the only thing that comes to mind was the lights coming on at the end.
OMG the worst movie I've seen this year. Worst I've seen in a long time.
A huge improvement for Oz in Cinematography, production design and score. The story just wasn't interesting. Hopefully his next project he can blend all these elements together to give us something great again.
The ending made no sense, lots of build up no payoff.
Boring movie want a refund to slow and not interesting
Horrible and slow! Don't waste your time and money. I wish I could get a refund!
The beginning and the end had somewhat of a story, but the rest of the movie was very boring. There was nothing going on throughout.
The first 5 minute and the last 5 minutes were the highlights of the movie. Felt bad for bringing my date to see this movie because she fell asleep.
Tedious protagonists dragging their way toward a tedious antagonist.
Definitely creepy , but no real action. Probably till the very last 10 mins something finally happens ! Save your money
Had potential but just did not deliver. It tried too hard and lost sight of the plot.
Hugely underrated. Reminds me of "The Witch". Though that movie had some unique strengths, I ultimately like "Gretel & Hansel" more. I like its ending more, as well. Visually stunning. Very creative. Deeply subconscious and archetypal. Masterful, in my opinion. Because of its simple plot, though, I give it 4 out of 5 stars. But a very strong 4. If you love film as art and not just entertainment, then you should try this movie!
Something different but an overall great horror movie
Worst movie of the year and the movie just started I NEED A REFUND!
Slow, not very much build or climax
Honestly, I would've expected more and I will never watch it again.
It was just a lot of talking, little or no action and it wasn't scary and the ending was a bust
So incredibly boring that we walked out about half way through the movie.
Absolutely terrible one of the worst movies I've seen in years do not waste your money on this if I could give 0 stars I would
Unfortunately, one of the worst and incomplete storylines! Not worth the money!
I was kind of disappointed
It was super boring. Also the boy was the only one with a British accent, everyone else had American accents.
This will be out on Redbox soon. I would wait or if you have the A list and some free time check it out. Other than that don't waste your money paying full price!
I really enjoyed "Gretel & Hansel". Most people likely went in expecting a jump scare filled horror film but this is far more like "The VVitch". It is a slow burn film full of creeps to make you squirm in your seat. Quite enjoyable if you go in with the right frame of mind. I definitely recommend it.
Beautiful and creepy (as opposed to scary). Not super suspenseful or horrifying, but interesting
Shortest movie I've ever seen that's "scary". Story line was super lame, not scary at all, and just really boring.
Metacritic
The film thrives within a dream-logic vibe, especially in Olivares' cinematography, with its heavy emphasis on symmetrical framing, stark contast and lush use of yellows and blues, evoking subliminal terror.
Oktay Ege Kozak
Paste Magazine
Oz Perkins's mystical, occult-heavy take on the classic folktale from the Brothers Grimm has so much style, and so many bold ideas, that it seems destined to become a cult classic someday – the type of film people find years from now and ask, "Why the hell haven't I heard of this before?"
Chris Evangelista
Slashfilm
Gretel Hansel may alienate some horror movie fans with its extremely leisurely pacing and emphasis on atmosphere and mood rather than visceral shocks. But while the film certainly demands patience, it provides ample rewards with its lush stylization.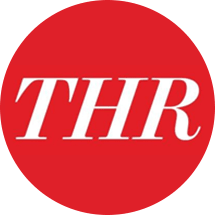 Frank Scheck
The Hollywood Reporter