Atom User Reviews for Green Book
POPULAR TAGS
#inspiring
#truestory
#greatcast
#mustsee
#great
#awardbuzz
#allthefeels
#hilarious
#clever
#excellent
#heartwarming
#smart
#seeingitagain
#dignity
#original
#mustseebro
#datenight
#heartpounding
#intense
#surprising
I really enjoyed this film! Well done!
One of the best this year. Oscar buzz.
This movie was phenomenal and shows how we can actually get along when we take the time to get to know each other and take the time to see how the other person lives. it is then that we usually find that we are not that different after all.
I stumbled upon this movie in a last minute decision to see something. This was, by far, my favorite movie of the year. One I will remember. It was witty, funny, emotional, and had great storylines. I would see it again!
A very satisfying conclusion to what could be a very different story. Twists and turns bring two men from different backgrounds together to a very natural friendship and kinship. Beautiful in its simple complexity. An honest look at the time it is set. Hard at times to see but completely necessary and certainly timely. I have permanent lines on my cheeks from smiling so much. Both leads stood their ground and fought their way through tough subject matter to a crescendo worthy of the concert halls Shirley performed at. A joy to behold! Very well shot and edited. A++
makes you think what is possible when people learn to understand the next person reality there's no way to do the wrong thing
when we started the movie I did not even know what the green book was. I was stunned to find out. It was a encouraging movie.
May I admit the beginning was slow, near the middle and climax of the film was what brought everything all together.
Good movie. Nice to watch a true story and be entertained.
I'm really glad I saw "Green Book." It definitely earned its Oscar. The movie was well directed, the acting was great and the story riveting. A moving film about dignity, acceptance, friendship and family. I'm probably going to watch it again soon.
A must see. One of the best true life stories.
Everyone should go to see this movie and the whole Family LOVED it!
Great movie. Really enjoyed it.
Green book was quite enjoyable to watch. I got tickets for the movie because my husband wanted to see it before it left the big screen. It was a great movie to my surprise and very enlightening. I could watch that movie over and over again. I believe they both taught each other the true meaning of friendship and seeing the credits at the end, just showed how deep their friendship really was.
Absolutely amazing. Would give 7/5 if I could.
I'm kind of a sucker for true stories, but I thought this one was done very well. Would recommend it to anyone.
a great movie about courage
The best movie I have seen in a very long time! Totally deserved the Oscar unlike LaLaLand! Loved it! Recommend!
Loved every single moment of it.
Buy the ticket and Just watch it !
I love the chemistry between the lead characters! Definitely seen it again!
a feel good movie, done well
One of the movies that really deserved the Oscar!
Great cast with a wonderful story that makes you ashamed of the past.
I can see why this won best picture...it has a message, but isn't heavy handed. It's humor and characters are grounded in finding our common heart.
the great white hope again... movie told from Tony The Lip's perspective not Don Shirley which is why i wanted to see the movie... misleading.
This is one movie you should not miss. Great great great! Hope it wins best picture, it should!
Heartwarming story that's also very funny with excellent performances
Amazing moive. We need a movie like this in the world today.
Great true story about two very different men, who found humanity in each other, and in the human experience.
Truly loved this movie. A must-see movie!!!! Would see again!!!!😁😁
Italian stereotypes are a bit much, but that was the 60s, I wuz there.
Looking forward to seeing it again.
A story about a friendship that makes each person more, a story needed in the 1960s and still today. Worth the time and money to watch in a theater, the story keeps the audience engaged, and you leave knowing you watch a movie worthy of Oscars.
This was one of the best movies I've seen in a while. Absolute must see
I remember Black & White Water Fountains, Restrooms, Restaurants, Motels/Hotels, and "back of the bus" seats. Living it as a child, so many things were not understood; looking back as an adult, it was a cruel and misjudged time. Now I see why Green Book is in contention for Best Picture.
I'm buying this movie!!! I loved it! ❤️
good movie that even my teenagers liked
Thoroughly entertaining. Loved this true story. Everyone should see it!
It was realistic and inspiring!
If I could give it a million stars, I would. Easily a top favorite.
Great chemistry between these two! Awesome movie!
Good cast. Peak into the past
"The world's full of lonely people afraid to make the first move"
I wonderful performance by great cast and an exceptionally told story
so glad it finally made it to our area
Great feel good movie that exposes the biases
Inspiring, considering that this is a true story from the 1960's! Well filmed too.
Oscar material! Funny, moving, thoughtful!
this movie reminded me about the value of friendship....the value of love and the importance of understanding and accepting yourself and unabashedly showing that to the world. both leads were great as well. a lesser known gem
Metacritic
Green Book warms the heart, then numbs the mind. It's a broad-brush lesson in racism, a sermon on the power of empathy, a user's guide to tolerance packaged as a mismatched-buddies comedy.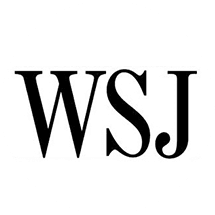 Joe Morgenstern
Wall Street Journal
Distinctive and amusing turns by Viggo Mortensen and Mahershala Ali make Peter Farrelly's first solo feature outing a lively and likable diversion.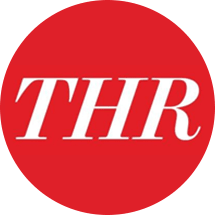 Todd McCarthy
The Hollywood Reporter
Green Book is a thoroughly predictable and conventional true-life drama, but at least Viggo Mortensen and Mahershala Ali make for decent company along the road.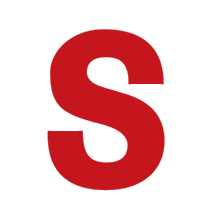 Tim Grierson
Screen International