Atom User Reviews for Goosebumps 2: Haunted Halloween
POPULAR TAGS
#familyfriendly
#kidslovedit
#hilarious
#great
#lol
#creepy
#greatcast
#clever
#mustsee
#fantasy
#greatvisualfx
#justokay
#actionpacked
#funny
#predictable
#epic
#blockbuster
#cliché
#mustseebro
#<3
First one was better, still pretty entertaining movie
Yes yes! This is what we been waiting for years! So excited for this movie! This is what kids would love and parents this is a family movie for all the haters out there I want to stand up and shut those haters down and love this movie
good movie! Are whole family loved it!
great entertainment. great Halloween props.
Great for kids and also entertaining for adults. Fun movie!
This was half baked....not well thought out. 1st one way better
Good movie to watch with the family.
Grew up with Goosebumps and I am so happy my children get to experience Goosebumps!!! Now for the next one...The Mask ?
Had to leave half way through, right when it was getting good because my nephew was scared of Slappy. 😡🤨😢🙄
fan of original books and series. i even liked the 1st movie but this one was meh ok bc of the terrible acting of mom/ sister. trying too hard to be funny. ending was predictable and don't know why stein was speaking so highly of sister, she didn't figure anything out... her brother did. the kissing/ club scene was unnecessary. the only thing i liked was everything coming to life and slappy putting stein in book.
I was pleasantly surprised. Definitely as good as the first one.
spooky fun for the whole family!
needs more Stein and Black
Entertaining and fast moving. loved it
First one was a lot better. Not bad though
Wow. I'm 27 and loved this movie. It was cute, funny and great ideas for all the monsters on the movie! Also love atomtickets for giving us the promo code🤗
My kids really enjoyed it.
I really enjoyed the first one and had high expectations for this one. I wasn't as impressed as I was with the 1st. Nevertheless, the kids enjoyed it and that's what mattered. Overall not bad, but not great.
Not as good as the first one but still a cute movie
I took my 8yr old grandson to see this movie for his birthday, he liked, althouha couple times I caught him covering his eyes although he denied it. I jump a few times. All and all we enjoyed the movie.
Good movie for kids and family. Scarry, but worth it.
it was really choppy. like they suck all the monsters into the book and then they act like they're all happy. or they do something stubstancial and then poof nothing happened
good for a halloween flick. other than than, a little boring. could've been done better.
Not a lot of depth. The attempt at creating some romance was pointless. Overall it was a decent movie but I'd wait for it on redbox or DVD.
Better than the first movie and the ending leaves us waiting for more!
Goosebumps two was fun and a good time!
Movie was great!! My 10yr old daughter absolutely loved it!! It was so fun to watch from beginning to end! Highly recommend it for all ages.
Omg it was the best movie ever
This is a great family movie for Hallowen. Our kiddos loved it!
Looked like it was filmed in a day. Jack Black was in it for a minute. Disappointing.
Great for kids, not too scary and just enough fright. Definitely would prefer more Jack Black, but it was still very good.
It was ok. Could have been better.
My sons eyes were stuck to the screen. That's a lot to say considering that he's not a movie kinda kid. Great movie!!
it brought back my childhood memories of reading the goosebumps series
Not as good as the first movies, but loved all of the Halloween characters!
The 1st one still the best.
Wasn't as good as expected. Neither kiddo enjoyed if. First one was way better.
Saw it on Halloween. Was a fun movie for the family
Too short & not enough Jack Black
The new MGM spot was great!!! Love it!
Great movie kids really enjoyed it
My 6 & 9 year old boys loved it, and so did my husband and me. The movie was funny, had a few surprises, and was entertaining.
Metacritic
The problem lies not strictly with what's on screen – which on its own, reduced terms is basically watchable and not unlikable – but in what's been elided or forgotten about in the rush to duplicate the original's surprise success: any sustained wit or personality.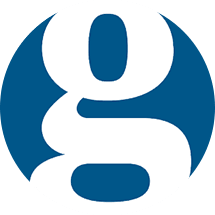 Mike McCahill
The Guardian
So, the safely scary and often amusing formula holds. Meanwhile, the movie's conclusion includes enough plot about Stine's fate to suggest Goosebumps 3 will feature more of the elusive Black and that can only be a good thing.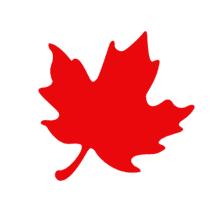 Kate Taylor
The Globe and Mail (Toronto)
The real magic of the movie comes in its echoes of the first — namely, Black's performance as the Goosebumps mastermind.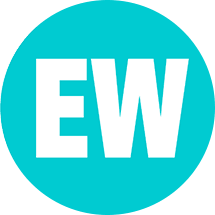 Dana Schwartz
Entertainment Weekly