Atom User Reviews for Godzilla vs Kong
POPULAR TAGS
#actionpacked
#epic
#intense
#greatvisualfx
#mustsee
#great
#blockbuster
#heartpounding
#seeingitagain
#fantasy
#mustseebro
#surprising
#familyfriendly
#datenight
#greatcast
#kidslovedit
#allthefeels
#predictable
#<3
#awardbuzz
Great movie! Waited for this movie since it's announcement many years ago and it did not disappoint. Definitely buying this and seeing it again and again.
The CGI was pretty good but the movie could have been trimmed to 20 minutes.
Awesome movie lived up to the hype. hmm monke
The whole movie was just amazing! Loved it all! Would so see it again.
I would rather die a very slow death than ever lay eyes on this movie again
Movie was good, would've been better if I seen it in imax. I selected imax but atom placed me in a regular screen. My movie going experience suffered. I'll have to get my tickets from fandango now on
CGI is amazing and the plot is surprising pretty decent. Would definitely see it again
Kept true to the characters, well balanced and well told. Not much filler and focuses on what we wanted, monsters trashing cities!!
Fires on all cylinders. Go. See. This. MOVIE.
The greatest rematch of the two biggest moments in movie history.
This is the kind of movie where you'll know exactly what you will think about it from the title. If you want to see Godzilla fight Kong this is the movie for you!
The narrative is heavily skewed towards Kong (we start the movie with him, his handlers are some of the main human characters, etc) and he is presented as the hero with Godzilla clearly painted as the bad guy. That aside, it was a really fun ride that I'd gladly take again.
Worst movie.loss of money.instead i should watch unholy.i am a big fan of Kong franchise but this movie sucks
This movie was AWESOME!!! The tie‐ins to the previous movies were perfect, the visual effects were on point (as typical for this series of movies), and the fight scenes were some of the best yet in the series. Only complaint I had was the SWJ/left-leaning undertones present in the movie (common Hollywood, stop preaching agendas already), other than that, definitely a top tier monster movie!!!
it was cool, but like, idk it made no sense whatsoever. the bad cgi sadly outnumbered the good here. maybe next time.
Great mindless action movie. If you're looking for story, you'll be disappointed. If you want an awesome audio/visual experience with incredible action, this one's for you.
Was confused half the movie
they showed to much of kong but still a great movie
yo ima a keep it buck, don't see this
it was enjoyable to watch. no "wokeness" shoved down your throat. Will buy on 4k Bluray when it's released
Great effects and a good cast, along with happy ending. But please leave everything you know about weight, physics etc at the door or you will be frustrated.
It was more of a Kong movie with Godzilla appearing in only about 25% of it. But when he did show up the action was plentiful.
The special effects and action scenes were really good, however, thought this movie was a bit slow and dragged a bit in the beginning. The end was really good, great to see Kong and Godzilla fighting together.
It was a great movie it was nice to go to the movies after a long year
It needed way more fights in my opinion. But the fights that did exist was phenomenal. Saw in imax and it made it visually stunning and sound is on point. Only good human is the little girl and everyone else was meh.
younger viewers should love this- us old folks did not
Made Godzilla look to evil
Just dumb. So slow and dumb.
A must see on the biggest SCREEN!
This movie is 100% worth the money!!
That movie was amazing as expected!!!
Stunning CGI effects, less human conversation, and more big monsters beating the crap out of each other. Regardless of your age, this movie is a must-see
Pure entertainment all the way through!
The fight and the story was awesome, but the only thing was the store of the girl and the to man.
This movie was awesome! Great monster fight scenes.
Metacritic
Despite an undernourished thread connecting key characters by their experience of loss, seldom have the human figures and their interplay been as peripheral to the headline action in a popcorn blockbuster. The good news is that even if the convoluted kaiju mythology tends to trip over itself in a plot that only barely makes sense, the Monsterverse face-off delivers plenty of visceral excitement.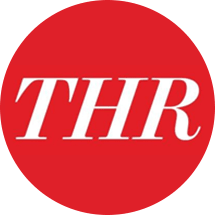 David Rooney
The Hollywood Reporter
Director Adam Wingard embraces the towering scale of these showdowns, and a stellar cast that includes Alexander Skarsgard and Rebecca Hall tries to add some gravitas to the proceedings. Unfortunately, the actors fight a losing battle against some impressive special effects to command our attention.
Tim Grierson
Screen Daily
As an entertainment, Godzilla vs. Kong is as hollow as the Earth upon which its set. Here, the human characters' irrational decisions do not feel like part of a cohesive statement about our species' self-absorption, but rather the byproduct of a superficial screenplay that cares only about the excuses needed to get Godzilla and King Kong into several extended (and undeniably impressive) CGI scuffles.