Atom User Reviews for Godzilla: King of the Monsters
POPULAR TAGS
#actionpacked
#longlivetheking
#greatvisualfx
#epic
#intense
#great
#mustsee
#seeingitagain
#blockbuster
#heartpounding
#mustseebro
#greatcast
#fantasy
#surprising
#allthefeels
#justokay
#familyfriendly
#<3
#predictable
#datenight
Movie knocked me out edge of your seat
Wanted to see epic monster fights. Got epic monster fights. 10/10 Mothra is a Queen
SO SICK!🙌🏾🙌🏾 DEFINITELY WORTH SEEING IT IN IMAX!🙌🏾🙌🏾 I'M DEFINITELY SEEING IT AGAIN IN IMAX!🙌🏾🙌🏾
Critics do t get it. This is a Godzilla movie. The hero is make believe and so is everything in it. Your favorite old monster is a back with several others and in the fight of his life in a cinematic wonder. Lots of monster time, a fast pace, and the Inevitable human story line that is never all that congruent in these types of films. You'll cheer for GodIlla and his old friends/enemies and be left wanting even more after the fun is over. Kick back end enjoy!
alot better then the first one that's for sure!!
Don't waste your time or money.
Greatest movie ever. Special effects were crazy. The monsters look amazing. Long live the king
less talking more fighting
Monsters look amazing but way too much humans crying about nonsense and not enough monster fights only reason I came. Rent it or wait for Netflix not worth the price of movie ticket .
Long drawn out movie, sigh, dialogue was horrible, i just wanted it to end!
fantastic monster movie for amazing action and epic battles, also beautiful special effects
The movie was filled with nn stop action, a total contrast to the original 2014 movie. If yoy want monster fights and minster sized destruction then this is for you.
Definitely my personal favorite movie this year!!! The monster battles are some of the best action I have seen in years, the lore building was perfectly done, and the human characters were way better than many critic reviews were making me think! If you even slightly like kaiju movies, DO NOT SLEEP ON THIS MOVIE...you will not regret it!!! 🦖🐲🐉
If the most idiotic and boring characters in cinema didn't take up the majority of the film, it'd be fantastic.
monsters fight monsters pretty much what you want from a Godzilla movie .
Made for the fans not for the critics!! If you like monster movies this is for you! If you simply love a simple actions story this is for you!!
Great movie......and I had the theater all to myself...………...LOL.
Any fan of the Godzilla series will definitely love this movie
Quite predictable movie. Humans in this film are laughable and dumb. Godzilla and Ghidorah were awesome though. Less humans and more monsters like we keep begging, please!
A love letter to the fans!
It's everything I've ever wanted in a Godzilla film, full of amazing action and some fun human characters.
Visually it was cool in some parts. The story line lacked depth and there could have been more "Titan" scenes in my opinion.
I wished the monsters had Japanese voice overs 🤔😂
They missed the mark with Mathra.....where were the twin Japanese girls(4 for true fans) and when she died why didnt she have twins when she died?? It was great to see the story line continue and Godzilla help mankind once again.❤
Really good fix. Have to watch on imax to get full experience
Amazing visual effects! Best fight scenes
Great movie; full of excitement and on the edge of the set action.
A little over-edited and formulaic for my taste, but decent summer action movie.
I didn't enjoy it. No plot story, no character development, overwhelming actions, and unbelievable stupidity by Emma and Mark. Surprisingly though, my wife enjoyed it . Go figure
Terrible...Just terrible. Poor acting and poor script writing. Humor was very flat, forced, and poorly received.
WORTH A WATCH. ENTERTAINING, BUT COULD HAVE BEEN 20-30 MINS SHORTER.
Would give 5 stars if Mothra would live. Like wtf u need to kill it. It spreads that magical dust by itself.
Godzilla is my hero! Awesome!
Super entertaining! Awesome in 3D!
could not watch movie picture was awful at wilder cinemas I'm mad Godzilla is my favorite
Metacritic
King of the Monsters delivers what its genre requires. Truly awesome monster scenes fill the screen, often imbued with emotional resonance by music cues.
Easily the most satisfying of his Hollywood-produced adventures and a respectable cousin to the long string of Japanese ones, the sequel to Gareth Edwards' admirably serious but dullish 2014 film is the first to suggest any promise for what Legendary is calling its MonsterVerse — a franchise in which the Japanese kaiju world meshes with that of Hollywood's favorite oversized ape, King Kong.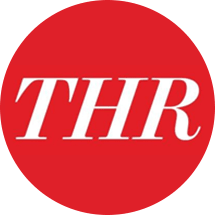 John DeFore
The Hollywood Reporter
Godzilla: King of the Monsters is as narratively incomprehensible as it is visually, with an even-more-talented roster of overqualified actors tasked with carrying the film's insipid story and trying to make their characters' bizarre decisions seem halfway plausible.