Atom User Reviews for Glass
POPULAR TAGS
#greatcast
#clever
#intense
#surprising
#smart
#original
#great
#epic
#mustseebro
#awesome
#mustsee
#justokay
#slow
#actionpacked
#notmyfave
#seeingitagain
#heartpounding
#boring
#blockbuster
#datenight
I'm not real sure how to feel about this movie. I liked it okay, but it was real slow to get to the point, and I think that I would have to see it again before I have a full opinion. I waited years for a sequel to Unbreakable, but I'm not sure this was the sequel we were looking for.
in a world of superhero movies this is a fresh take on how we actually would treat these people
Ties together the Unbreakable and Split movies really well. The movie is so intense it will have you on the edge of your seat.
The critics are wrong because this movie is great. If you liked Unbreakable and Split , you will like this one.
I dozed off a few times during the first hour of the movie. It was ok, you can wait for Redbox.
disappointing...last 20 minutes ruins it.
James McAvoy is an incredible actor! Loved him in Split and loved him in this movie. All the characters he played were so believable. He is amazing!! Willis and Jackson were good too but McAvoy stoke the show!!
The ending had my mind blown
Never reaches it's full potential
Not much to say, if you liked the "prequels" unbreakable and split then you'll love this. The actors and plot continued perfectly and with the same energy as the last two movies in this series, simple yet strong filming and cinematography. There's a hint of another movie that might go in a different direction; there's a surprise entity/group that emerges toward the end of the movie that needs way more explication(another movies worth) Over all it was a straight up well executed continuation of the the last two movies; now stupid parts that make you say "oookaaay suuure" "that's stupid" or "who would do that?!" ETCetera etcetera.....
You can't kill the hero!!! Love you Bruce!!!
If you have seen Unbreakable and Split you cannot miss this movie
Sorry but this is absolutely pointless! You have somewhat decent acting but the whole movie has no direction at all... You just end up waiting for the story to get somewhere and it never does!
quite a few twists and turns in this movie!
Must see!! Only if you have watched unbreakable and split. Out did drag a little at the beginning but the set hullo was necessary. Muy daughter and i enjoyed it!!!
One of the greatest superhero movies I've seen. Very grounded and original. Great cast
it was great! worth the wait to see all the stories come together. Totally surprised me, if you are a fan this is a must see!
I have waited 17 years for this to all come together and it was well worth the wait! M. Night is the man.
I would have walked out if I didn't fall asleep first.
The director was a complete genius by the way he masterminded and brought a complete fresh new take at the superhero vs villain movie era! Definitely an original, If superheroes were to ever be possible... this would be their Fate by those in power!
People were literally sleeping during the movie .. do not go see!!
Metacritic
As a trilogy-closer, it's a mixed bag, tying earlier narrative strands together pleasingly while working too hard (and failing) to convince viewers Shyamalan has something uniquely brainy to offer in the overpopulated arena of comics-inspired stories.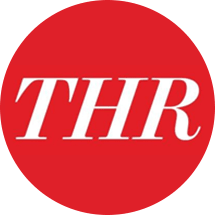 John DeFore
The Hollywood Reporter
Despite the pyrotechnics of McAvoy's performances and Willis's grounded conviction, there's just not enough here past the high concept of "what if real people were superheroes?".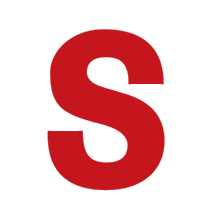 Fionnuala Halligan
Screen International
It's also hard not to judge it against the movie it might have been. In 2000, Unbreakable felt like an anomaly, a superhero movie that steered clear of camp and dug into the genre's bedrock. It could have been thrilling to extend that approach into 2019, where superheroes storm the multiplex on a monthly basis, and there's no longer a need to laboriously explain the culture behind them. Unfortunately, it seems that laborious explanations are the part Shyamalan likes. He's the evil mastermind detailing his plot for world domination, knowing that the villain's monologue is a terrible cliché but unable to resist the urge.