Atom User Reviews for Glass
POPULAR TAGS
#greatcast
#clever
#intense
#surprising
#smart
#original
#great
#epic
#mustseebro
#awesome
#mustsee
#justokay
#slow
#actionpacked
#notmyfave
#seeingitagain
#heartpounding
#boring
#blockbuster
#heartbreaking
This is why M. Night Shyamalan gets so much hate. He makes great movies and disappointments. Split was amazing. Unbreakable was amazing. This was somewhat of a letdown. It was suspenseful but also boring. Reminded me of the village.
I'm not real sure how to feel about this movie. I liked it okay, but it was real slow to get to the point, and I think that I would have to see it again before I have a full opinion. I waited years for a sequel to Unbreakable, but I'm not sure this was the sequel we were looking for.
in a world of superhero movies this is a fresh take on how we actually would treat these people
Ties together the Unbreakable and Split movies really well. The movie is so intense it will have you on the edge of your seat.
The critics are wrong because this movie is great. If you liked Unbreakable and Split , you will like this one.
I dozed off a few times during the first hour of the movie. It was ok, you can wait for Redbox.
disappointing...last 20 minutes ruins it.
James McAvoy is an incredible actor! Loved him in Split and loved him in this movie. All the characters he played were so believable. He is amazing!! Willis and Jackson were good too but McAvoy stoke the show!!
The ending had my mind blown
Never reaches it's full potential
Not much to say, if you liked the "prequels" unbreakable and split then you'll love this. The actors and plot continued perfectly and with the same energy as the last two movies in this series, simple yet strong filming and cinematography. There's a hint of another movie that might go in a different direction; there's a surprise entity/group that emerges toward the end of the movie that needs way more explication(another movies worth) Over all it was a straight up well executed continuation of the the last two movies; now stupid parts that make you say "oookaaay suuure" "that's stupid" or "who would do that?!" ETCetera etcetera.....
You can't kill the hero!!! Love you Bruce!!!
If you have seen Unbreakable and Split you cannot miss this movie
Sorry but this is absolutely pointless! You have somewhat decent acting but the whole movie has no direction at all... You just end up waiting for the story to get somewhere and it never does!
quite a few twists and turns in this movie!
Must see!! Only if you have watched unbreakable and split. Out did drag a little at the beginning but the set hullo was necessary. Muy daughter and i enjoyed it!!!
One of the greatest superhero movies I've seen. Very grounded and original. Great cast
it was great! worth the wait to see all the stories come together. Totally surprised me, if you are a fan this is a must see!
I have waited 17 years for this to all come together and it was well worth the wait! M. Night is the man.
I would have walked out if I didn't fall asleep first.
The director was a complete genius by the way he masterminded and brought a complete fresh new take at the superhero vs villain movie era! Definitely an original, If superheroes were to ever be possible... this would be their Fate by those in power!
People were literally sleeping during the movie .. do not go see!!
Fell asleep during the first 15 minutes.. that says it all
the ending! why M. Night! why!
Enjoyed every bit. Nice twist at the end!
Great ending, hope they do more
surprised they killed Bruce Willis character. loved how they left off with us thinking they'll be another one related to this.
This movie didn't deserve the hype it was getting. Yeah it has some great actors in it, but they'll need a good movie to bring them from where they're left off by the end of this movie. This movie was so chopped up and tried to throw in so many things in one movie, it was too short and unexplained. The movie was pretty bad already and then with the ending, it was even worse: unexplained and didn't make logical sense
For fans of Unbreakable and Split, this film is a treat full of references and easter eggs. The end felt a bit rushed or compressed, however. I'd watch a streaming series continued from where these three films leave off! *hint* *hint* …*HINT*
Never really took off. I was expecting more from this franchise.
Built up the whole movie for a great showdown that never really happened 🤷🏼‍♂️
Great cast and surprising twist at the end!
I really like the movie and liked the way it went. I would see this movie again but if you haven't seen unbreakable and split you wont understand
The ending is the same as "The Core" with a digital download to expose something/someone. Nothing original.
This movies was a BIG NO! It was long and boring. I still don't understand the endings.
Amazing Film. Awesome conclusion to the series! M. Knight does it again!
Loved it, best super hero movie of 2019
Worse movie I have seen so far this year besides Roma
Loved this movie. It was a great hero film no doubt.
Another awesome movie from M. Night. Not aure id this will be the final installment in this three part series but if it is, a proper ending to a phenomenal concept. Cast is perfect, story is amazing.
At first, the movie appeared to have a boring ending. But then it was a great surprise and changed the whole movie.
I like it I just don't like the way it ended
it was not a good movie slow and didn't get it
Very long movie with very little action.
We took our 14 year old to see it with us. While he was not allowed to see Split, this movie was okay and we all enjoyed it. There were some things that just annoyed me...hence the 4 stars
If you saw the previous two you owe it to yourself to see this final installment. While not perfect, I did enjoy the film.
Loved most of it but not the ending.
I enjoyed this movie, it's the best out of the 3
James McKoy deserves every award on the planet. That dude has serious range as an actor.
ending was half disappointing, half confusing, half surprising
Hated it. What a waste of time and money.
Twist and turns until the end!! M. Night does it again!!
I was initially turned off by critics' reviews, despite Unbreakable being one my all-time favorite movies, but a friend whose taste I trust recommended it and I'm so glad I did. It's an intellectual comic book movie, so it might not be for everyone, but it's very smart and very well-acted, with twists that are no less surprising for the downplaying direction. I loved it.
Great cast!!!! Story line was great!!!
Metacritic
Mr. Shyamalan's movies have often been turgid in a distinctive way, with overtones of lofty sadness, and dramatized deliberately or violently, but seldom spontaneously. This one follows the pattern, for not so good and worse. It's a lofty letdown.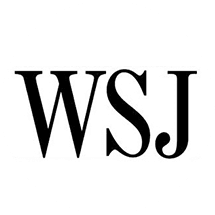 Joe Morgenstern
Wall Street Journal
As a trilogy-closer, it's a mixed bag, tying earlier narrative strands together pleasingly while working too hard (and failing) to convince viewers Shyamalan has something uniquely brainy to offer in the overpopulated arena of comics-inspired stories.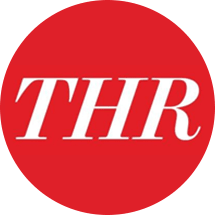 John DeFore
The Hollywood Reporter
Despite the pyrotechnics of McAvoy's performances and Willis's grounded conviction, there's just not enough here past the high concept of "what if real people were superheroes?".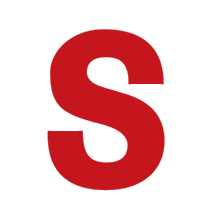 Fionnuala Halligan
Screen International