Atom User Reviews for Gemini Man
POPULAR TAGS
#actionpacked
#greatvisualfx
#greatcast
#great
#intense
#mustsee
#epic
#datenight
#mustseebro
#clever
#original
#justokay
#blockbuster
#smart
#seeingitagain
#predictable
#surprising
#amazing
#notmyfave
#heartpounding
3D High Frame Rate. Truly an AWESOME experience!! Fluid, sharp, realistic , action-packed cinematography!!
Saw it in 3d it was A ok movie but the best 3d i have seen !
Worth a watch but nothing I'd buy
Movie was way better than I even expected !! Would definitely see it twice !
I don't really like action movies all that much but I really enjoyed watching this movie would definitely recommend watching it
You know you like Will Smith... but it's like a Denzel type of movie in his older days. Your gonna get Will peppered and fresh prince all in one. How can you hate it. Hope his next one is a serious drama like my favorite movie 7 pounds or the pursuit!! I will def be there
I had to wait 20 minutes to have food delivered and 2 times me going there to complain
Loved this movie so much. Will Smith has out done himself. I can see him getting an oscar for this 8.
Will Smith is always great! This is not an Oscar-worthy movie....but if you take it for what it is....a little "Jason Bourne meets Total Recall", I think you'll enjoy it.
The movie started off good but then it got slow and predictable.
The movie stop couldn't see half of the movie
A new creative movie. Great acting and great story!!
Seeing this movie in 3D+HFR was truly an experience! This is the best 3D movie I've ever seen. The movie is action packed, intense, and a must see in 3D.
A decent plot that's packs some action. interesting to see how far technology has come but how far it still has to go which is especially noted at the end
solid action film. solid performances. Fantastic CGI on young Will Smith.
At first, I thought to myself, Will isn't the best guy for this role, by the end, I think he did alright. The movie was great, plot was even better, I enjoyed it;
Not the best but I did enjoy the movie
You have to hand it to Ang Lee, he's got some very original ideas and Gemini Man was no exception. Not everything was perfect but I enjoyed the Will vs Will storyline. I got to see it in 3D+ IN HFR at the Eden Prairie MN AMC and was blown away by the picture. Of the 1000's of movies that I have seen, none have even come close to the clarity and depth that this format provided...and this was a downgraded format because of the theatre's capability. I can only imagine what the true picture might have looked like.
This was quite interesting I couldn't imagine seeing another me and it kicking my butt lol.
Movie is good. Just not omg good. But it's worth watching. The funny scenes try to hard
Will Smith is a great actor what some of the CGI special effects could've been more crazy This was an OK movie not something I would actually buy on DVD it's something you would watch for it to come out or like FX or TNT
great movie, you have to see it for yourself.
Ignore the critics. This was an awesome movie and definitely worth seeing in theaters.
Watchable, but forgettable
this is the actual #1 movie in America. This movie surprised me,I thought ir should be boring but it was AWESOME AND INTENSE . I'm telling you this movie is so worth it for paying for.
Hard to get an understanding of the story it was just bouncing everywhere.
with all the advanced CGI, they could have done a better job. The story line was boring and I fell asleep more than once. Extremely Cliche
The 3D was almost soap opera like and very realistic.
weak story line second film could build on characters more allowing us to connect
The movie is fairly good, characters interact fairly well. It does have some kinks though, yours to interpret.
Didn't have a dull moment at all and told a great story with likable characters.
Watched it in 3D at a Dolby theatre. The effects were slightly unnerving. I felt like I was watching a bad video game.
This movie was not what I expected
I enjoyed the movie, glad I didn't listen to the critics
Metacritic
Lee has already made another movie in high frame rate, and seems to have a solid handle on how to use it to his advantage. "HFR" makes water and cityscapes look spectacular, and Gemini Man has plenty of both. And it makes action scenes even more visceral, especially ones that utilize long takes to allow for a lot of movement through the frame towards and away from the camera. There's a long take of Smith's character riding a motorcycle in Colombia that will go down in history as one of the coolest bike stunts ever.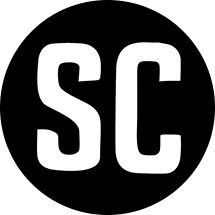 Smith, to his credit, comes closest to selling the screenplay's grandiose nonsense — that is, after all, a movie star's job, and the movie works best, to the extent it works at all, as a reflection on his 30-year career.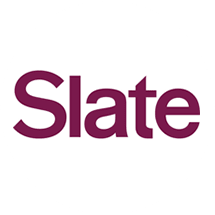 Seen at 60 frames per second (fps) on 3D-Plus (2K resolution), Ang Lee's action spectacular Gemini Man proved a compulsive watch: not for the usual ingredients of can't-look-away Hollywood cinema such as acting – Will Smith takes a dual role - or plot, both of which fell a little flat, and seemed almost wilfully generic. As a viewing experience, though, this picture delivers as a prototype of future action film-making.
Fionnuala Halligan
Screen Daily