Atom User Reviews for Frozen II
POPULAR TAGS
#familyfriendly
#kidslovedit
#great
#mustsee
#allthefeels
#hilarious
#epic
#fantasy
#greatvisualfx
#beautiful
#greatmovie
#lovedit
#seeingitagain
#amazing
#inspiring
#<3
#greatcast
#lovestory
#surprising
#intense
I loved how they expanded upon the first movie in a way that was fresh and not predictable. The plot was interesting and charming. Kristoff stole my heart and I think his song is the best. All the music was great although not as catchy as in the first. Elsa and Anna's bond is a beautiful thing and I love how it drove this story.
it was darker than i thought and more sentimental. we enjoyed it but for the little preschool kids, the only funny parts were Olaf parts.
I was iffy at first but pleasantly surprised by how great this movie was. Love love love it.
It wasnt my favorite because instead of dialog everyone sang. Story will be complicated for young children.
I love it! It showed a sisterhood bond, talked about Colonization, and showed representations by adding colores animated characters. This film is creating a safe space for inclusion of all.
Just fabulous..storyline, music, effects. Loved it all and so did my son.
Not quite as great as the first but still enjoyable. Was hoping Elsa would get a love interest but she got the truth of the past instead. Still holding out hope she'll get a girlfriend 😉💜💙
Great songs !!! fun, must see
I paid for 3D tickets but It was NOT 3D!! wasted money!!!
An excellent sequel that supports its own story and expands upon the story previously established. Great animation and wonderful songs.
older kids may understand... little kids won't. Previews b4 movie had a cuss word...
Hard to beat the original. The songs fell short for me. My kids ages 6-16 thought it was fine. Fell a bit flat for me.
I want to know more about Elsa's mom
Great particle effects, animation, and story. Sometimes feels like too much magic, but I think it's just Disney pushing the limits of their talented artists.
My daughter: I love the movies so much, it was so funny and silly.
can't decide if it was better than the first! amazing movie, and more than solid sequel!
Great for kids and adults. Lots of laughs and a storyline to boot! Highly recommended
Story and Screenplay were very weak. Animation was good. The second part seemed to be made to make money than to tell a logical story.
Storyline was rushed. Songs sucked. Cute sister film tho
it was funny I enjoyed it because of Olaf
It was okay but just felt like a cash cow production
Too long and repetive. Olaf has become an insider joke for psych majors; they should have let him melt. The resolution is a mess of political correct themes that nature good, civilization bad, and only magic(Disney) permits us to live above level of roaming Lapp type indigenous people who are rightfully entitled to murder white people, who are descended from liars and murderers. Where is Snow White's mom. She was sorely missed in this mess of mythic memory. The abstract images of Earth's basic elements were absorbing however, for the few moments the Disney media miracle workers were set free. Be prepared to feel guilty for living. Nice Theme.
way too emotional and mushy to be a kids movie.
Songs sucked. The plot was cute but We were all bored during the songs. Definitely a let down. Not sure why it has so many great reviews.
As an adult I thought the movie was cute. The story line was interesting. I brought my 9 and 5 year old, they were glued to the screen. Olaf made the movie. The fire lizard is cute too. Reminds me of the chameleon from tangled.
Felt as though the beginning was dragging a little...got more interesting after the first 45 minutes .. The first went straight to the point but the second was very different..will be hard for little kids to understand. first movie was for kids second movie was more for adults.
A little sad for no reason.
Too many songs for my taste, but it was great movie to watch with my girlfriend. A typical Disney movie
The only part that was actually bad! Was Kristofs solo! And the rest of the movie was amazing
very well put together all the ingredients for a complete movie . The new characters gave some much more color and a warm vibrant vibe !
Plot too complicated, mature and dark for kids.
Not really for me. My 4 year old fell asleep.
I didn't think the music was as good as the first, but we loved the story line. Once again, Disney does not disappoint.
Some scary spots for younger kids - be prepared
A winter wonderland of magic
I felt it lacked the heart and charm of the original due to confusing story
Beautifully animated, very funny. The songs are fine but not nearly as good as the songs in the first movie. Kind of boring songs. And parts of the plot were too confusing for most kids.i really didn't think the storyline was that good.
This could had been a perfect horror movie but this is Disney after all... 😅 Love it either
The songs aren't memorable or catchy
Great film! Definitely more "musical" and had much more depth like than the first film, so it may not be as enjoyable for kids, but is a great move especially if you love musical theater!
Metacritic
Frozen II is a worthy follow-up with enough heart, action, and music to entertain younger and older viewers alike.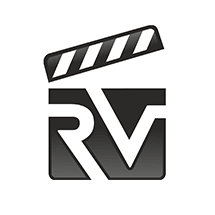 James Berardinelli
ReelViews
Frozen 2 has amazing animation and great new songs but also a muddied message and some continuity issues.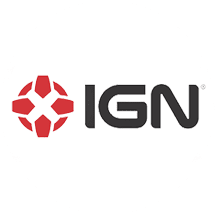 Woke Disney, trying to navigate a tricky representational path, steps all over itself throughout.