Atom User Reviews for Five Feet Apart
POPULAR TAGS
#lovestory
#tearjerker
#allthefeels
#mustsee
#greatcast
#inspiring
#heartpounding
#datenight
#seeingitagain
#<3
#great
#intense
#girlsnight
#surprising
#original
#epic
#awardbuzz
#mustseebro
#familyfriendly
#truestory
Not the typical cliche but even better! Cole Sprouse was just awesome! Shoutout to the whole cast! I recently lost someone I loved deeply and this movie gave me a chance to reconnect with a loved one again. So live life to the fullest and be grateful for what you have, because life is just too short. Please go and watch this movie if you get a chance. Seriously it's soo good! Thank u for making this movie, because it's just awesome!!
Amazing how much awareness it's bringing for the CF community 💜
If you're needing something new apart from The Notebook and Fault in Our Stars, this will be you're new favorite! Beautiful storyline and wonderful cast!
Got to see an early screening. Loved this movie!
This movie was really good and uplifting and inspiring. I'm happy I saw it. I didn't want it 2 be over.
It had me crying the whole movie, such a great movie really recommend if you want a sad love story
Relates to the book well, even though information is missing. Also, the story is told very well.
This movie was such a heartfelt, amazing movie. It was beautiful and real. I cried so many times throughout the movie! would definitely go see it again
Heartbreakingly beautiful. Such a wonderful movie. 😭
One of the best movies I have ever seen.
The movie was great don't get me wrong. However they could have added the ending of the book too rather than leave it at such a sad ending.
um so i really didnt want to see this movie. im like it looks corny and you know how these types of movies are. but this one was pretty good. it had its happy moments. its sad moment. its why the hell are you doing this moments lol but overall it was enjoyable. if i was alone watching the movie i wouldve been crying the whole time cause you want them to love without boundaries. but overall it was a great movie. expect to cry lol
A great love movie about people having Cystic Fibrosis
Oh my gosh this movie was overall good, i cried throughout the movie. So many feels. It was nice to see cole and definitely Moises act! I definitely recommend this movie, but just be ready to cry!
As someone who suffers from a chronic respiratory condition (not as severe as CF), I couldn't stop crying.
I cried so much! I loved the awareness about CF, it's not often talked about and I know someone at my church who died of this. The lesson is to LIVE one day at a time and love like it's your last!
My boyfriend cried. He never cries. Nuff said
The movie was really great but as I don't want to spoil anything just go watch it and bring a box of tissues.❤️❤️❤️
I couldn't hold in the tears. Definitely a cute emotional love story. The cast did an amazing job. (:
I was high as hell and cried my eyes out. Ima dude
This movie was so inspirational Ana it was very sad all at the same time
It's a good movie but sad emotional movie.
AWESOME MOVIE! Had me crying like a baby! LOVED every bit of it!!
One of The best movies I've seen in a long time
Keep tissues handy...not many left without tears...
Wow. Better than Fault In Our Stars
Take Tissues ..... Lots of them
So I have CF and this movie does a great justice to it. It dives into a lot of aspects of CF but it also leaves out and skips over some cuz you can't make a movie with treatments that take an hour to do and stuff like that. If you meet someone with Cf ask them about it, it's different for everyone but this brings much needed attention to it in a well done movie
Such an amazing film wish they have a secondone
Formula movie. Missed cast. Too old.
My 13 and 24 daughters were so touch at the movies that back at hone after couple hours when telling me they cried at least five times at the cinema they started to shed tears at home lol.
Such an incredible, inspiring, must-see movie! Will be seeing it again with yet another box of tissues in hand. Claire Wineland was such an incredible, inspiring young woman, and the world is at such a loss without her here; and Justin did an exceptional job with this movie! I am so proud! As a young woman (25 yo) with a rare, life-threatening, chronic illness, and who wears oxygen herself, so much of this movie hit so close to home (in some good ways) and was really the "real-deal" of what it's like living with a chronic, and often times fatal illness. I was in tears throughout, and I'm not mad about it lol! Excellent! 👏🏻👏🏻
This movie can be the most realistic love story that can really happen in reality & and its a heartbreaking one, but worth it for the person you love.
I have a lump in my throat almost the whole movie. Such a different story than what we always see, would highly recommend and definitely educated me on CF.
it was a good movie. it will leave you with tears in your eyes
very nive movie... It touch me...everyone was crying....
I Loved this Movie ❤️☹️❤️
Very emotional I cried a lot, I would not see it again because I don't want to go through those emotions again. But it was excellent movie and I would recommend it!
Great movie my girlfriend cried 3 times
It's not often that I go see a movie without having an idea of what to expect. However, once I saw this trailer, I knew I had to experience every powerful moment firsthand. All I can say is that this movie not only makes you experience every emotion but it also reminds us how precious life is and to always be grateful for what you have.
Needed more background on the characters but great movie
A loved this movie is the best movie ever
Amazing movie can't wait for dvd to come out
Cole Sprouse did an amazing job for this movie.
I LOVED IT !!! SSOOO MUCH !!!❤️
this is my all time favorite movie!
beautiful movie great interpretation of the book made me cry so hard
Look, if you really wanna make your gal happy, I'd recommend this. Solid movie and had a great script. (I had some personal ideas that I thought might make it a little humorous given the subject matter, regardless. It's still got me feeling some type of way. Take your sweetie to see it.
A very touching movie with an emotional ending. Two people who do what they can physically to share their love and happiness toward one another, given their conditions. It really makes you think about life.
Great movie all around, not too mushy& great cast. would see again!
As a future physician this movie really spoke to me.
I cried A LOTTTT and so did my friend but we're chillin
loved it!! <3 cried so much. must see!
very nice movie,loved it would watch again sad abd happy
Just to cliché and predictable all the way
i cried at least once and teared up twice
Loved it! A+! Oscar Worthy!
great movie I was married to someone with c.f. and I brought back memories
This movie gets you right in the feelers!
This is a very realistic tear jerking movie that I Thoroughly enjoyed. During every minute of the movie was either a tearjerking experience or a heartwarming laugh.
Great movie and a surprising ending! Truly enjoyed it! Keep singing the song..."I Love You a bushel and a peck" :)
Bring your own Kleenex. Great movie, great ending
Funny quips and sadness //
I thought it was really good. It was heart warming, heart breaking and all out just a great movie. I recommend! 😁
Metacritic
Richardson, in particular, shines in the role.
The film becomes more exhausting than tense. In the end, all that manipulation backfires. Unlike the best of its genre, the rote Five Feet Apart isn't wrenching enough to jerk a single tear.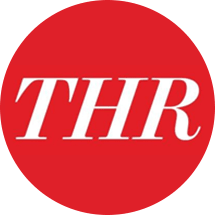 Caryn James
The Hollywood Reporter
Cutting through the thick curtain of recycled lovey-dovey remarks and the proficiently dull craftsmanship of the production, Richardson's radiant charisma acts as a lifeline. One would be hard-pressed to find a moment where she is not earnestly committed to the role's convincingly bittersweet shtick.