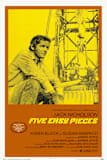 Find Movie Theaters & Showtimes
for
near
Set your location to find movies & theaters nearby
in
Hmm... we couldn't find any showtimes for this date and location.
Videos & Photos
Movie Info & Cast
Synopsis
A disaffected man seeks a sense of identity in one of the key films of Hollywood's 1970s New Wave. Once a promising pianist from a family of classical musicians, Bobby Eroica Dupea (Jack Nicholson, in his first major starring role) leads a blue-collar life as an oil rigger, living with needy waitress girlfriend Rayette (Karen Black) and bowling with their friends Elton (Billy Green Bush) and Stoney (Fannie Flagg). Feeling suffocated by responsibilities, Bobby seeks out his sister, Tita (Lois Smith), and, discovering that his father is gravely ill, he reluctantly heads back to the patrician family compound in Puget Sound with a pregnant Rayette in tow. After a road trip featuring a harangue from hitchhiker Palm (Helena Kallianiotes) about filth, and Bobby's ill-fated attempt to make a menu substitution in a diner, he tucks Rayette away in a motel before heading to the house. There Bobby seduces his uptight brother Carl's cultured fiancée, Catherine (Susan Anspach), but Rayette shows up unexpectedly. As Rayette's crassness collides with the snobbery of the Dupea circle, Bobby loses patience with both sides. After trying to reconcile with his mute father, Bobby departs, unwilling to give in to either destiny. Director Bob Rafelson and screenwriter Adrien Joyce (aka Carole Eastman) used the creative control afforded by the low budget to craft a European-influenced character study, catching a cultural mood of anomie and resentment as it was embodied in Bobby. Neither older generation nor hippie, Bobby fits in nowhere, and his desire for independence conflicts with his emotional emptiness. Nicholson's nuanced performance of simmering frustration resonated with 1970 audiences caught between Nixon's silent majority and the troubled counterculture; a substantial hit, Five Easy Pieces was nominated for several Oscars, including Best Picture and Best Actor, and established Nicholson as a star. Offering no easy answers to Bobby's existential crisis, Five Easy Pieces is one of the pre-eminent films in the early-'70s cycle of alienated American art movies, as even the fantasy of rebellion is reduced to merely running away.~ Lucia Bozzola, All Movie Guide
Cast
Jack Nicholson
Karen Black
Billy Green Bush
Fannie Flagg
Sally Struthers
Marlena MacGuire
Richard Stahl
Lois Smith
Helena Kallianiotes
Toni Basil
Did You Know?
Trivia
When Dupea goes to quit his oil-rigging job, the loud whirring of machines can be heard in the background. This identical sound effect was used by George Lucas for the trash compacter scene in Star Wars: Episode IV - A New Hope (1977).
See more »
Goofs
Early in the movie, when in the bedroom with Rayette, Bobby's arm position is inconsistent.
See more »
Quotes
Bobby: I'd like a plain omelette, no potatoes, tomatoes instead, a cup of coffee and wheat toast.
Waitress: Would you like to talk to the manager?
Palm Apodaca: Hey, mac...
Bobby: Shut up.
[to the waitress]
Bobby: You've got bread and a toaster of some kind?
Waitress: I don't make the rules.
Bobby: OK, I'll make it as easy for you as I can. I'd like an omelette, plain, and a chicken salad sandwich on wheat toast, no mayonnaise, no butter, no lettuce, and a cup of coffee.
Waitress: A number two, a chicken salad sand. Hold the butter, the lettuce, and the mayonnaise, and a cup of coffee. Anything else?
Bobby: Yeah, now all you have to do is hold the chicken, bring me the toast, give me a cheque for the chicken salad sandwich, and you haven't broken any rules.
Waitress: You want me to hold the chicken, huh?
[points at his menu]
Waitress: No substitutions.
Bobby: I want you to hold it between your knees.
[Palm Apodaca sniggers]
[points at a sign behind her]
Waitress: You see that sign, sir? Yes, you'll all have to leave! I'm not taking any more of your smartness and sarcasm!
Bobby: You see this sign?
[he sweeps all the glasses off the table onto the floor]
Bobby: What do you mean? You don't have any tomatoes?
Waitress: Only what's on the menu. You can have a number two, a plain omelette, it comes with cottage fries and rolls.
Bobby: Yeah, I know what it comes with, but it's not what I want.
Waitress: Well, I'll come back when you make up your mind
Bobby: Wait a minute, I have made up my mind. I'd like a plain omelette, no potatoes on the plate, a cup of coffee and a side order of wheat toast.
Waitress: I'm sorry, we don't have any side orders of toast. I'll give you an English muffin or a coffee roll.
Bobby: What do you mean you don't make side orders of toast? You make sandwiches, don't you?
See more »
Atom User Reviews
Metacritic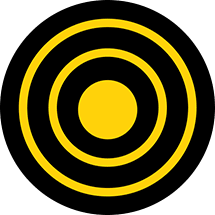 Roger Ebert
Chicago Sun-Times
What is more striking about the film is that its secondary characters are also real. The acting appears to be non-acting. . . . Karen Black is a letter-perfect Rayette, and Lois Smith, as Robert's sister, gives the most sensitive small performance in the film. (Jack) Nicholson makes it all go. He proves he is more than a character actor with many scenes, especially the confrontation with his father.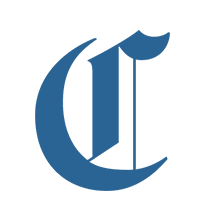 Gene Siskel
Chicago Tribune