Atom User Reviews for Fighting with My Family
POPULAR TAGS
#truestory
#inspiring
#hilarious
#great
#greatcast
#familyfriendly
#allthefeels
#original
#mustseebro
#mustsee
#surprising
#seeingitagain
#thisismyhouse
#funny
#therock
#clever
#<3
#lol
#smart
#epic
Loved it! A must see, feel good movie!!
Even if you don't watch wrestling you'll still love this movie!
I was expecting to not like this, but was pleasantly surprised. it wasn't great but it was a good film that'll be a TBS staple in a few years. I didn't realize it was based on a true story going in, but I actually remember having tuned in to RAW one night seeing one of the matches.
Was not entertaining at all. Bf slept through whole thing.
I couldn't go because inappropriate humor.... I wasted money
An emotional story about family and finding oneself.
A great movie based on a true story
Really great story telling and great moments of comedy mixed in with good storyline
well done. definitely a movie to see!
A funny but also inspiring story. I really enjoyed it.
very good movie one of the best of the year so far
Acting is decent, story is mildly interesting, but script, by Steven Merchant, leaves much to be desired although it might be his directing that's at the heart of this blown opportunity. Two stars is generous.
Good story with good acting. Started a little slowly but picked up in the second half. I'm not into wrestling and still found it fairly enjoyable.
it was good not great. would watch again when it comes out at home. love the ROCK
Excellent funny movie. Has a little bit of everything in it.
I quite enjoyed the film. inspiring and entertaining.
Entertaining if you are a WWE fan.
it was a good movie but any fan who follows WWE would notice that there was some issues with the film. But the backstory was good and overall a good film. I think this would have been a good movie to have on the WWE Network but then again breaking into the main stream to gain more interest into the WWE outside of the televised shows this is a solid fit.
It was inspiring and a great movie for friends and family.
I love Paige's story and am a huge fan. The movie was great.
Great movie definitely see it again and again its that good!
Great movie her life story very interesting seeing the in's & outs of how the WWE works
I'm not a big fan of comedy, but this offbeat true story about the rise of WWE wrestling's youngest female star was a total hoot! More laugh-out-loud moments than I've seen in a long time. I DO enjoy sports stories, and this, while following the typical "underdog overcomes and becomes the champ" tropes, throws in some surprises that were both funny and touching. The cast is great--an especially nice job by Vince Vaughn, and some cool cameos from Dwayne Johnson, who, as one of the producers, shows through the film his gratitude to WWE for his ticket into stardom. A fine offbeat sports film with a hilarious and decidedly British take.
This movie had heart and was funny. Loved it
It is worth watching. I and my family really enjoyed it.
A refreshing movie about a struggling family who is far from perfect but loves unconditional! A great story of even when you don't fit in you can find your place and destiny in life! Vince Vaughn was fun to watch and a far different role than he's played before as a tough but humble trainer. Dwayne "Rock" Johnson not the main character but he knows how to command the screen when he shows up. Can't help but fall in love with "Fighting with My Family" that is relatable to most families who've gone through ups and downs and be happy for the success of someone you love.
was a good movie better than expected
Based on a true story about WWE Dive Paige. Such a great story with great actors. Merchant focused on telling a her story and how she became the youngest female wrestler in the WWE. Merchant did a great job directing. Nice cameos from The Rock, Big Show, The Miz, Sheamus and others. This is one to watch!
Great movie... realistic ...great performances
Great film! Really enjoyed the film and Florence and DJ were epic in their scene.
Entertaining throughout the movie and a lot of funny moments, lead actress wasn't too impressive but this is the only movie I've seen her in
Been watching Paige since her debut the night after WrestleMania 30 and to see the behind the scenes of her rise was amazing!!! I LOVED it!!! #ThisIsMyHouse
Thought would be better showing Paige wrestle more. Got a bit drawn out and has slow moments.
enjoyed the movie a lot more than expected.
Best movie seen in a while
Movie paced just perfectly to keep my known short attention span..happy inspiring positive ending..worth a watch!
Movie was amazing! So glad they made it to show how hard Paige fought to get to where she is!
I knew nothing about wrestling and thoroughly enjoyed this one.
Metacritic
Sheer force of personality is the main ingredient of any great sports movie, and Pugh has enough of it to pull the story along. But this is a star performance that deserved an equally dazzling script.
The film benefits from Pugh's charismatic performance and writer-director Stephen Merchant's cheery mixture of crowd-pleasing sentiment, wry laughs and genuine sweetness.
Tim Grierson
Screen Daily
Fighting With My Family reminds us several times that the sport is as much about charismatic storytelling as it is about skill. Judged by that standard, the film is far from belt-worthy.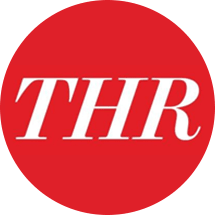 John DeFore
The Hollywood Reporter