Atom User Reviews for Fences
POPULAR TAGS
#emotional
#great
#deep
#insightful
#sad
#original
#mustseebro
#smart
#surprising
#powerful
#epic
#slow
#moving
#alldialogue
#mustsee
#clever
#boring
#thoughtprovoking
#blockbuster
#plottwist
A Father's battle and A Women's battle
It was a really good movie. It wasn't what I thought it would be about according to the trailer.
Such a great movie! This movie was so well done, although it was a bit slow at times. Everyone should see this film and unpack a lot of the still relevant storyline for themselves.
Don't waste your money it's not worth it
Good Movie. Shows a woman always making a sacrifice for a man's mistake. Sometimes men can be so selfish and expect a woman to be so forgiving. Good movie, but it made me realize and come to reality of why I'm single.
racism effects and entire family and yes it still exist
So powerful and emotional!!! Viola Davis and Denzel amazing performance
AMAZING! I have to watch it 10 more times!!!!!
An Amazing movie; was very heartfelt and deep.
Took to long to build but it was good
the entire movie was filmed in one setting.
great movie! a must see if you like introspective movies.
great movie, deep, emotional
I enjoyed it! Great movie to end my Christmas day.
This movie sucked. It was so bad it didn't make any sense and was horrible
loved this movie!! ugh so well done.
Perfectly acted. Deep. It'll seep into you in one way or another.
This movie left me in tears , it was unbelievable, real life situation
Fences was a great movie! Great performances by both Denzel Washington & Viola Davis! Loved it!
I went to sleep half way through
loved the talked of the movie
I loved it! I may see it again!
Denzel did way to much talking
it would be great? if the story was a little longer and dramatic
really long and has no point to it.
Viola Davis should win the Oscar for her performance.
Reminiscent of Raisin in the Sun.
Very well rounded movie with a good cast.
Denzel Washington did an amazing job directing loved every minute
Phenomenal acting and film.
Excellent movie and actors! A must to see in 2017!
This is a movie that opens up truth behind many households and allows people to understand how your raised does have a major impact in not only your life, but also the kids life that you create as well. Love your woman especially one who sacrifies her own to hold you down b/c your life is her life.
This movie has many messages and little something for everyone
absolutely awful! skip this movie
This movie did not belong in the movies..
made you laugh, sad, and mad
Acting was great. Story was slow and it was flat like going to a play.
The movie was good, the acting was great, authentic and deep. This was a feel good movie at times and sad at others. I recommend seeing this at least once. It gave me the feels at times.
Metacritic
Fences is a deeply affecting treatise on marriage, poverty and the struggles of sons to confront the long shadow of the man who brought them into this world.
Tim Grierson
Screen Daily
Denzel Washington and Viola Davis know their parts here backward and forward, and they, along with the rest of the fine cast, bat a thousand, hitting both the humorous and serious notes. But with this comes a sense that all the conflicts, jokes and meanings are being smacked right on the nose in vivid close-ups, with nothing left to suggestion, implication and interpretation.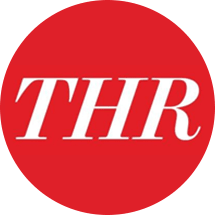 Todd McCarthy
The Hollywood Reporter
Can you tell it's a play? Absolutely. Does that mean a damn thing? Not when the writing is this richly evocative, and the cast so often soars with it.