Atom User Reviews for Fast & Furious Presents: Hobbs & Shaw
POPULAR TAGS
#actionpacked
#hilarious
#greatcast
#entertaining
#mustsee
#great
#intense
#seeingitagain
#greatvisualfx
#mustseebro
#epic
#cameos
#lol
#blockbuster
#surprising
#datenight
#heartpounding
#clever
#familyfriendly
#predictable
Use the bathroom before it starts!!! 😂, you won't want to miss anything!
Fan of the Fast and Furious franchise, I've seen every one. The Hobbs and Shaw spin-off wasn't the best and with this cast and plot it should've been a lot better. I didn't like the forced "funny" banter between Hobbs and Shaw. The movie was suppose to be an action movie, for the most part it was, but the dialogue got in the way of it. Both Johnson and Statham are amazing, very talented, and great in any action movie I've seen them in but comedy isn't their strong suit. I would prefer to witness the Hobbs and Shaw characters from the previous f&f movies not this tag team of "comedians", be funny but pick your moments. Vanessa Kirby and Idris Elba characters were amazing! I enjoyed watching them very much. For the next movie, I'm thinking more Mission Impossible angle and less The Hitman's Bodyguard.
I loved the buddy and partner relationship between hobbs and shaw it made the whole movie great and enjoyable
Get rid of rap soundtrack it was irritating and ruined the flow. Amazing cast, locations and impossible stunts. Would have enjoyed it more with less stupid comments between Hobbs and Shaw and a new soundtrack. Not worth watching a second time.
if a stand alone movie it would have been great but as part of the f&f series it falls short for me.
It could of been better if it had fast and furious characters
Loved this movie! The whole cast really brought the story line together. ALOT of suprises that are not in any of the previews! Go see it and stay thru the credits!
While it was good to see an action - packed film, there wasn't anything new or original. The nice surprises with the cameos was a nice touch, and the reference to the 'Italian Job' was cool too. The Kevin Hart appearance was interesting, but you could tell he phoned in his performance for the two scenes he was in, and was obviously filmed at two different times given his haircut being completely different in both scenes. Not that he couldn't get a haircut, but it was easy to see that he was written into the movie at the last minute. Other than that it was good to watch, but if you can wait for it to come on TV, then you're not missing anything.
it was much better than I expected, I like the f&f series and this is a good spin-off.
So unbelievably unbelievable. It's a cartoon. Music was terrible, action scenes was mediocre. It's just so over the top and runs too long. I actually had low expectations for this movie and I was still disappointed. If you go just make sure you drink plenty alcohol first.
No spirit of the F&F franchise. Too much campy humor.
vanessa kirby was the best part of this movie. the rock is way to in to himself. better actor when he wasn't so steroid out.
couldn't here 5he movie to many people talking need a refund. or a rewatch
Metacritic
The two leads' highly competitive shtick is more amusing than not — the insults fly hot and heavy — as are the outrageously adverse predicaments over which they invariably manage to gain an upper hand. Director Leitch figuratively winks at the audience and elbows it in the ribs as he has his characters break the laws of physics time and time again as they confront a thoroughly preposterous lineup of physical dilemmas one after another.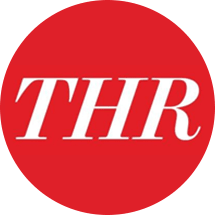 Todd McCarthy
The Hollywood Reporter
Hobbs Shaw is a ridiculous movie, and sometimes it's in the best way. I laughed at the audacity of its stunts, while shaking my head a little bit at their silliness. But I also despaired a little bit when I checked the time at what felt like it might be the climax and discovered there was still an hour to go.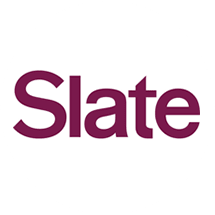 Hobbs Shaw is the movie version of a replacement-level player. It is adequate, but not exceptional. It's the baseline version of what one of these movies should be, now that they're not about undercover cops chasing thieves anymore.