Atom User Reviews for Fantasy Island
POPULAR TAGS
#surprising
#fantasy
#clever
#justokay
#creepy
#notmyfave
#intense
#boring
#heartpounding
#datenight
#great
#greatcast
#plottwist
#actionpacked
#cliché
#horrible
#lol
#snoozefest
#slow
#bad
It's not the old Fantasy Island where everyone makes it out alive. 😳
Definitely worth the watch!
Michael pena was great in this movie. could of been alot better. some of the other actors didnt do such a great job. it was ok . bullying, gay ,unnecessary for this kind of movie . could of been a great movie
So good, kept me on my toes and the ending was so unexpected!
Not the usual "Blumhouse" movie but definitely one of my favorites!! Love the ending
Way too long and too much going on. It was fun for a while, but the script was borderline nonsensical and got bogged down in too many characters and twists.
Worst movie ever. A huge waste of time. I laughed throughout the entire movie.
This movie taught me something DONT life in fear or regret LIVE LIFE
I kind of felt solved it when The Totoro was chasing the girls but not try kill one so I had doubts at that time she was involved in some way
This movie was terrible. We had such high hopes for it but it falls so flat on its face. And if you're familiar with the TV show, well it's nothing like it but it never claimed to be. The twist in it is actually pretty good but it can't save the fact you wasted an hour and a half on this garbage. It may have been better if they went all in and made it a rated R horror film. It's not scary, it's not creepy, it's not much of anything. My wife feel asleep at one point and I found myself just loosing interest at times.
Wasn't what I expected, not too bad good date night movie!
If you grew up watching the show Fantasy Island, you're going to feel compelled to see this movie, lol, that why I went to see it. The ending has a " Oh ok " moment. Should have just been a Netflix or Amazon Movie 🍿
Worst movie I've ever seen.
Just a movie , wasn't bad or great, only good because of Michael Pena
Is an amazing and a very intence movie . Better than expected .
I remember the original tv series and was curious about this movie. After watching this it is okay. Unfortunately the movie doesn't stick the landing. The third act almost completely undoes the narrative leading up to it. Maybe next time.
We liked it!! Will definitely see the sequel too
A fresh spin on horror compared to recent runs. Descent movie and cast plus beach vibes!
I wish I could have a refund! Worst movie ever
Could've been better. Was only good towards the last like 15-20 minutes of the movie
It wasn't what I expected. The movie had a lot going on. The story was diverted with the underline plot of mystery which led to an anti climatic moment. The reasoning and solution clashed with cheesiness. A total cliche
If your a fan of the original series, this movie makes more sense. I for one liked it as did my wife..
Movie was a decent watch . The big flaws I had with the movie were not a single likable character except for one , the drama in it kind of was unnecessary, was very confusing .
I really enjoyed the plot of the movie, but for as much as they build it up the ending was a let down.
This felt like a remake of a basic plot in a another movie.
Is okay different a bit more funny not scary at all. But it did entertain.
Movie was really good. Don't know why it has such a low rating. The movie was very creative. Really enjoyed the plot must focus in order to understand it. Love the cast!
Has twist but horrible acting
It was dragged on too long and there were too many"plot twists" to the point where the main one wasn't even a surprise anymore... should've stayed home
Should have skipped this one!
It had a very nice unforgettable twist
So ...so. Went in not expecting much. Story line got confusing much of the time. Not the Fantasy Island I remember.
Could have been more scary or more surprising
OK for a "bad" horror movie...sort of...
Blumhouse tends to make better than this
Was expecting more from this movie! But I guess not all fantasy are good to fulfill!!
Not as scary I would of hoped , Kinda confusing with the different paths but when it was a dope plot twist.
One of the worse movies I've seen in my life.
I actually liked about 2 thirds of it and it does help if you liked the television series that it was based on or at least it will help you to catch some of the inside jokes.
Felt very random. There were good moments and surprises here there but over all, just thrown together. I'd see it again in some down time or after a drunk night with friends for fun. LoL
Metacritic
If this were the feature-length pilot episode for some cheap reboot on a streaming service — which is what it feels like — a generous viewer might half-heartedly agree to tune in next week and see if things get more interesting. But on the big screen? A sequel would be less welcome than a new episode of, say, Charlie's Angels. Or Starsky Hutch.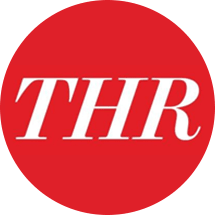 John DeFore
The Hollywood Reporter
Fantasy Island is the sort of inept, forgettable disaster that doesn't even induce so-bad-it's-good chuckles.
Tim Grierson
Screen Daily
Fantasy Island is a failure on nearly every level.
Chris Evangelista
Slashfilm