Find Movie Theaters & Showtimes
for
near
Set your location to find movies & theaters nearby
in
COMING SOON
Check back soon for more information.
Videos & Photos
Home video trailer for this animated film

(02:31)

Interview: Bill Murray "On the film's attention to detail"

(00:39)
Movie Info & Cast
Synopsis
Mr. and Mrs. Fox live an idyllic home life with their son Ash and visiting young nephew Kristopherson. But after 12 years, the bucolic existence proves too much for Mr Fox's wild animal instincts. Soon he slips back into his old ways as a sneaky chicken thief and in doing so, endangers not only his beloved family, but the whole animal community. Trapped underground and with not enough food to go around, the animals band together to fight against the evil Farmers -- Boggis, Bunce and Bean -- who are determined to capture the audacious, fantastic Mr. Fox at any cost.
Cast
George Clooney
Meryl Streep
Jason Schwartzman
Bill Murray
Wallace Wolodarsky
Eric Chase Anderson
Michael Gambon
Willem Dafoe
Owen Wilson
Jarvis Cocker
Did You Know?
Trivia
It was rumored that Cate Blanchett was originally the voice of Mrs. Fox, but was replaced by Meryl Streep. According to Wes Anderson, however, he had spoken to Blanchett about the part around the time of filming The Life Aquatic with Steve Zissou (2004), but never got further than that: "I think that was on the Internet before it was really meant to be. For a long time there were versions of the cast out there that were not very accurate."
See more »
Goofs
The film is clearly set in England, according to Mr. Fox's morning paper and other clues. However the wolf's Alpine backdrop more resembles the Canadian Rocky Mountains and Kiley is a North American opossum. There are no opossums or any marsupial relatives native to Europe. On the wackbat-trophy's champion list, there is an "M.K. Silvery-Marmoset" which is a creature found only in very limited areas in Brazil.
See more »
Quotes
Mr. Fox: Alright, let's start planning. Who knows shorthand?
Rabbit: I'm fast.
Mr. Fox: You bet you are. Linda?
Linda Otter: Got it.
Mr. Fox: Beaver! Castor Fiber!
Beaver: I can chew through wood.
Mr. Fox: Amazing! Linda!
Linda Otter: Got it.
Mr. Fox: Badger! Meles Meles!
Badger: Demolitions expert.
Mr. Fox: What? Since when?
[Linda raises her hand]
Badger: Explosions! Flames! Burning things!
Mr. Fox: Demolitions expert! OK! Linda?
Linda Otter: Got it.
[grabs Weasel]
Mr. Fox: WEASEL! MUSTELA NIVALIS!
Weasel: Stop yelling!
Mr. Fox: Ha! Ha-ha! Whoo! Okay. Ash, you and Agnes team up with these little kids and form some KP unit to keep this sewer clean. It's good for morale.
Ash: Done.
[turns to Agnes]
Ash: What's KP?
Agnes: I think it means janitors.
Mr. Fox: Great! Linda! Lutra Lutra - you got some dry paper?
[Ash spits]
Field Mouse: Hey-hey! I wanna go with you! I wanna fight!
Mr. Fox: Good, fabulous! Microtus pennsylvanicus!
[the field mouse laughs]
[she holds up some paper]
Mr. Fox: Here we go. Mole! Talpa Europea! What d'you got?
Mole: I can see in the dark.
Mr. Fox: That's incredible! We can use that! Linda?
Linda Otter: Got it.
Mr. Fox: Rabbit! Oryctolagus Cuniculus!
See more »
Atom User Reviews
Metacritic
Anderson has created a world as stylized and inventive as anything he's done... Fox is a visual delight.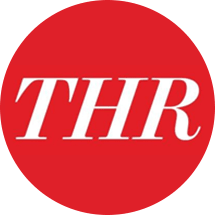 Sheri Linden
The Hollywood Reporter
Witty and wonderful, Fantastic Mr. Fox is the perfect Thanksgiving entertainment.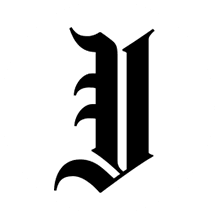 Steven Rea
Philadelphia Inquirer
An adventure in pure imagination that plays to the smart kid in all of us.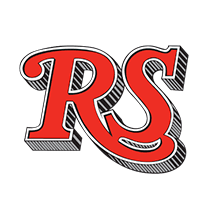 Peter Travers
Rolling Stone