Atom User Reviews for Fantastic Beasts: The Secrets of Dumbledore
POPULAR TAGS
#fantasy
#greatcast
#greatvisualfx
#mustsee
#familyfriendly
#great
#seeingitagain
#clever
#blockbuster
#epic
#actionpacked
#surprising
#allthefeels
#intense
#datenight
#justokay
#slow
#<3
#mustseebro
#notmyfave
there was no reason to make dubmldore gay and out jonny depo back in
The story was great except for "slipping" into the plot that Dumbledore is gay. I have nothing against gay people, but I'm tired of it in every story. And now you've incorporated this into a story originally intended for children. You're ruining our kids.
Walked out it was so boring
Big fan of Harry Potter very upset how they changed some of the storyline to fit whatever agenda they felt was necessary.
Disappointed in some of the unnecessary content. #Sellout!
I haven't seen the movie.
A great adventure and fantasy film. As much as Johnny Depp is missed in this, I think Mads Mikkelsen did a great job as grindelwald. Definitely a must see
Lazy storytelling and boring. Missing magic.
Was excited to see another Harry Potter especially about Dumbledore but honestly did not have the same feel or spark. Was slow and honestly all over the place. Too much going on and not enough character development.
This Franchise should end
Terrible movie. The morning plot was very boring.
Jessica Williams is hands down the best thing about the movie. The story felt a bit disjointed, sort of like a quilt cut apart and sewn back together after finding a bad spot in the material. Mads is a fine actor, but it's a pretty jarring recast. I think this script missed a lot of opportunities and no where near covered Dumbledor's secrets. Needs more fantastic beasts!~
Well the storyline wasn't really there which I guess is a part of the movie. Had random pieces put together
it was really good. I enjoyed it.
The writers and directors made great use of sets, costumes, and emotion. Fantastic Beasts packs a velvet punch!
Cash grab from any HP fans - every bit of the movie seemed so random and abrupt.
Very underwhelming not enough action
Although it was a simple story, it was a nice story and very well done. More fantastic beasts please. No agenda in the movie. Just enjoy and think for yourself
Slow but good for Harry Potter fans… story won't make sense if you haven't seen the other movies or dived into the details of the whole series.
I didn't understand the plot in the beginning and not really engaged .
I thought all the actors did great and especially the one that played Albus Dumbledore I really think they pointed out exactly who he was even from the Harry Potter series wonderful movie definitely would watch again
Didn't expected this from Yates .. boring screenplay and didn't utilize the amazing cast at all
Good movie; some funny moments. Great to see with the family. A little slower and more confusing than the other 2 FBs before it, but overall a good movie.
This movie got me in the mood for some butter beer
certainly a movie, but I feel like I'm just... confused?
I enjoyed the entire Harry Potter/Fantastic Beast franchise until now. The movie, while good and worthwhile, went wrong for two reasons. One - Johnny Depp was missing. Two - they sold out by throwing in a real-world political agenda ... might as well have been Disney.
Great movie, sloppy ending. More entertaining than the last movie. Miss Johnny Depp
Johnny Deep would have made this movie SO much better. Such a shame. I kept waiting for the story to pick up but there just wasn't that much action. It was just alright compared to the rest of the films.
While this was an exciting addition to the Harry Potter lineup, replacing Grindelwald because you THOUGHT that Johnny Depp was guilty was a bad move. The new Grindelwald was not as good of a villain. This left a bit to be desired. Having Dumbledore come out was completely unnecessary and tarnished the plotline.
it was simply wonderful. most enjoyable of the series so far.
Idk, why some many people were saying the movie was too slow. I liked the pacing and I loved all the action sequences. Maybe not as interesting to the casual fan, but I think true HP fans will enjoy this film.
My non-Wizarding World loving boyfriend found it boring, but I loved it!
Amazing never disappointed
It's still hard for casual fans to follow but for Harry Potter diehards, this series continues to be well carried out and an amazing expansion to the Wizarding World!
Mads Mikkelsen is my favorite actor of all time, so anything with him is amazing because he just has remarkable talent! Also the chemistry between Jude and Mads was perfect!!! Can't wait for the next movie and rewatching this again! Johnny Depp, who?
The best movie that brings the magic back into our world!
Loved it! Hoping a fourth movie is in the works
Great movie overall! Not perfect but definitely a must watch especially if you've been keeping up with the series!
I want to wait to watch it fully till it comes out but so good to see Newt and Jacob again
This franchise needs to end
Just didn't flow well. Was predictable. Did have a couple good scenes, but you can get most the movie from the trailer. Also if you weren't aware Dumbledore was gay, they will make sure you know. Lol
Very good but I like Johnny Depp performance better. Slow at first but still entertaining
The movie lacked action or a real storyline. The whole movie was about a scorned lover
Metacritic
It's a happy task to report that Fantastic Beasts: The Secrets of Dumbledore is a marked improvement on "Crimes."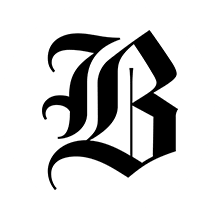 Dumbledore feels like an improvement, at least, on the joyless, enervating slog of 2018's Crimes of Grindelwald; it's nimbler and sweeter and more cohesive in its storyline. And the cast, less trapped in a fug of half-formed symbolism and subplots, are allowed realer and more romantic stakes.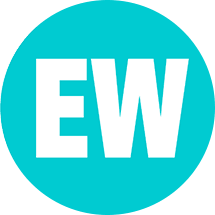 Leah Greenblatt
Entertainment Weekly
The most bewildering thing about The Secrets Of Dumbledore is how superfluous each of its ideas feel in relationship to one another. There are countless globe-trotting international characters, worlds-within-worlds, and constantly competing historical, political, and mythological references, but they all fizzle because their ill-considered stakes never seem fully realized.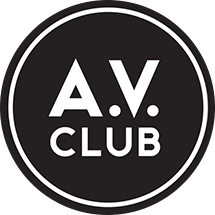 Tomris Laffly
The A.V. Club