Atom User Reviews for Fantastic Beasts: The Crimes of Grindelwald
POPULAR TAGS
#fantasy
#greatvisualfx
#greatcast
#mustsee
#epic
#great
#actionpacked
#surprising
#seeingitagain
#cliffhanger
#intense
#familyfriendly
#clever
#allthefeels
#blockbuster
#justokay
#datenight
#heartpounding
#mustseebro
#slow
Confusing and disjointed. Spent most of the movie waiting for things to come together and make sense. Was really looking forward to this sequel but it turned out to be very disappointing.
For the lore of the Wizarding World I give it a 8 out of 10 but the actual story and plot of this movie 4 out of 10. If I had to sum it up in one phrase "Pick a lane and stay in it!".
Too much cram. Poor flow.
The movie showed a great variety of visuals that was pleasing to the eye and somewhat shocked some fans whom could put together the details. The Crimes of Grindelwald lacks supporting details to explain the story in a more understanding manner that left me lost the entire movie, although i'm sure most questions will be answered with the multiple follow up movies.
too much stuff for the sake of creating a world. seems all over the place.its gonna take some time to build this franchisee
needs to explain the story more.
It's great on its own if you don't try too hard to put it in a neat little spot in the HP timeline. I'm going to withhold full judgment until we get the next few films.
I'm a Harry Potter fanatic, I loved the first fantastic beasts movie however was a little let down by this one. The movie was good, but I feel like it was dragged out. It just didn't meet my expectations of what it was going to be.
The cast is fantastic, including Depp. I've never been a fan of the Tina character. There is a lot going on and some things could've been cut but overall the movie was fun and I've watched it twice already.
Was it a great movie, no. Was it entertaining and engaging? Yes.
One of the few movies I dislike. Very boring
Apparently, most of my friends did not care for this movie, as it tried to put in way too much in too short of a time. However, i was on an acid trip, and so the movie was pretty great and kept me fully entertained.
A lot of story gap leaps. Totally disjointed and not entertaining. No emotional moments had substance . It's prettttty bad. Special effects are on point though
The most visually pleasing movie from the Harry Potter world, but the plot really falls apart. Some members do things for no reason but the movie makes a whole deal about it. I'd say a definite watch, but it does feel like a movie to just set up the next one. Do watch it for how cool the spells look.
I enjoyed the movie a lot, but wish it didn't leave things so unresolved at the end. I know there's going to be a sequel, but it really feels like it just stopped in the middle. There was less of the "Fantastic Beasts" in this one, too - it concentrated more on the people.
There's plenty of action and wizardry for potter fans. Some plot elements could have been edited out to make the plot less complicated. However, when the movie ended I was curious and excited about the next installment.
The opening was too dark and just moved too much but the rest was good. Confused about the son knowing who he really. is?
Fantastic - questions answered, new questions, amazing effects!
Beautifully done. The plot can be slow but it is helping build up for the next one. I enjoyed it and can't wait for the next one.
Great twists. Can't wait for the sequel.
Good movie but dragged a bit. For a stand alone movie some good cinmatics but not must investment into characters. Plot just plodded on. Seem like a sequel.
I enjoyed it! It sets you up for the next movie for sure. I will have to watch again because there are some characters and connections I need to figure out. You really do have to know the Harry Potter series. I feel the last 20 minutes were rushed. In the cemetery, it could have explained things a little more. Overall loved it and can't wait for the next one!
Not the best it could have been, but was exactly what I was expecting. Strong leads, but forgettable characters.
Some parts were good like the special effects but, seems like it was a great build up to go see the next movie. Some parts didn't even seem like they needed to be part of the movie.
sorry but not even johnny depp could save this movie.
Slow and dramatic, and those drama points are even done well. They need to step it up.
Had no idea what was going on the whole movie... no proper plot, seemed like they all just somehow ended up at the last scene
Hahahahahahaha what the fucjcj
Dragged the story. The first movie was good because it got to the point. The last 10 mins of the movie made more sense.
The acting was boring!! More effects with animals then concentrating on the personalities of the actors. We found it confusing!
Rather slow. Not a movie to see if you had not seen all the other Harry Potter films. I love Harry Potter so I enjoyed the filled in back story but my husbsnd had not seen the Potter movies and was totally lost. He found it quite boring.
Loved it cant wait for the next ones to come to reveal what events are connected and everything that has and will happen.
I was lost in the storyline and almost feel asleep couple times. Needed more action.
Too much going on. Amateur camera work at times. First one was much better developing characters. This one was all over the place.
Metacritic
The first Fantastic Beasts was a bit of a mess. The second one is actively bad. The longer this spinoff franchise goes on, the more damage it does to the legacy of the Harry Potter series — which knew not to overstay its welcome. Fantastic Beasts 2 has plenty of spells, wands, and wizards — and absolutely no magic whatsoever.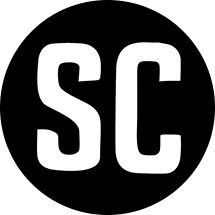 There's real magic here, and nothing fake about the emotions which guide it.
Fionnuala Halligan
Screen Daily
The sequel has better and at times galvanizing special effects, a darker tone and a high-stakes battle between good and evil. Best of all, its characters are more vibrantly drawn, and tangled in relationships that range from delightful to lethal.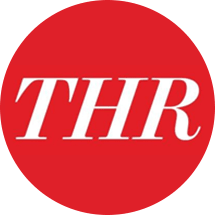 Caryn James
The Hollywood Reporter