Atom User Reviews for Fantastic Beasts and Where to Find Them
POPULAR TAGS
#magical
#fantastic
#fun
#great
#epic
#clever
#original
#mustseebro
#<3
#amazing
#adventurous
#beautiful
#wonderful
#mustsee
#iloveit
#surprising
#nostalgic
#blockbuster
#plottwist
#wow
Definitely a must see especially if you enjoyed any of the HP movies!
pretty ok movie, liked the action and creatures. can't compare to hp's storylines though.
I can't wait for the next movie!!!
Too long and hard to follow
Can't wait see more I wish there's another part to the story
I liked the movie, but I felt that it is too long and i got bored in some times
The movie is great and it all connect Harry Potter...but it's before Harry Potter.
it waa ok. special effects tried to overshadow the story line and it was almost successful.
Didn't expect American actors & also I left during cause I was so tired lol I gotta see it again
About 1/3 of the movie was just CG generated images of fantastic beasts which really didnt add much to the story. I enjoyed watching the movie, but felt it was lacking a good bit of substance. A lot of pretty and entertaining images, though.
I was disappointed. It lacked a lot, and was mostly uninspired. Not the Harry Potter world I've come to love. Dry characters employing even dryer magic.
a fun movie that allows for future fun to come.
you don't find it wow in any fronts
loved it!! Harry potter for the new genration
It was good, but not enough character development.
The movie was a bit confusing. The story line seemed to have not been fully developed.
No need to be a Harry Potter fan this movie is fantastic all on its own!!
If your a Harry Potter fan, this is a must see
it was definitely better than what I expected it to be and I hope they are going to make a second one I would love to see that
ICONIC TBH. Filled the HP void. Must see.
everything I thought it would be , JK Rowling made my heart explode with happy
It was fantastic, of course!
This was everything I wanted and more!
Blew my mind!! No clashing with the original story and great new storyline! Honestly probably gonna watch it again in theaters.
I literally could not contain myself
best movie ive seen in a long time, if not ever.
Amazing I felt like a kid again.
Joann created a brand new world for the wizarding community to enjoy.
This movie is amazing!!!!
It 1927 everyone should have been smoking other than that really good movie
amazing....must see in 3d
A bit odd to hear all the spells in an American accent but so cool.
So this movie is pretty good. But that's the problem, it's just good. There's an issue when you're on the stepping stones of the Harry Potter movies and the movie (although quite entertaining) makes us leave the theater going "meh". It's not something to miss though, we even get a magic fight right at the beginning. I think for the next films they should take a more unpredictable route to really keep us on our toes. We'll just have to see, next time.
I am Planning My next trip. My Newt costume went over amazing!
You have to go see this! Just might be better than some of the Harry Potter movies!
Thank you J.K. Rowling!!! 😍🤓💕☇
I LOVED IT !!!!!!!!!!!!!!!!!!!!!!!!!!!
This movie is an absolute snore fest, offering no redeeming qualities or likable characters. Those expecting anywhere near the same "magic" that the Harry Potter series provided, prepare to be disappointed.
Metacritic
Invention and effects are the name of the game here, predictably, and this world invites us in as effectively as the best of the Potter episodes.... Somewhat less effective is the film's character-bonding agenda.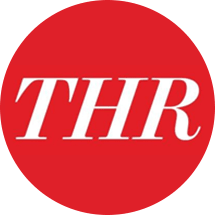 John DeFore
The Hollywood Reporter
Like the wizarding movies to which it's connected, Fantastic Beasts is better the darker it gets, especially in a robust final reel where the film fully hits its stride.
Tim Grierson
Screen Daily
Fantastic Beasts is a good movie, and offers a fun and inventive return to Rowling's wizarding world, but it could have been a better movie if didn't waste so much time setting up a new franchise.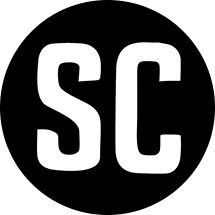 E. Oliver Whitney
ScreenCrush