Atom User Reviews for Fantastic Beasts and Where to Find Them
POPULAR TAGS
#magical
#fantastic
#fun
#great
#epic
#clever
#mustseebro
#original
#<3
#amazing
#adventurous
#beautiful
#wonderful
#mustsee
#iloveit
#surprising
#nostalgic
#blockbuster
#plottwist
#wow
Definitely a must see especially if you enjoyed any of the HP movies!
pretty ok movie, liked the action and creatures. can't compare to hp's storylines though.
I can't wait for the next movie!!!
good to see something new
I admired the intimate personal relationships the characters had founded. The movie does not delve deep into the mystical world of the beasts, but if you relish in the Roaring 20's scene, this movie will pique your interest.
Okay for a stand alone but it seemed to miss everything that made the Harry Potter series great. I wouldn't pay to see it again.
If ya like the Harry Potter series, then definitely watch this movie. It's worth it.
This fun look into the history of the Wizarding World is a must-see for anyone who waited patiently for their Hogwarts letter.
IT JK ROWLING WHAT MORE CAN BE SAID YOU SHOULD KNOW IT WAS AMAZING !!!!!!!!!!!!!!!!!
Not a Potter hangover completely but can hold its ground. You will enjoy more if you watch it as a movie of its own. Disjointed in between but makes up for the most of it. Can look forward to the next one.
enjoyed look forward to the next
Fantastic Beasts is a very interesting property as it's completely on its own original legs. It has no source material at all and manages to do just fine without it. Interesting characters both human and beastly alike keep the adventure and story moving. The plot is fairly linear being round up all the Beasts and figure out who the villain is by the credits. Along with that the only other criticism I can say is the villain somewhat just appears out of nowhere. There's not an established villain in this movie as there's not much lore intimidating you like there is with Voldemort. Here the villain just sort of comes out of the woodwork in the last 20 minutes and you're left wondering why no more villainy was being done the entire time?! It's still a great movie with a lot of heart and love of nature and is certainly worth seeing.
I've got to say, this is the second well done universe development this year. First there was Rogue One (also a must see) and now this quite "fantastic" film. Both of which were truly original and added to the story and reality of their universes. The years to come look bright with films like these on the horizon!
Great movie! Must see if a fan of Harry Potter!!!!
I wish they picked a different male lead but enjoyable if your a fan
I can't wait to see more from this series!
This movie is a must see for anyone who loves the wizarding world
It makes me feel like a kid again, seeing something so imaginative and love how I got so caught up in the movie.
A great new door opened to the Wizarding World. A more grown-up view of the world shared by the Harry Potter and the other loveable characters already given to us JK Rowling. I will definitely see it again!
Understated in some good places. I can finally read spoiler articles!
if you are expecting a tradition Harry Potter movie you will be disappointed. but if you just enjoy the world or magic and wizardry it's amazing. I love this movie and it was well done.
Fantastic Beasts is a film that has a sloppy narrative and uninteresting characters, but contains magnificent world building and a wonderful first act.
What an amazing fun movie!!
Great movie. Glad they made a similar movie based off of the Harry Potter books, and movies. kiddos loved it.
Fantastic Beast and Where To Find Them is the perfect way that they could have brought the Wizarding World back to the big Screen. Any body who is a fan of the original Harry Potter movies should go see this Fantastic movie.
Hard to really rate this movie considering it bored me to sleep and I missed at least 10 min.
Other than making Americans out to being ruthless, senseless wand slinging dictators, it was a great addition to the world of wizardry
monsters were well imagined, but the main character was slow and awkward
One time good movie. Also, expecting the sequel release too.
I loved this movie and would see it multiple times again in the future!
There's no emotion from the characters...they are all rather mild even when there should be some excitement they seem medicated...couple of plot ideas that didn't get the twist they were hoping for...wish I had waited for the Blu-ray
movie was awesome, I would recommend it
Brought wizarding world of Harry Potter to a new dimension. Had my attention every second.
Metacritic
We can all use more magic in our lives, and that promise is fulfilled quite delightfully at first. But extravagant creatures of digital descent can?t sustain a story that does little more than set the scene for a long string of sequels.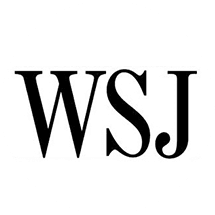 Joe Morgenstern
Wall Street Journal
Yates and Rowling skillfully weave their bleak ? and very blunt-edged ? message into the fabric of the story. It might be wildly out of place in a fantasy aimed at tweens, but it?s a welcome change from the usual vapid blockbuster.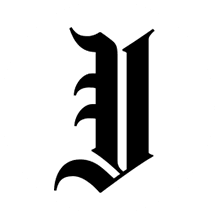 Tirdad Derakhshani
Philadelphia Inquirer
Invention and effects are the name of the game here, predictably, and this world invites us in as effectively as the best of the Potter episodes.... Somewhat less effective is the film's character-bonding agenda.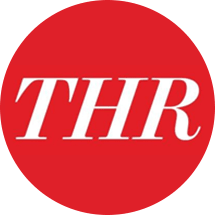 John DeFore
The Hollywood Reporter