Atom User Reviews for Evil Dead Rise
POPULAR TAGS
#gory
#intense
#creepy
#terrifying
#mustsee
#greatvisualfx
#heartpounding
#leavekidsathome
#great
#greatcast
#clever
#datenight
#mustseebro
#seeingitagain
#actionpacked
#lol
#funny
#predictable
#epic
#blockbuster
Was a great tribute the evil dead franchise. Love to see horror movies making a solid return.
Unexpected ending. Not predictable. Gore was awesome. I just really liked it. Low key creepy with good jump scares.
Yes there a lot of gore and blood but it's not that scary at all of anything the audience at the theater laugh more then got scared
Trash. Not scary like the original or 2013, and not campy like 2 or AoD. Bland, corporate garbage
The trailers looked so good but the evil dead with Jane levy is waaaaaaay better. This one fell flat
I almost vomited a few times during the movie, and definitely LEAVE THE KIDS AT HOME!!! There might be kids in the movie, but this is gory, and most definitely not for children. It's Rated R for a reason.
Great film for Evil Dead Fans! Well written and directed. Fun movie overall.
Dude....hear me out.... THIS IS HOW YOU MAKE A HORROR MOVIE, lol literally makes smile feel like child play. This was an incredible sequel to the franchise
THE SCARIEST MOVE IVE SEEN IN YEARSS!!!! Had low expectations this movie AND DEFINITELY SURPRISED HOW GREAT IT WAS
Great gore, but the story line was meh
THIS IS DEFINITELY THE BEST HORROR MOVIE OF 2023!!!
Really love the quality of the movie.
The females was scary but I ain't jump one time
awesome! if you love evil dead, then you must watch this
Fun movie to watch, not supa great and not supa bad, only thing I really hated was the people talking in the theater
Epic Intro. Intense with that old school Evil Dead Charm. Saw it twice. Loved it!!
needed Ash, i know they wanted to get away from that but it is not evil dead without him
it was a decent movie it scary at all but for what it was as a sequel I can't complain too much
Typical zombie style movie
Good movie but the end sucks
Feel like there should of been an attack from everyone that was Killed but besides that I loved it 🙌🏽
It was more funny than scary sometimes. And They did a lot of things that lacked common sense. But it was good.
Creepy movie didn't expect sooo much blood! If you have a weak stomach about blood, don't watch!
Has many aspects of the older evil dead movies
This was a poorly written movie just full of blood and gore no story
It was more gory than scary
A fun horror movie going experience, must see with a large audience. It's theme of motherhood makes it the perfect movie for Mother's Day.
This movie didn't disappoint, just as good if not better than Evil Dead from 10 years ago. It was intense and had plenty of jump-scare moments that freaked me out. I really enjoyed this flick, it kept me on the edge of my seat and I love how it all came together in the end. I highly recommend for any horror fan.
Must see in the D-BOX format
like lots of horror movies out right now, definitely a cash grab. but at least the acting was good. no complaints really. it held my attention all throughout. but the other ones were definitely better.
Don't take the elevator in an earthquake
sCARYyyyyyy! But really well done !!!
It had the same elements to the original movies but more modern great gore and blood scenes also good mix in with the ending and beginning.
I'm a little biased but I really liked it. yeah story was weak but most evil dead stories are very similar you don't need a repetition of it. The movie is still very groovy.
Good movie! Super gory it made me laugh a lot lol
It's good keep the gore from the original movie 🧟‍♂️
Left a bit to desire. The last iteration had a better story plot. Great movie just felt like it was missing something.
If you're a fan of the Evil Dead series then you'll like this entry.
More gore than scare, had some nice jump scares. There was also some nice laughter moments. Definitely recommend if you can handle gore!
The epic gore fest you should expect
A must see for Evil Dead fans!
Metacritic
At any rate, Lee Cronin's Evil Dead Rise take on the Deadite universe is better than Alvarez's but remains considerably below that of Sam Raimi, who helmed the original trilogy.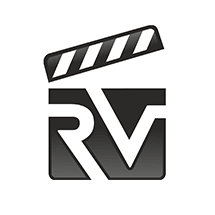 James Berardinelli
ReelViews
Evil Dead Rises is not quite so unambiguously comic as that early work, but Cronin never forgets we are here to have a bloody good time.
Donald Clarke
The Irish Times