Atom User Reviews for Everything Everywhere All At Once
POPULAR TAGS
#original
#mustsee
#actionpacked
#hilarious
#greatcast
#surprising
#smart
#epic
#seeingitagain
#allthefeels
#clever
#greatvisualfx
#intense
#masterpiece
#inspiring
#great
#awardbuzz
#mustseebro
#indiehit
#fantasy
I enjoyed every minute of the movie. Great cast and original story telling. A hidden gem in the movie theatres right now.
Literally took the concept of everything and made a masterpiece! Loved it so much please watch this movie ASAP!
This movie was the most original concept I've seen in a long time. It blew me away that the writers and directors could tug on so many emotions both positive and negative and bring into balance what life is really about. A truly beautiful and raw movie.
Absolutely incredible! Michelle Yeoh is the GOAT.
A movie for our generation.
My girlfriend and I were emotionally destroyed by this movie
Do not watch this movie 😡. I wasted my money, by far the worst movie of all time.
The most life-affirming and emotionally vulnerable you can feel this year.
Laugh out loud hilarious, but to my surprise it brought me to tears as well. Aside from all the zany visuals and crazy concepts there is a lot of heart.
Truly a masterpiece, I was so scrambled in the beginning just like the character would be and honestly explaining it to my friend would probably make me sound like I was on Hallucinogens but this movie was truly an experience and art. I found emotional invocation and humor to be so well incorporated throughout so many sequences in this film. You really just had to let yourself go with it and absorb that artistry. Nothing matters so why not check out this movie for yourselves?
Unlike anything I've ever seen on screen. In the best of possible ways.
I don't think I've cried at a movie like this in YEARS. 10/10. Go see it. It's phenomenal and heartfelt and silly and I can't recommend it enough
Beautiful film. It will definitely be on my top 10 list of 2022
Seriously one of the most amazing films I've ever seen
Daniels' put together what might be one of the greatest depictions of the multiverse. This film was jam packed and unfolded itself beautifully. All of your questions are answered by the end of the film. A must see and one of the top movies of the year.
An awesome movie that has made me laugh, cry, be shocked with disbelief and etc. It's quite uplifting to see some of these views on familial ties, love, & meaning of life.
It's a crazy movie with a lot of heart. The runtime feels long but it's totally worth it.
Best movie I have seen in theatre's since parasite! Seriously please go see it. It's funny as hell and very clever. Has great martial arts scenes as well.
Must WATCH again! Absolutely loved every minute!! MASTERPIECE
This movie is the movie I've been waiting for for a long time!! Super original and it gives you all the feels! One minute you're laughing and the next you're crying. This movie is like a therapy session packed into 2 hours! Must watch it again!
Definitely movie of the year
This movie was so unique and hard to describe. So many twists and turns and such a great movie. LOVED it!
the movie title describes this movie to a tee & somewhere along the line, the message got lost in transition. It was entertaining tho.
OMG! The title says it all! This movie is not only hilarious, but has a crazy amazing message of love in relationships. Cleverly done!
Insanely creative and perfectly executed
If you were raised with parents that have very high expectations of you, then this movie is for you.
walked out knowing it was an all time favorite, please see this movie.
An absolutely surprising show in the best way possible. We loved every moment of it. I can't wait to see it again and for it to come out so I can buy it. All of the feels. I can't recommend this movie more.
Never before have I experience so many different intense emotions during a film. Absolutely a must see. Landed firmly in my top 5 movies that I've seen in theaters.
Probably one of the worst movies I've seen. It was just way too much. Some funny moments but besides that, did not enjoy it.
Horrible confusing . Don't watch this . Sucked so bad
The moment you lose focus watching this movie, just leave the theater lol
this was the most fantastic, entertaining & fun film i've enjoyed.
This felt like it borrowed a lot from different genres but still came with some weird original ideas that made a good compelling story.
Don't take your grandma 😬
This film is amazing. It shows the depths of depression in such a new and layered way. This film touched me in a way I can barely describe. I watched this film and saw myself and finally felt like someone understood how I work, how my brain works & how deep and confusing and raw and ugly and beautiful my emotions are and can be. I don't know if you'll receive what I did but go see it and find out.
Love Michelle Yoeh!! The movie was highly inappropriate for no reason! Just dumb!!
Watched this movie high and man what an amazing film definetly a underrated must see!!
Amazing cinematic life experience
Metacritic
A pure firework display of technical bravado, wild invention, emotional storytelling, comedic genius, action mastery and outstanding performances, Everything Everywhere All At Once is everything cinema was invented for.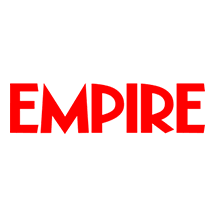 Strange, surreal and unexpectedly sentimental, Everything Everywhere All at Once is genuinely and wildly original -- the kung fu/science fiction/metaphysical action comedy that you didn't know you needed, but just might love.
The actors, particularly the inexhaustible Yeoh, do much of the work to ground what often feels, with its dream logic and layer-cake Inception feints, like a coded story whose secret key you haven't been invited to share.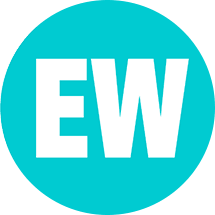 Leah Greenblatt
Entertainment Weekly