Atom User Reviews for Eternals
POPULAR TAGS
#greatcast
#greatvisualfx
#actionpacked
#epic
#surprising
#great
#fantasy
#original
#blockbuster
#mustsee
#seeingitagain
#justokay
#intense
#slow
#notmyfave
#allthefeels
#hilarious
#clever
#mustseebro
#boring
Purposeful storytelling that takes the time to craft a world without sacrificing the character development. Story is not rushed from FX scene to FX scene, which makes it feel like a slower pace compared to other MCU movies, but the cinematography keeps you engaged.
Movie ok, long also please leave the lgbtq out of the movies. I do not want to be feed that agenda in a movie. No need for it
don't believe the fake hate. this movie is amazing. beautifully shot and just a great movie in general. highly recommend
This movie is both beautiful and deep. It inspires conversations about race, religion, responsibility from political figures, and the value of human life. It has some of the most epic scenes seen on screen, that could only be compared with Neon Genesis Evangelion. if you think that Dune looked Epic in scale, you have not seen Eternals.
By far one of the best marvel movies in terms of acting. Action was good. Really good plot as well
Not appropriate for kids.
Definitely not the worst Marvel movie. I loved it!
Very slow. That being said, the effects were great and the atmosphere and set design were incredible. There really wasn't all that much action and only a handful of characters were memorable. Overall it was pretty mediocre.
It's okay, but nothing like the other Marvel movies.
this was a great marvel movie, Wow
Disappointing. Plot was all over the place. Sex scene on a Disney movie?! Not cool!
did not like this movie. such a waste of time and disappointment... the ratings were true that this movie was just not good..
I'm a fan of Chloe Zhao's work. When I heard all the negative reviews, I did not want to believe. Some critics did say that the movie has a lot of personal touches from Zhao, so I went in expecting something more contemplative and poignant. But no, the whole mess of the story and illogical sequences completely ruined it. You can't sell me a lofty idea of humanity when not much emotions and humanity is shown throughout. Also the fighting mechanic and power scale are a big scramble. You won't walk out of this movie feeling inspired, but rather bothered. Really bothered.
I loved all of the Marvel movies, but this one really was terrible, I actually fell a sleep a few times. If you must watch it, wait for Netflix.
not the usual marvel movie. didn't really connect with the story or characters. it's an ok watch
One of the worst movies I've ever seen! Bad acting, bad storyline. Don't waste your money.
Kind of long for no reason but the action parts were great.
Don't believe the hate this movie is getting, it's a good movie.
I don't understand the hate. I found it to be very solid
The start of a bold new franchise.
50/50 on it .. I wouldn't spend your money on it in the theater I'd wait for Disney + it's very slow
Possibly the worst movie I've watched in a decade. Avoid watching this at all costs.
Pedophilia disguised as love
I just exited this amazing movie! My review: It is the most beautiful and artistic marvel movie made to date! The cinematography is illuminating and humanizing to the environment for the watcher. The dialogue is real and invokes pathos focusing on the birth of civilization. It's as if Stanley Kubrick and Ron Howard perfectly merged their storytelling and visuals into a seamless amalgam. It's like an art house movie mated with a superhero flick. Now, the clash of these two genres may be a bit of a shock for the average teenager looking for a comic book action movie. However, for the mature viewer, this film will be a welcome departure from the standard Marvel format. So, ignore the bias Rotten Tomatoes' score. It's obvious the online fanboys are fighting against this dramatic tonal shift. Enjoy mature superhero fare. Cheers to Chloe Xiao for creating a new masterpiece of cinema!
Best parts-MID AND AFTER CREDIT SCENES
Really Boring at times and random scenes that could of been cut from the movie but overall not bad
Boring not worth the watch save your money wait for a better marvel movie.
For someone who has been waiting to see this movie it was just good. Now I give it 4 stars because it was funny but if it wasn't then it would have been a solid 3. The movie lacks to support who the main villain is, throughout the whole movie I was still trying to figure out who was the big and bad. All they did was jump from character to character as if they are also trying to figure who's the bad guy. Now I don't know much about the eternals but fans say they're suppose to be super powerful beings and the movie doesn't really show that, according to the movie the strongest one of them all is Ikaris and they really showed that, because the rest lack their own strength, by that I mean one of the characters can barely do anything unless another character helps them, there was even a point in the movie where ikaris said I could kill you all and none of them objected on that. Overall the movie struggled to grab my attention and struggled to keep the story in line. Hope you guys like it.
Marvels attempt to stay relevant and make something memorable made something forgettable and uninteresting. I wish I could erase this movie from my memory.
good introduction to next chapter in MCU
great movie. just had a little too much going on but it's understandable with a movie introducing so many new characters
Director slows down the pace of the movie too often.
Boring. There's a great story in there, just presented in such a dull way.
It's an okay but not needed Marvel movie. Definitely at the bottom of my MCU list
To Left, must be popular in California
Oh yes let's have another stereotypical Indian character with head bobbing great time be a racist
No plot, only action is the fights crammed in. Truly disappointed.
haaarrrryyyyy😵‍💫😶😵‍💫😶😵‍💫😶
Metacritic
With Eternals, Marvel proves itself to be nothing more than a staid, lumbering black hole.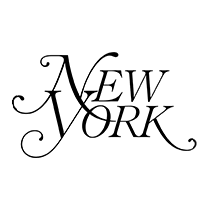 Angelica Jade Bastien
New York Magazine (Vulture)
The looping flashback structure and relaxed, intimate pacing has the odd effect of making the fate of the free world feel a lot less urgent than it probably should; the movie frequently comes off less like a standard MCU tentpole than a metaphysical family drama whose black sheep just happens to be Thanos.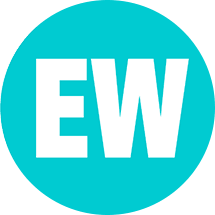 Leah Greenblatt
Entertainment Weekly