Atom User Reviews for Encanto
POPULAR TAGS
#familyfriendly
#inspiring
#kidslovedit
#allthefeels
#great
#mustsee
#original
#hilarious
#greatvisualfx
#beautiful
#seeingitagain
#fantasy
#greatcast
#<3
#epic
#surprising
#clever
#smart
#mustseebro
#blockbuster
Animation is great. But the movie itself is weaker compared to other pixar films. Don't expect another Coco but it's good.
It had a plot twist and something we didn't expect. My family and I loved it!! It's funny and sad at the same time! The animation was awesome and the songs were catchy!! I liked that it wasn't the typical skinny princess. I definitely related to the main character. All in all, it was an awesome movie!
As a Colombian, this movie made me feel heart warm. Many of the traditions shown were the ones I grew up with. We love it🥰🥰
Great movie for the kids. Teaches about families roots
the animation was perfect, the way they did the dancing was too good. very cute and special Disney movie my 16yr old cried a little
Great original story and loved the actors who portrayed the characters.
great movie about family and the love you have for each other
The movie was great and fun and enjoy and safe everyone go see it.
If you loved Coco you'll LOVE Encanto! Absolutely the cutest movie!!!
It was a wonderful experience to see the wonders of Colombia on the big screen.
Must see a great movie for the entire family!!
Fun, plot twist , good laugh !
Great movie with wonderful soundtrack - excellent message about accepting yourself for who you are and not comparing to everyone else.
Disney did it again! A new fav for my family! 💚
family really enjoyed every moment from this movie and not oversaturated with singing.
I loved the movie and I cried a lot too just knowing that this is the reality of so many families that are victims of the violence. I loved it! ❤️
Soundtrack is amazing. Can't get the songs out of my head. Great take on generational trauma and over-all amazing film.
My daughter enjoyed the movie
It has a lot of messages. It is very nice to see with family. Everyone has a gift we just need to discover it. Love it
Overall a great movie with catchy music and a heartwarming story!
Pretty good for people who live in households with controlling martiarchs/patriarchs. They could learn a thing or two.
highly recommend everyone watch it.
Too many characters. Not enough explanation.
Too much music and not enough storyline
The movie is amazing, went to see it with wife and the kids and they loved it. So original with all the great characters choice. All the songs fit the characters great. The movie is exciting thru the whole movie. Is one of those movies that are so good that make you want to watch it again. The kids love it came out signing the songs. Perfect movie 🔥
The movie was cute. It took a while to get to the plot but when it got to the problem it was resolved to fast. And kinda ended abruptly. But I love Lin Manuel Miranda
SPOILER WARNING: It could have more adventure added in the story if Bruno actually ran away and mirabel had to travel and find him. But overall it was a nice story I guess.
Liked the movie. Wish there were fewer songs than a musical.
Wait to watch it on DVD or a stream service, I expected more! I took my 7 yr old daughter to watch it!
I loved the movie and it was a good movie 💯
It was good but felt short and the plot felt a little rushed. I just feel like it could have been better but kids love it and as a kids movie it's pretty good the music is catchy and the animation is great. The representation was good wish it came out when I was a kid 😢😢
Family friendly movie.. we loved the artistic ability.. and attention to detail.. was it live action or a cartoon?
Cute, but It was hard to follow & not sure what the meaning was behind the story
Love the music sang the whole ride home
I love Disney Movies and Lin-Manuel Miranda but this one had one too many songs. Still a great film.
Metacritic
Encanto is just so lovely to look at that its story, while well-told, is almost secondary. You honestly just want to crawl inside the screen, wear Mirabel's swooshing skirts, pet those donkeys, sniff those flowers, and chow down on that grilled corn. Wonder and imagination are in abundant supply.
I found Encanto more aggravating than entertaining.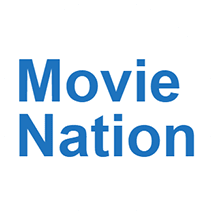 Every character, even minor ones, is well thought out and cast; the eye-popping visual design is not only inspired and mesmerizing but also functional; and memorable songs by Lin-Manuel Miranda and others complement the story perfectly.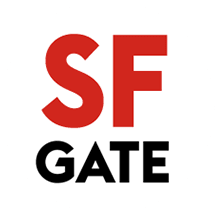 G. Allen Johnson
San Francisco Chronicle