Atom User Reviews for Elvis
POPULAR TAGS
#great
#mustsee
#greatcast
#truestory
#allthefeels
#awardbuzz
#inspiring
#seeingitagain
#blockbuster
#epic
#heartpounding
#intense
#surprising
#elvis
#mustseebro
#awesome
#greatvisualfx
#original
#<3
#datenight
Austin butler was amazing and i love luhrmann's style i wish we could get a longer cut with iconic scenes from other Elvis movies but so far for me this is better than bohemian rhapsody the style of luhrmann goes well with Elvis and i didn't mind the new school music in some parts because it attracts younger audiences that listen to that type of music like myself i am a 18 year old Elvis fan ever since i was 12.
austin butler was phenomenal
It was amazing! My mom and I cried! They did a wonderful job with casting and story telling
So well done. An emotional experience. Austin Butler was amazing!
Amazing performances by Tom Hanks and Austin Butler.
Incredible Movie!! Even if your are not the biggest Elvis fan which I honestly am not. This movie is a must see. It is so beautifully well played. Austin Butler did a phenomenal job playing Elvis. He absolutely killed it in this film.
This young man, Austin Butler was absolutely mesmerizing! Can't wait to see what he does next! What a role of a lifetime to play the king or rock and roll!
Really sheds light on some lesser known controversies surrounding Elvis's death. Great movie!
Great performance by Austin Butler and Tom Hanks! A tribute to Elvis's life.
Austin Bulter is a wonderful Elvis! Tom Hanks makes you believe everything you heard about The Colonel! Great movie!
It was so good I'm going to see it again
One of the best movies I've seen all year. Elvis, the character, was top notch.
The movie was great for what we saw of it. Multiple times the screen went black with only sound. The theater would not rewind it.
fan freaking tactic movie for king!!!!
I love my Elvis my music and movies but this biopic was just okay. I'm a huge fan of Elvis. but it's not my choice for a bio on him. I was let down. that's saying a lot
Austin Butler did an outstanding job as Elvis. It's a must see if you are an Elvis fan especially a Baby Boomer and grew up beside Elvis. It did however, bring back all the sadness I felt at such a tragic loss.
Tom Hanks was the best part of this film. Baz Lurhmann delivers. Elvis and Priscilla could have been better cast.
Austin Butler was crazy so awesome as Elvis!
What a wonderfully made movie of The King!! Learned things I didn't know he went through . My younger son luvd his music mixed with the new generation style .
Loved so awesome would see again❤️
Couldn't imagine playing the King!!! Butler does an awesome job. Man what a movie!
love it , original and great actor
Wasn't the best but I liked it.
OMG!!!Austin Butler was phenomenal!! Give him an Oscar nomination. He really transformed into Elvis. I felt his pain and I truly loved this movie. Everyone should go see this movie.........one of the best movies this year!!!
I was impressed with the actors. I felt like i was watching the real Elvis on screen.
Absolutely incredible!!! Great performance and fantastic film
Wonder movie with great acting and very heartfelt
Very well acted-but a very sad story
Didn't think much initially of this movie, but honestly it was such as good movie. Really opens your eyes to what artists go through and their lives. Elvis was and will always be a legend. May his soul rest peacefully 🙏.
Austin was incredible as Elvis.... Tom Hanks should have list the accent... the story so interesting the manipulation of Parker. Sad. Must see
Absolutely a blast! I think this film is better than Top Gun Maverick.
Loved the transitional style they used throughout the movie! The story was very raw & shows you the impact his life had on him. RIP Elvis Aaron Presley.
Great reminder that No man is self made. Though I'm sure Elvis would have been great even if he partnered with a different promoter, it still stands that he couldn't have done it in his own.
I thought it was long and depressing to be honest. There were some good parts for sure and Austin and Tom Hanks, were phenomenal. I felt some of the information disclosed should have remained private, even though I knew certain things that were revealed. 45 years after he is gone, why tell those things to the public now?
I loved it! I felt Elvis in the Building
Seemed very on target regarding what really transpired based on what I remember when he was alive. Priscilla and Lisa Marie claimed it was on the money. Austin Butler was amazing! Movie is a bit long.
Put aside any inaccuracies (that I don't know about and don't much care about), put aside any shortcomings in Austin Butler's performance (which was extremely challenging for a young actor, even a very good one), and put aside the fact that it's a movie made for a generation with a five-second attention span, and you'll find yourself engrossed in this hypnotic celebration of a man and of music. Rarely are we shown the origins of Rock N Roll, the music that still lives on in the colloquial form of the term "rock star," or what it once represented and still does in the hearts of many. But Baz Luhrmann tries and succeeds at shining a much-needed light on an American tradition, and on the dangers that come with commercializing everything, even a man's soul.
A little long in some areas but worth seeing
Great movie and acting with a lot of music.
Awesome movie with great music and a phenomenal cast!
Great acting and powerful storytelling. Ran a bit long, but a great movie.
Elvis Presley's voice is amazing.
Everything about it was amazing from the props to the cast to the music. Fantastic
I saw the movie 2 times love it.
Metacritic
Elvis seems perfectly content being a glitzy, bejeweled extravaganza, even when the film's nearly three-hour runtime leaves its energy — which never fully recovers after the first half — waning by the end.
Mae Abdulbaki
Screen Rant
Unfortunately, what audiences get from Luhrmann is simply excessive: his fast-cutting super-montage style overpowers the subject matter, and the result is an impressionistic, jumbled highlight reel of Presley's many accomplishments, despite vivid recreations by actor Austin Butler as The King.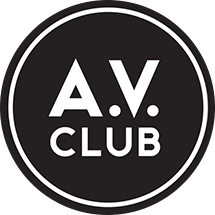 Todd Gilchrist
The A.V. Club
Elvis is the Baz Luhrmanniest film Baz Luhrmann has made yet, a compilation of his greatest filmmaking hits, all employed for a film as excessive and grandiose as Elvis himself. Though the framing device doesn't always work, Austin Butler's stunning performance, lavish production design, and comic book-like editing make for a movie not unlike one of Elvis' own — full of personality, kind of empty, but undeniably enjoyable.
Rafael Motamayor
Slashfilm