Atom User Reviews for Elemental
POPULAR TAGS
#familyfriendly
#lovestory
#allthefeels
#kidslovedit
#inspiring
#great
#mustsee
#hilarious
#<3
#cute
#datenight
#original
#seeingitagain
#clever
#greatvisualfx
#lol
#fantasy
#heartpounding
#epic
#mustseebro
Elemental is more of a rom-com for kids than anything else. While the movie had a great moments it is not the summer animated blockbuster I was expecting from Disney and Pixar. I don't see myself rewatching this movie as many times as i have other Pixar films. If this movie would have been released as a Disney+ exclusive I think it would've have a better reception only because its so centered on family and the relationship inside and outside the home. You should see it but you don't have to rush to the theaters.
cute show, won't see again. woke rom com for young kids. how about give me a kids movie and save the agenda for an older audience. yes there are 2 gay couples with kissing. felt like key racist with the divide but there are many movies with same dreamer idea. it worked, just not for my young kids.
There's only one thing why this movie is tanking right now for one there are some gay couples in this film and two there's something about this film that didn't make it that good I'm sorry but it's not something to show to kids in the future that none of them should see this film and third there's to much racism in this movie also
It's a very sweet and romantic story. It also shows creativity and a positive message about differences. The negative comments are completely biased and false. It's also clever and fun
I'd watch this again without my kids. It was so good. Some of the jokes were adult jokes that the kids wouldn't get. The adults were laughing so much. My kids were not understanding. My toddler behaved the entire time which is saying something. My teenager was hardly amused. I didn't know what this movie was about at all before I came. It just looked cute. If you're on the fence, GO SEE IT!
Was good enough for an activity with kids but I wouldn't be interested in seeing again.
Absolutely delightful! I didn't expect to enjoy the film as much as I did. Do not let the trailer decide you, give the film an honest to goodness chance you won't be disappointed! A must watch for the whole family!
Beautiful love story about a first generation immigrant kid finding herself as she tries to live up to the expectations of her parents who sacrificed so much to build a life for her.
The plot is week, but this is one of the most visually stunning worlds that Pixar has produced. It also tackles some hard hitting themes. To those who have not experienced discrimination first hand, the knee jerk reaction is say there is no place in a kids movie to discuss these types of themes. As someone with a disability, I wish this movie would have existed when I was a kid, because it would have been amazing to see the world admit that the world isn't always designed to accommodate people like me, but often it isn't done maliciously. So in short. This isn't a great movie, but it is a beautiful one with themes that many badly need to hear.
I am absolutely in love with this movie, it was a beautiful ride from beginning to end.
Such a cute movie, I got choked up with some of the father-daughter scenes. Definitely a must watch at least once for families with kids.
very cute family friendly movie..My Kids and I love Disney Movies❤️
although i didn't expect to see certain things, this movie was AMAZING! it was so cute and touching. it was funny and not rushed. i loved this movie, definitely worth watching. Perfect for a date night or with the lil ones!
Sweet storyline!! Watch it ✨💜
Somehow I can relate myself to this movie. Definitely my favorite movie of the year.
I just watched it tonight with my boyfriend. We both loved it for its humor and it was really relatable since he's a fire sign and I'm a water sign. I teared up a bit during some parts but was caught off guard and full out started crying when the kowtowing happened. I cried as much as Wade did 😅 I had wanted to see it because I love element stories, but this really did hit a lot harder than I thought it would and as the child of immigrants, the sacrifices resonated so hard 🥹
It was an amazing movie !!!
Good movie to have a family night out with. Kids will love it.
My kids enjoyed this movie from the beginning to the end. Parents had moment where you were a little teary eyes. Must see!!
It's Zootopia but elements.
My daughter and mom liked it. It was a cute story that had some big themes. loved it
The references to elements throughout the movie were so cute. I probably cried 5 different times. Kids and adults enjoyed it. Fun family movie.
Not one of Pixar's best but it brings you tears and warms your heart!
Good movie but I had issue with the theater that I report with Atom and they hadn't gotten back to me yet
Great for the whole family.
Such a beautiful movie! My 2 year old son got emotional with me.
Great story with so many aspects to it. Highly recommend!
Beautiful love story with a heartfelt twist
Such a lovely family movie. Eight year old son and myself both enjoyed it.
No such thing as a modern animation film without woke agenda nowadays. Racism and family burdens are the core of the movie with gay couples sprinkled in. Too bad because the animation and visuals are nice.
I absolutely loved it so much!! New favorite Pixar movie :))
This movie is for the adults as much as it is for the children
A good surprise of a movie
Enjoyable family movie that felt a bit underdeveloped.
Loved this movie so much! Excellent story and the song is so cute too
Cool story, always a positive message sent from Disney
I'm gonna go back and watch it again, because it just hit me with all the feels the first time. Let my feelings be digested and I'll go back to enjoy all the puns and little details.
This picture was about being true to oneself in life's purpose and in love. I absolutely loved this movie, it made me cry all the emotions. Must see with great life lessons!
cute movie , but too long previews and commercials is 30+ minutes really needed. I was falling asleep near the end
Had to explain to the kid what hanky panky was because of this inappropriate movie
Metacritic
Although it doesn't come close to reaching Nemo's heights (very few films, animated or otherwise, can), Elemental neither needs nor tries to, mostly to its own benefit.
Allegra Frank
The Daily Beast
The staggering design ambition balances out the plot's affecting, relatable ordinariness.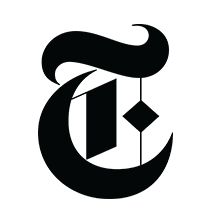 Amy Nicholson
The New York Times
Narratives about identity are important, but Elemental lacks the delicate nuance needed to tell these stories.